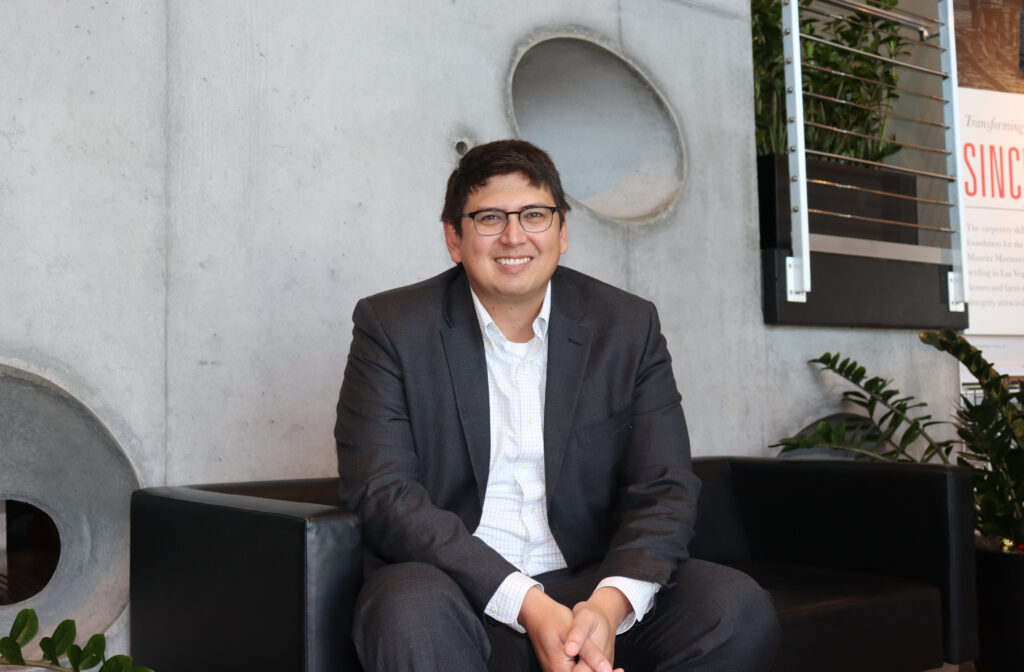 As Engineering Director of Sundt's Industrial Group, employee-owner Americus Mitchell is hard to categorize. He began his college career pursuing a computer science degree, only to become a chemical engineer—who now builds massive construction projects. Contrary to engineer stereotypes, his ability to connect certain dots does not overshadow his ability to communicate how and why they connect. And, while he can solve equations with the best of them, his understanding of language and contracts is also a major asset.
Americus's recent selection by Engineering News Record (ENR) Southwest as a 2021 Top Young Professional comes as no surprise to people who have worked with him. For Americus, the honor is further confirmation of the efforts he and his colleagues are putting in behind the scenes for Sundt's growing Industrial Group West. This week he shared some thoughts on his role, industry trends and demands, and the importance of in-house workforce development.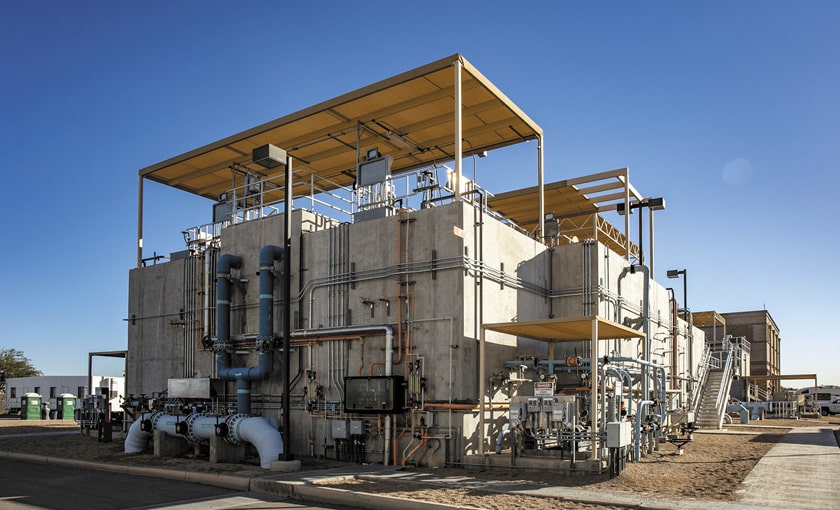 How long have you been in the industry, and how did you get your start with Sundt?
I've been in the industry 18 years, and I've been with Sundt for the past three. In 2012, I was working for an equipment manufacturer on a water treatment project that Sundt was building for a large semiconductor client. I got to know some key people in the Industrial Group, and I saw how the company operates. So, when the opportunity came up to work for Sundt, I knew it would be a great fit.
You've managed scopes in the billion-dollar range, with a B. Most people in their mid-30s are doing well if they can own a house and keep the plumbing working. How did you handle that level of responsibility?
To be fair, I managed the process technology side—I wasn't the project manager per se. And even though these were large projects, all of the work still came down to engineering, which is a process, and construction is a process. It's all about mastering and trusting that process. Big dollar figures don't scare me much. My real concern is the quality of our work and the impact on people's livelihoods, and even lives. That's why we make sure our team is made up of people who understand the process and trust each other. This is critical to our success.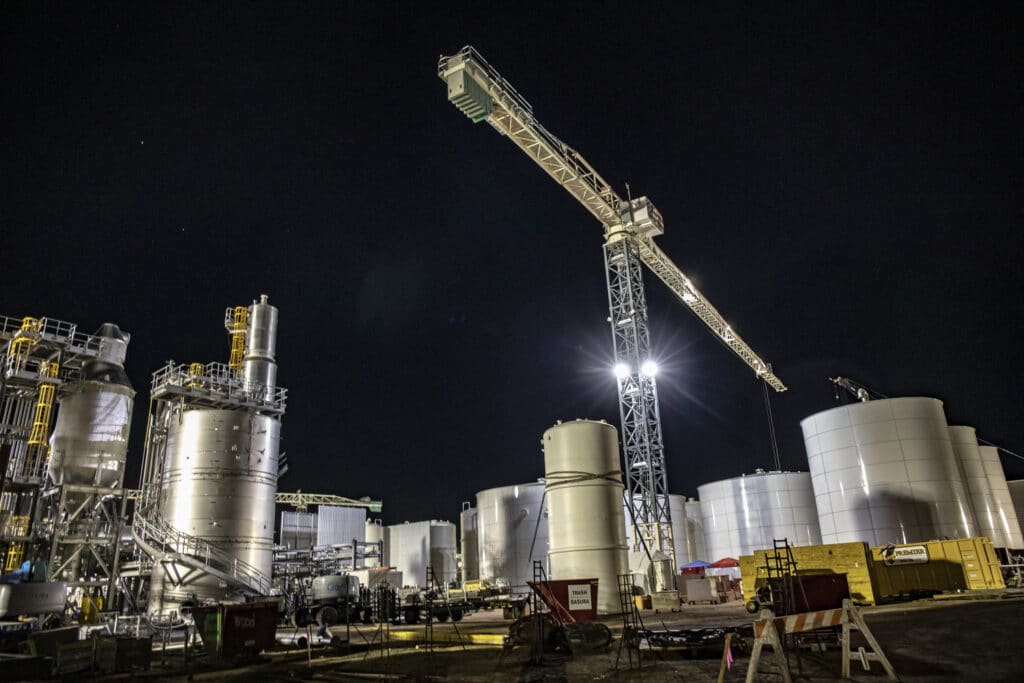 How has your background in process equipment and chemical engineering helped you add value within our Industrial Group, and for our clients?
A lot of my work centers around helping our teams understand what we're building and who is responsible for risk. So, it includes design-assist work, going through drawings, ensuring things will work on paper and then verifying through start-up and commissioning that they'll actually work in real life. As for risk management, it's understanding technical jargon and finding ambiguities or "weasel words" in contracts. Having worked on the OEM and engineer's side of the industry, I'm familiar with the ways risk is sometimes transferred to contractors and owners. I find that language and train others to as well so we can renegotiate better terms to protect ourselves and our clients.
Outside of your main responsibilities, you also mentor a lot of younger engineers at Sundt. What areas do you focus on with them, and why is this important to you?
We're a growing company, and we have a lot of talented people joining our ranks. Many of them have real desire and ability to take on larger process scopes. I spend time with this group teaching in-house courses on engineering principles and calculations. The other element is the hands-on side, which is becoming less and less common. If they oversee a process scope, I encourage them be out in the field at some point to put hands on the physical components of it, making sure everything is built as designed. Also, as they gain more project experience, I help them improve and advance their careers by publishing technical papers on engineering, construction, and operational projects they've completed. It's a part of my job like anything else. With all that I've gained from my own mentors, it makes sense to pay it forward.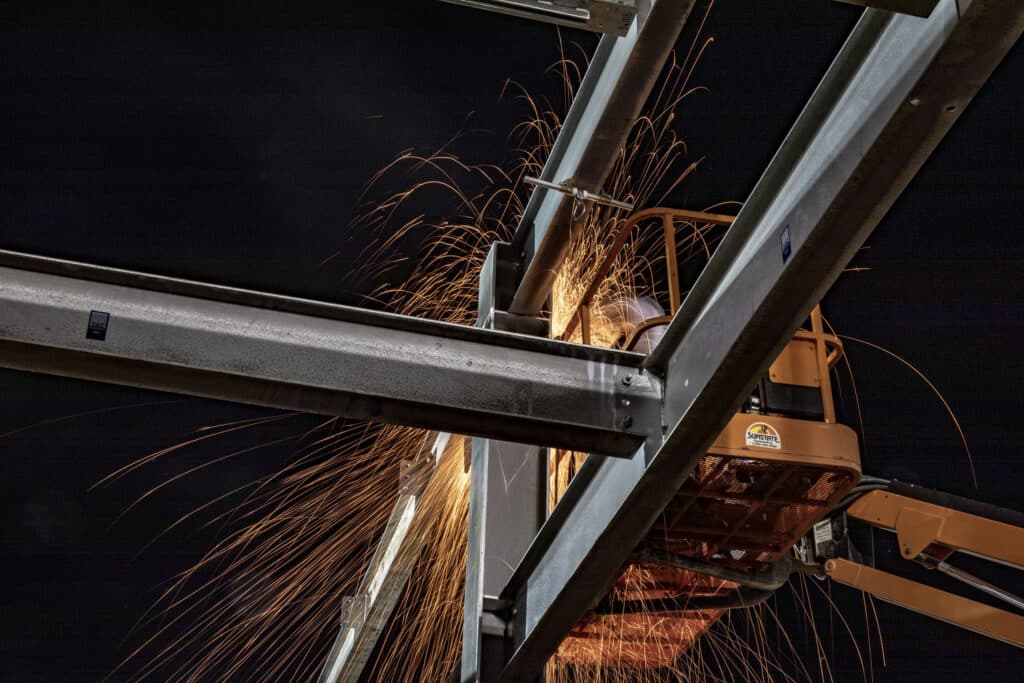 What trends do you see affecting the industry moving forward (2022 or beyond), and where does Sundt's Industrial Group fit into that picture?
Two trends that I'm focused on are centered around major economic and population-growth related needs: the need for semiconductors and the need for clean and reliable water, especially in the western U.S. Both of these markets have urgent demand, and both play to Sundt's strengths as a builder. We can handle large, complicated fast-track projects because we have skilled people in the right places. Where certain scopes might be a bottleneck, we're able to do those once and do them right.
What motivates you to stay in this field and to grow, and how does Sundt encourage that?
My goal is to be replaceable. I want to grow individually so we can grow collectively as a company. The best way to do that is to train up our people. I don't want to be the person who knows everything—first of all, that's impossible. Secondly, even if it were possible, it would stifle other people's growth. There's a widening talent gap in the engineering fields; the older generation is starting to retire, and engineering responsibilities are being heavily outsourced or divided up. And, as our tools become more digital, there's less of a connection between new engineers and the things they design out in the field. I got into this work because I love solving problems hands-on. Sundt not only allows me to do that on a weekly basis, but they empower me to pass that on to others.