Crowded roads this Labor Day Weekend will be a reminder of what we already know: our country's infrastructure is in dire need of upgrades. The Infrastructure Investment and Jobs Act looks to remedy this while adding more than 880,000 jobs over the next decade, many of them in construction. Exactly how these roles will be filled, though, is a big question mark.
Meanwhile, it's almost impossible to find a new car; microchip shortages are forcing automakers like Toyota and Ford to cut production. Boosting American semiconductor output—via $52 billion in new funding making its way through Congress—should help chip makers adjust to pandemic-caused disruptions and demands. However, they still have to build new fabs to ramp up production.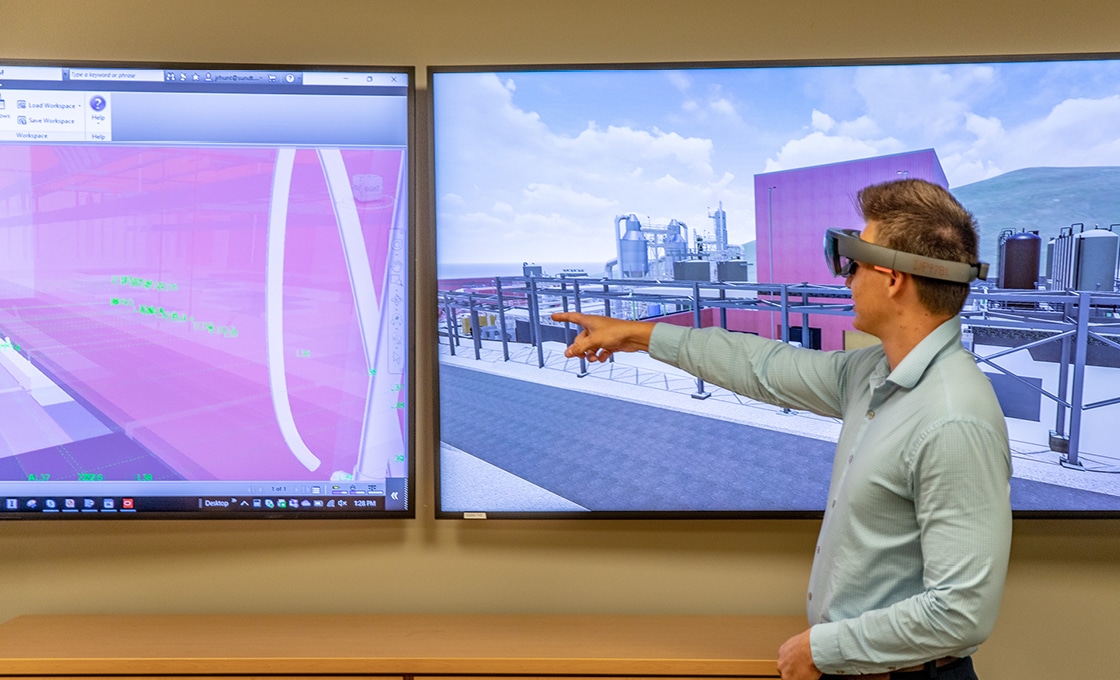 There's a bigger story behind the structures and infrastructure supporting America's economy: they can't be outsourced. These projects can only be built by a skilled construction workforce. The problem is that a big chunk of that workforce is aging out. And, if construction can't rebuild its talent pipeline and rebrand itself as a solid career, there will be larger impacts across our economy.
The Change a Decade Can Bring: Alex Charland on Shortage of Labor, Abundance of Opportunity
Sundt Industrial Group Operations Manager Alex Charland has been in the industry 18 years. For him, the Southwest's post-Covid construction market feels completely different than the last recession. "In 2009 and 2010, you had a surplus of workers and a scarcity of work and good pay. That's why a lot of people left the field. Now it's the opposite, and we're seeing wages, per diem, and hiring incentives going way up." According to Alex, employers have a greater appreciation for the trades now because they have to, and a wage war is in the making.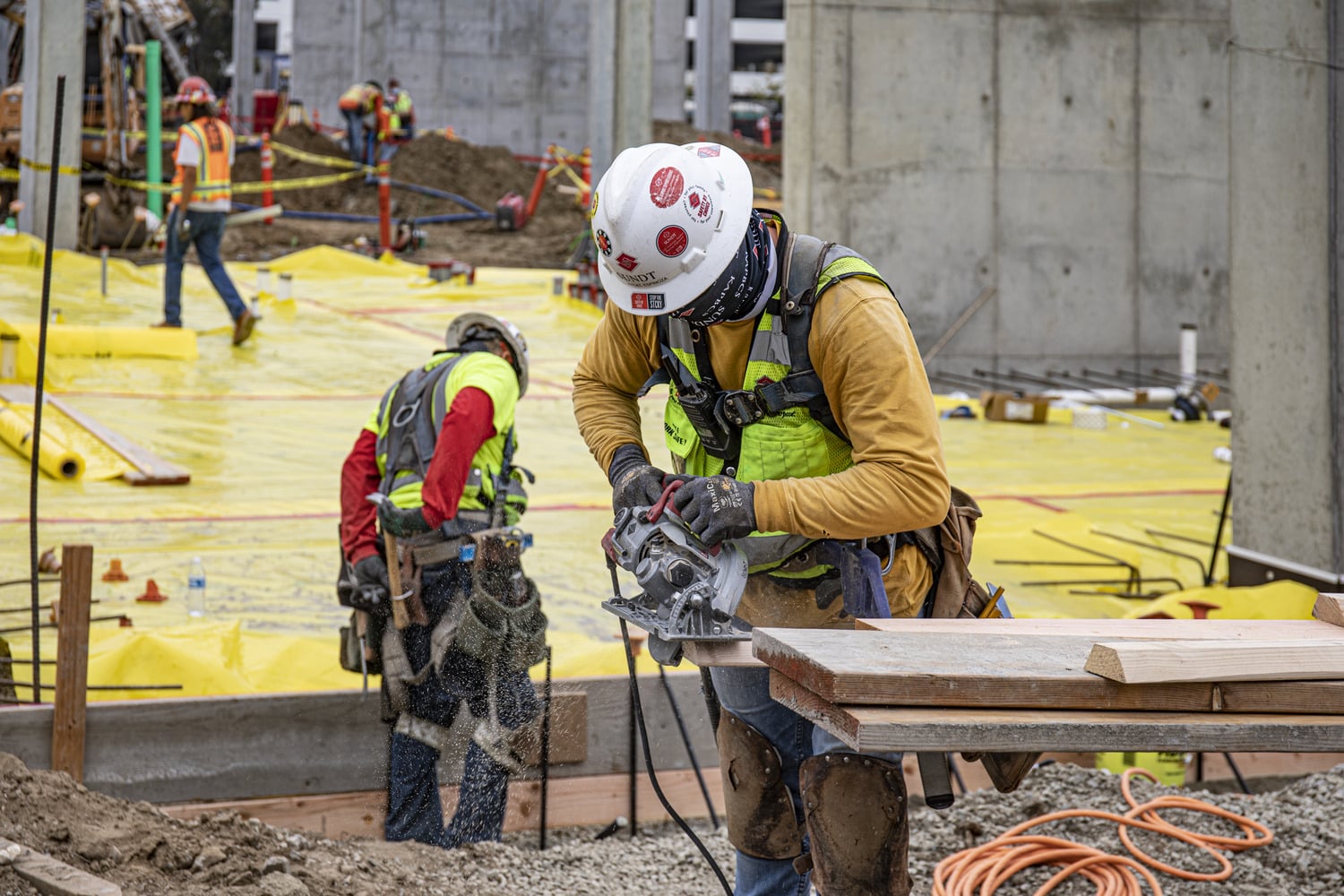 Compared to other industries with labor shortages, like restaurants and hospitality where the average wage is $18.23 per hour, construction's average wage is much higher—nearly double—at $32.86 an hour (Bureau of Labor Statistics). Still, higher pay can't replace a whole generation of skilled workers.
"Baby boomers are retiring, and it's harder to find skilled craftsmen and qualified leaders—or recruit and train unskilled people—who can take their place," said Alex. Even in Arizona's hot construction market, 3 out of 4 construction firms said it's now harder to fill craft positions than before, and 90% of firms have unfilled craft positions, according to the latest AGC Workforce Survey.
Sundt's in-house workforce development and industry partnerships have seen huge success, creating a national model for firms to help rebuild the talent pipeline. These efforts are amazing but on their own aren't enough to staff up major projects starting this fall and 2022, said Alex. "We're really getting the word out—We have great opportunities. We're hiring. We need people. But it's going to take all of our employee-owners and their communities to carry that message."
The larger battle is changing people's view that construction isn't for them. Most don't realize you can make good money and benefits here, with or without a college degree. If you're committed and you want to learn, we'll meet you halfway. We'll train you on the job or after hours through our in-house programs. You can even go back to school—but while you work, and with incentives to help avoid debt from student loans.

– Alex Charland, Operations Manager, Sundt Industrial Group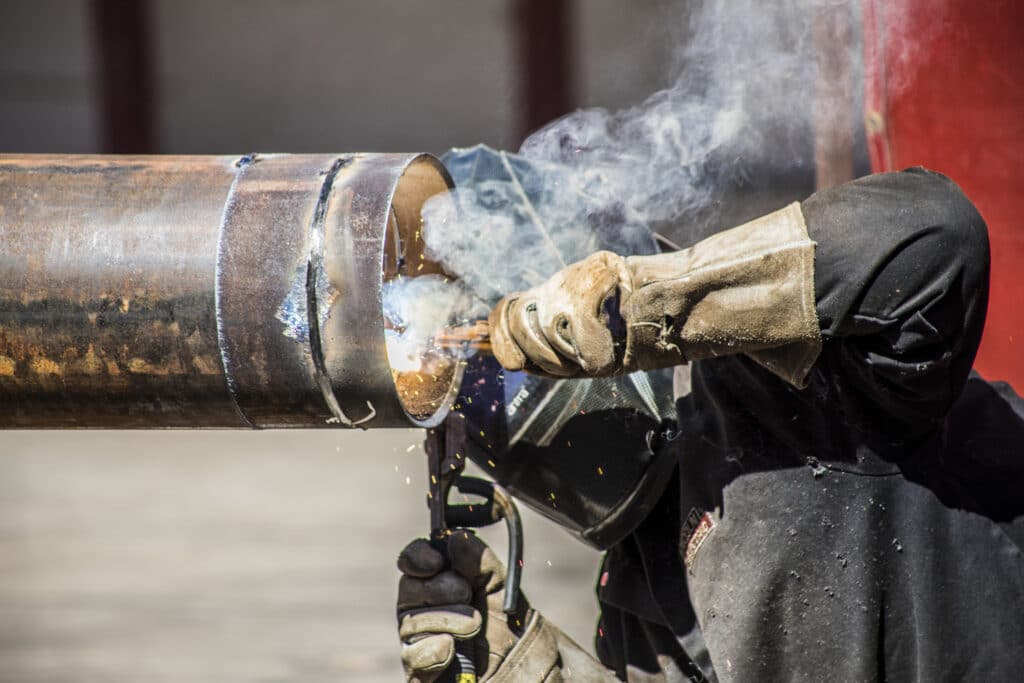 From Firewatch to Foreman: Russel Norton on Turning a Job into a Career
One of the ways we change public opinion about construction is by sharing our stories. And Russel Norton's story is one of continuous learning. Some might read this and think "academic skills" or "book knowledge," but Russel has always been a hands-on learner. Like a lot of people coming out of high school, he didn't have a clear plan or passion. He was working at a carwash. That's when, through a family connection, construction came calling his name.
"I started as a Firewatch on a mining project, following pipefitters and welders around," said Russel. "I followed them around long enough that I wanted to understand how they did their job, and luckily the crew let me shadow them. I learned so much from those guys. It was all on-the-job training under real-world conditions." Russel then worked as a pipefitter helper for two years, and before long he was building his own systems, fabricating pipe, and welding. "I followed the same path after that on the ironworking side, where I started as a helper, and now I'm leading teams."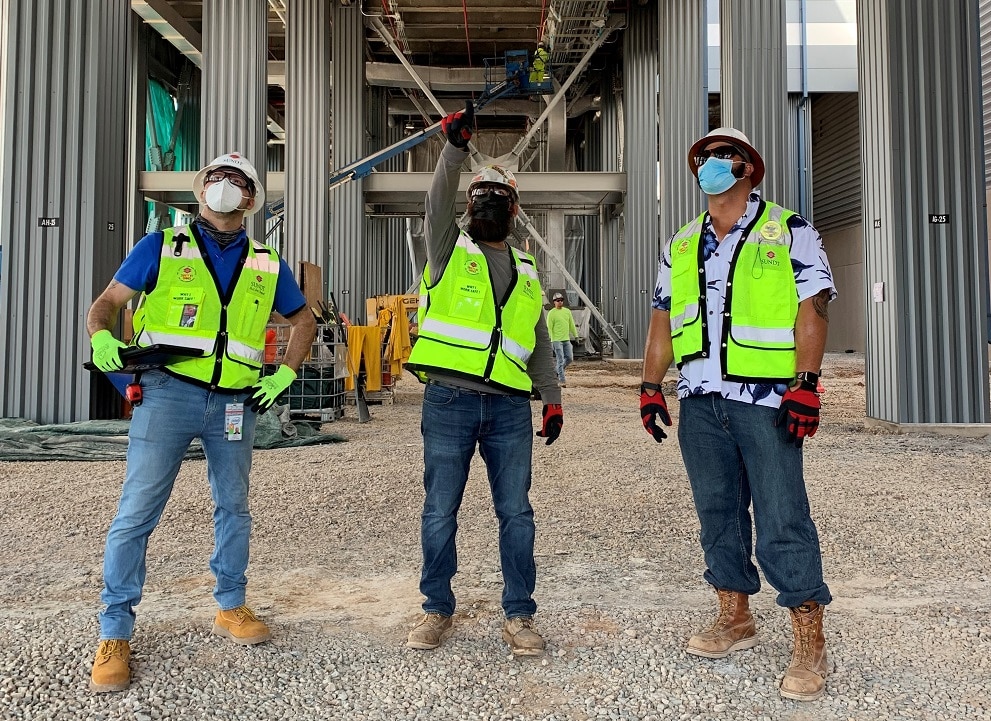 After eight years with Sundt's Industrial Group, Russel was recently promoted to a general foreman, and he's now going back to school to earn his associate's in construction management. "Sundt has supported me every step of the way—my supervisors have worked with my schedule so I can attend classes." Russel's field experience coming into the program is making his coursework that much more applicable. "The way I learn has always been 'Explain it to me. Then show me.' I'm learning new concepts every week, and then I'm able to see how they play out within our business."
For anyone considering this field: there's endless opportunity. You can do welding, carpentry, plumbing, ironworking, concrete, really any trade you want—and that skill stays with you, no matter your location or your company. In eight years, I've learned two trades and worked on projects in mining, power generation, and water treatment. The best part is I get to build something of value, and do it with people who want to see me succeed.

– Russel Norton, General Forman, Sundt Industrial Group