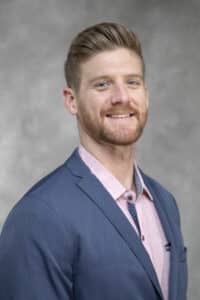 IRVINE, Calif. (June 1, 2021) – Sundt Construction, Inc., promoted Jason Wensley to senior project engineer, Ryan Larsen to senior field superintendent and Nick Rubio to field engineer II. All join the team on the California State University, Fullerton's student housing expansion.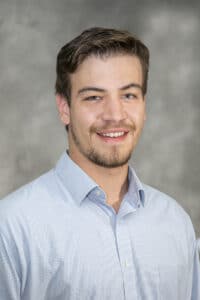 "Jason, Ryan and Nick are strong employee-owners and are extremely deserving of the promotions," said Ryan Nessen, Sundt's Senior Vice President and California District Manager for the Building Group. "All three have done great work and continue to excel at each project."
Wensley brought eight years of experience in the construction industry when he started at Sundt in 2019 as a project engineer. Since then, he has worked on numerous projects in Northern California. He holds a bachelor's degree in civil engineering from the University of the Pacific and a master's degree in international business from Durham University.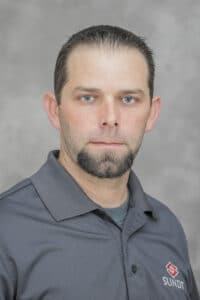 Larsen has been with Sundt for over 10 years. He has worked with the California Building Group on many projects throughout the State and just recently worked on The Ridge at Paradise Valley Estates in Fairfield, Calif. Prior to joining the Building Group, Larsen worked in the company's Concrete Division.
Rubio was promoted to field engineer II. He started at Sundt in 2019 as an intern while earning his bachelor's degree in construction management from Cal Poly San Luis Obispo. Rubio was hired full-time in 2020.
About Sundt
Sundt Construction, Inc. (www.sundt.com) is one of the country's largest and most respected general contractors. The 131-year-old firm specializes in transportation, industrial, building, concrete and renewable power work and is owned entirely by its approximately 2,000-plus employees. Sundt is distinguished by its diverse capabilities and experience, unique employee-ownership culture and depth of self-perform expertise in nine major trades. Half of Sundt's workforce is comprised of skilled craft professionals who, together with the company's administrative employees, enable Sundt to fulfill its mission to be the most skilled builder in America. Sundt has 10 offices throughout California, Arizona, Texas and Utah and is currently ranked the country's 58th largest construction company by ENR, the industry's principal trade magazine.
###
Media Contact:
Kimberley Hoidal
Sundt Construction, Inc.
480.293.3001 (office)
520.282.3018 (mobile)
kahoidal@sundt.com