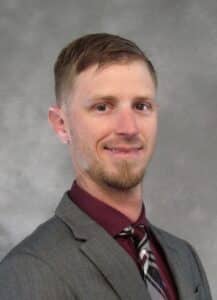 SAN ANTONIO (May 19, 2021) – Sundt Construction, Inc., promoted Taylor Pinnell to field superintendent in its San Antonio office.
"Taylor has been an instrumental member of the San Antonio team," said Jon McKelvain, project executive for Sundt's Building Group. "He is well-deserving of this promotion and will continue to bring leadership to the region."
Pinnell has been with Sundt for nearly four years. Since joining the company, he served as a project engineer on the Comal County Jail project and is currently working on the Port San Antonio Innovation Center. Prior to joining Sundt, Pinnell had several years of experience working as a drywall installer, metal stud framer, and field engineer for an offshore construction company. He holds a bachelor's degree in construction science and management, graduating cum laude from Texas State University.
Sundt has 50 years and nearly $3 billion of project experience in the Lone Star state, with offices in San Antonio, Dallas and El Paso. The company is currently busy in the downtown San Antonio area working on San Pedro Creek Improvements, the reconstruction of Broadway Street and the Port San Antonio Innovation Center. The company recently completed the new Canopy by Hilton Downtown San Antonio and CPS Energy Headquarters renovations.
About Sundt
Sundt Construction, Inc. (www.sundt.com) is one of the country's largest and most respected general contractors. The 131-year-old firm specializes in transportation, industrial, building, concrete and renewable power work and is owned entirely by its approximately 2,000-plus employees. Sundt is distinguished by its diverse capabilities and experience, unique employee-ownership culture and depth of self-perform expertise in nine major trades. Much of Sundt's workforce is comprised of skilled craft professionals who, together with the company's administrative employees, enable Sundt to fulfill its mission to be the most skilled builder in America. Sundt has 11 offices throughout California, Arizona, Texas and Utah and is currently ranked the country's 52nd largest construction company by ENR, the industry's principal trade magazine.
###
Media Contact:
Kimberley Hoidal
Sundt Construction, Inc.
480.293.3001 (office)
520.282.3018 (mobile)
kahoidal@sundt.com