The saying "You can't be what you can't see" is true for many people in search of a career. For under-served students in particular, barriers to entering a rewarding profession often come from their economic situation as well as their mental outlook to "see themselves" in a given field. A balanced focus on both sides is essential for effective workforce development. The Travel & Sports Legacy Foundation (TSLF), a recent Sundt Foundation grant recipient, has mastered this balance and is connecting students with employment opportunities in meaningful careers.
The Need and the Power to Do More
Arlington, Texas is a major tourist destination as the home of the Dallas Cowboys and Texas Rangers, two Six Flags theme parks, the Texas Live! mixed-use district, the International Bowling Museum & Hall of Fame, and several restaurants and hotels. As the region's economy begins its road to recovery in a post-COVID-19 world, the adaptability of the city's tourism and hospitality industry will play a huge role.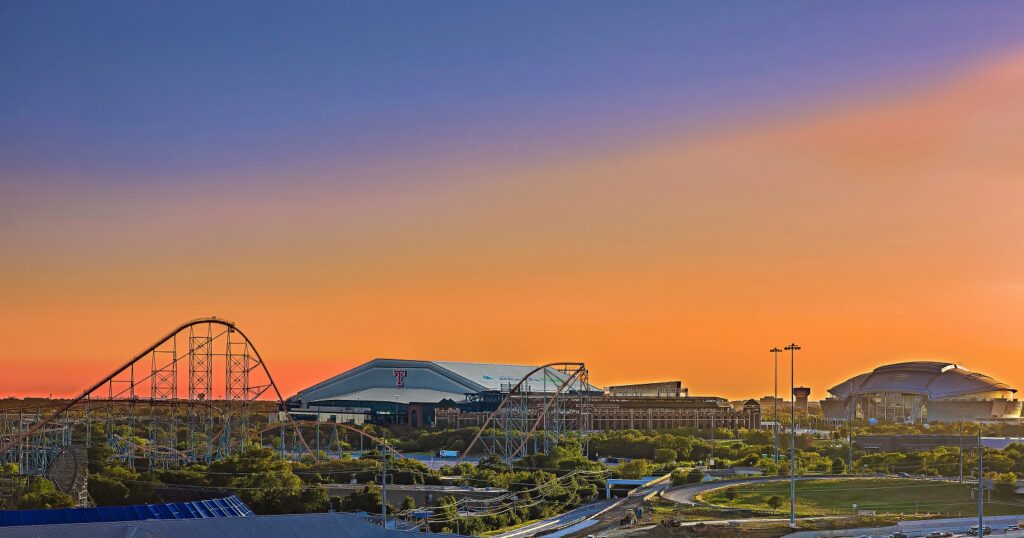 Mary German, TSLF Founder and Executive Director, has worked in Arlington's hospitality industry for over two decades, and she's well aware of the requisite skills needed and lucrative career paths offered in this field. For years, she noticed a growing disconnect between the industry's workforce needs and the career journeys of under-served students in the area's public schools. In 2017, the Travel & Sports Legacy Foundation was founded to bridge this gap.
"So many students are unaware of the opportunities available in the tourism industry," said German. "This is a major industry right in their hometown. Careers in this field are not just waiting tables or cleaning rooms—there are many career pathways and opportunities for advancement. You can become a general manager or an owner of a business in this industry by working hard, setting goals, upskilling, and honing your business acumen." Like any rewarding career, German pointed out, career advancement requires dedication. "It takes a strong work ethic, training and mentoring."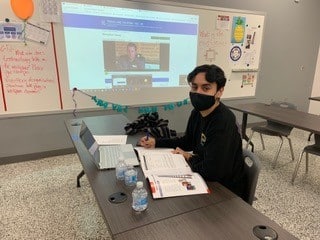 TSLF provides programs that help high school students, college students and mid-career professionals develop along this career journey. It begins with participation in a Job Readiness Program and the 40 Futures Initiative program on the secondary level within the public school system. The 40 Futures Initiative is a program that aims to transform the lives of 40 under-served youth from local high schools by providing innovative life skills training that includes personal discovery assessments and coaching, business presentation and leadership development, and financial literacy sessions. The program is currently offered to Arlington Independent School District Dan Dipert Career & Technical Center (CTC) Hospitality Services Program students.
For two years, TSLF has offered an on-site hotel internship program for AISD Dan Dipert CTC Hospitality Services and Tourism students. The hotel internship students had the opportunity to learn about hotel operations by working alongside hotel professionals. Due to the Coronavirus pandemic, the internship program was suspended. Currently, TSLF is providing hotel training to students through the American Hotel & Lodging Educational Institute (AHLEI) learning modules and the Knowledge Matters hotel simulation program. Students can earn a Certified Guest Service Professional certification as well. TSLF also awards scholarships to under-served and mid-career students in the Tarrant County College Hospitality Management & Culinary Arts program and the UT Arlington Kinesiology Sports, Leadership & Management program.
How to Leave a Legacy: Mentor for the Long Haul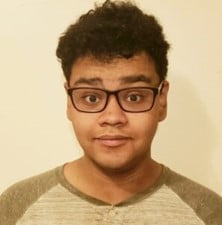 Some of the most impactful work TSLF does, according to German, happens within the context of mentoring. The recent Sundt Foundation grant will help to co-sponsor TSLF's new Open Door Mentoring program for students who have participated or are currently participating in TSLF programs. With an open discussion format, mentoring sessions will allow students to speak unconditionally to mentors about school, work, and other related concerns.
"Our goal for the mentoring program is to help students with their long-term growth and to show them that they have what it takes to be successful," said German. "Providing students the added support and skills needed to embark on a rewarding career journey is reinforced within these conversations with their mentors." The program is being developed to help students navigate through school and to prepare them for life beyond high school and college. Participants will have lifetime access to TSLF mentors, who are former school administrators and are certified life skills coaches.
Additionally, TSLF sponsors the Milestones Mentoring Program for TCC and UT Arlington students interested in hospitality management careers. The program offers personal discovery assessments and life skills coaching, one-on-one and group mentoring, goal setting and an industry service project.
As partners, TSLF and Sundt have common ground when it comes to placing emphasis on skill, grit, and purpose, according to German. "TSLF's values align with Sundt's values. Hospitality industry employers are seeking employees with skills and tenacity (grit). Success in this industry can be achieved by hard work regardless of an individual's background."
If you are interested in supporting TSLF, please visit TravelAndSportsLegacyFoundation.org and select Donate in the top-right corner. Or, if you're involved with a nonprofit and are interested in a applying for a Sundt Foundation grant, please visit Sundt.com/social-responsibility/community-involvement.
"Sundt is all about developing tomorrow's workforce and addressing our skilled workforce shortage. We're working with Tarrant County College to implement a Workforce Development Partnership with one of our first programs being a Pipefitter Apprenticeship. What Mary German and TSLF are doing to provide for our future workforce clearly resonates with the Sundt Foundation's mission and our passion of giving back to the communities where we live and work. We're excited to see what great things come from TSLF's mentorship programs."

–  Elizabeth Harvey, Sundt Business Development Representative
The Sundt Foundation was established in 1999 for employee-owners to give back to their communities. The organization is funded primarily by contributions from Sundt employee-owners, which are matched by the company. To date, the Foundation has awarded more than $11 million in donations. Sundt has offices in Tempe and Tucson, Arizona; Salt Lake City, Utah; San Antonio, Dallas and El Paso, Texas; and Sacramento, San Diego and Irvine, California.