There are many questions surrounding commercial office construction and retooling/training a post-Covid workforce, i.e. higher ed construction, in 2021. The full impact that remote work and remote learning will have on these markets is yet to be fully understood. Still, as people begin phasing back into office and learning campus environments—in many cases via "hybrid" models, there's a growing demand for high-quality, flexible, and shared workspaces with dynamic new technology and energy-efficient features that respond directly to varied occupancy. At the same time, directly related to post-Covid workplace flexibility, owners and developers across the country are looking to adaptive reuse as an alternative to new construction.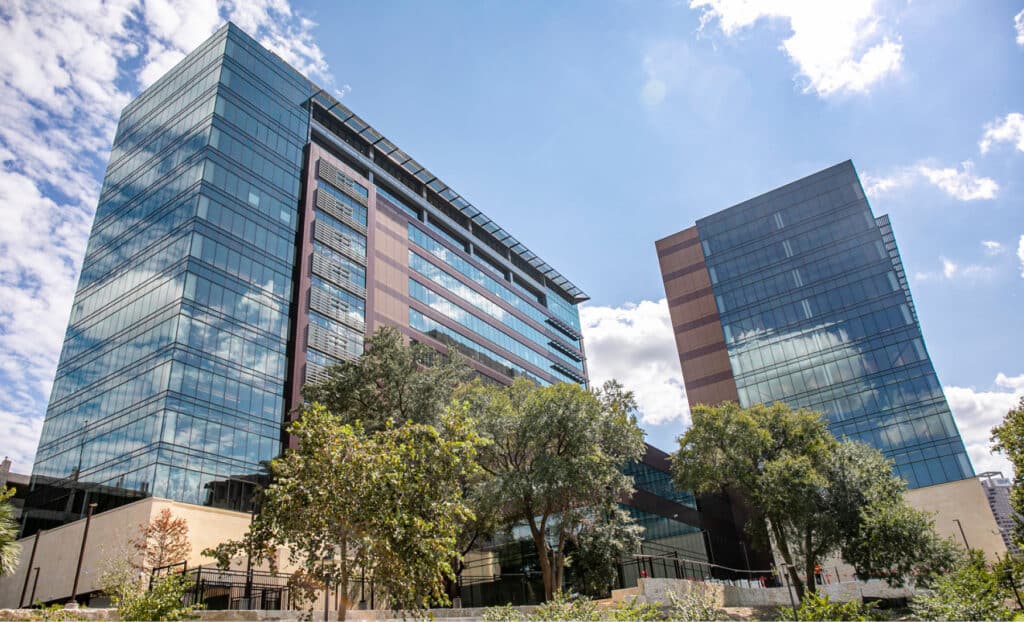 In a world where offices and campuses are nowhere near pre-Covid occupancies, building on a greenfield site or tearing down existing buildings to make new ones is the exception, not the rule. For many owners, repurposing what they have (adaptive reuse) offers an opportunity to breathe new life into old, vacant, or underutilized buildings, equipping them to solve for modern challenges. Today, with the adoption of a quasi-remote workforce, a business can respond to its business needs and future space needs without creating something new. Modern adaptive reuse benefits range from lower costs and shorter schedules to more favorable social and environmental impacts. However, these projects also come with unique challenges and risks. Their success hinges on selecting a service-oriented contractor that can fill in the space between what you have and what you want. Sundt's experience in this area reduces the unforeseen, duration and direct cost associated with the modernization, as our recent projects show.
From Vacant High-Rise to High-Impact Mixed-Use Space
The Blue Flame adaptive reuse project transformed a vacant, outdated corporate headquarters into a modern mixed-use development. The 18-story office building was built in 1954 and for decades played a large economic role within downtown El Paso, Texas. But after its main tenant left in the mid-90s, the Blue Flame building sat vacant and was a large "dead space" for nearly 25 years. Things changed in 2017 when the Housing Authority of the City of El Paso (HACEP) purchased the building to convert it into their flagship property.

HACEP called on Sundt to perform a complete renovation with a budget of $37 million, which included historical and affordable-housing tax credits. To obtain these incentives, construction had to meet strict deadlines and preservation requirements. Balancing these factors while maintaining the project's vision—reconciling otherwise-outdated elements with the demands of modern offices and multifamily housing—was no small feat.
The renovated building was finished in under 16 months, and now hosts three floors of flexible office space, 120 affordable apartments for elderly and disabled tenants, and ground-floor retail. The Blue Flame is once again a key building in El Paso's urban core, helping revitalize the city's downtown and improving residents' quality of life.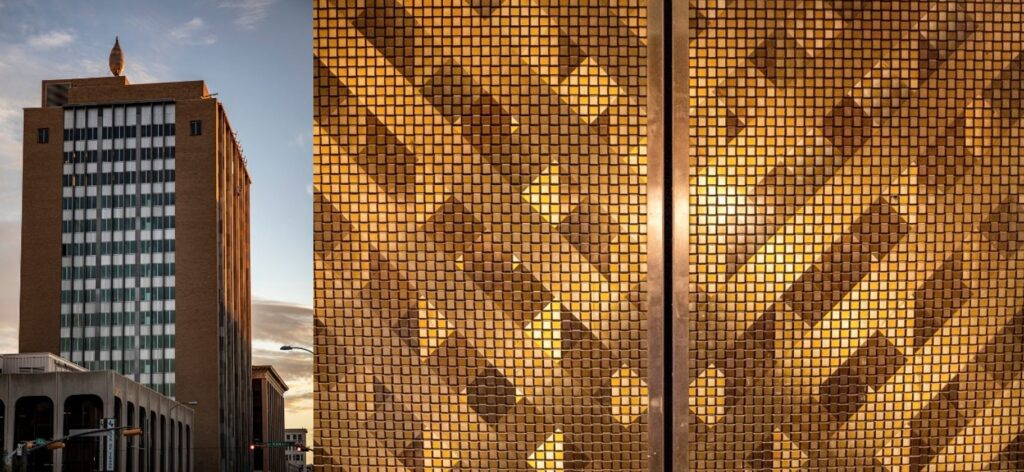 Renovation Brings New Energy to Public Utility Headquarters
Sundt recently finished a full exterior re-skin and build-to-suit project to update CPS Energy's new corporate headquarters in downtown San Antonio. The two office towers, 11 and 14 stories high, and connector building total 490,000 square feet. Originally built in the late 1970s with brick exteriors, the modernized offices now feature much more open glass and steel finishes, updated mechanical and electrical systems, and flexible office space with natural lighting.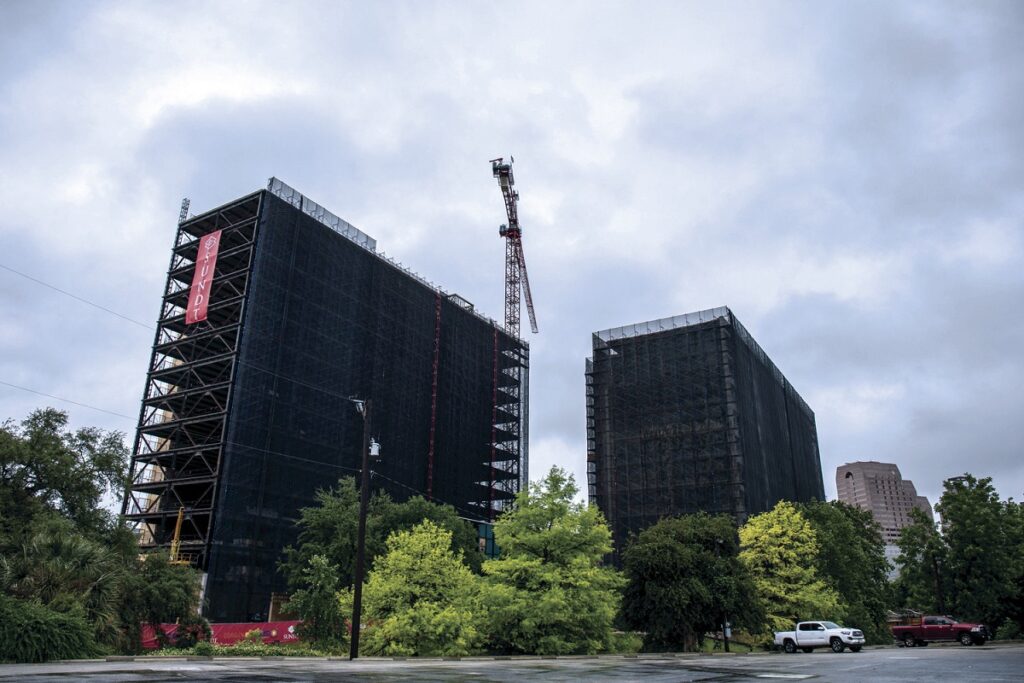 Sundt completed the project last summer, and the new headquarters are now helping CPS Energy save on operating and maintenance costs as they consolidate operations and relocate employees here from other offices across the city. Opting for renovation allowed CPS Energy to rebuild at a lower cost per square foot compared to other regional headquarters, while also ensuring the project would not increase costs for ratepayers. Another key benefit was the ability to keep the headquarters in downtown San Antonio and spur economic growth in the area.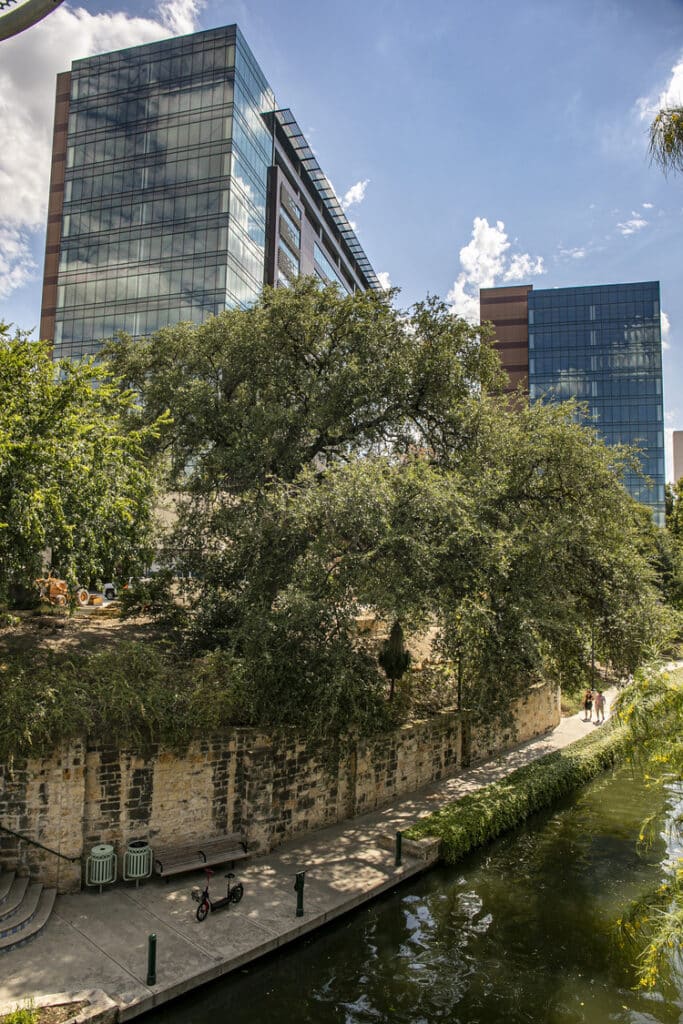 Historic Campus Buildings Link Up for Modern Students Services Corridor
The Student Success District project at the University of Arizona in Tucson is creating a new campus core that combines the best of academics, student support and success services. Sundt has transformed the Main Library and Science-Engineering Library, and added a new four-story student success building. The remodeling of Bear Down Gym, originally constructed in 1926, will round out the new district and connect all four structures together. Our work also includes site development, creating outdoor gathering spaces designed for student use.

The district's design encourages students to move seamlessly between spaces with a full range of services and expertise, supporting their academic goals and future careers. Students will be able to go from group projects in collaboration spaces to one-on-one tutoring sessions to workout classes. The site is located in one of the busiest parts of campus and has a limited staging area. To build concurrent scopes across multiple locations, Sundt has worked closely with the university's Planning, Design and Construction team to ensure proper sequencing and campus safety.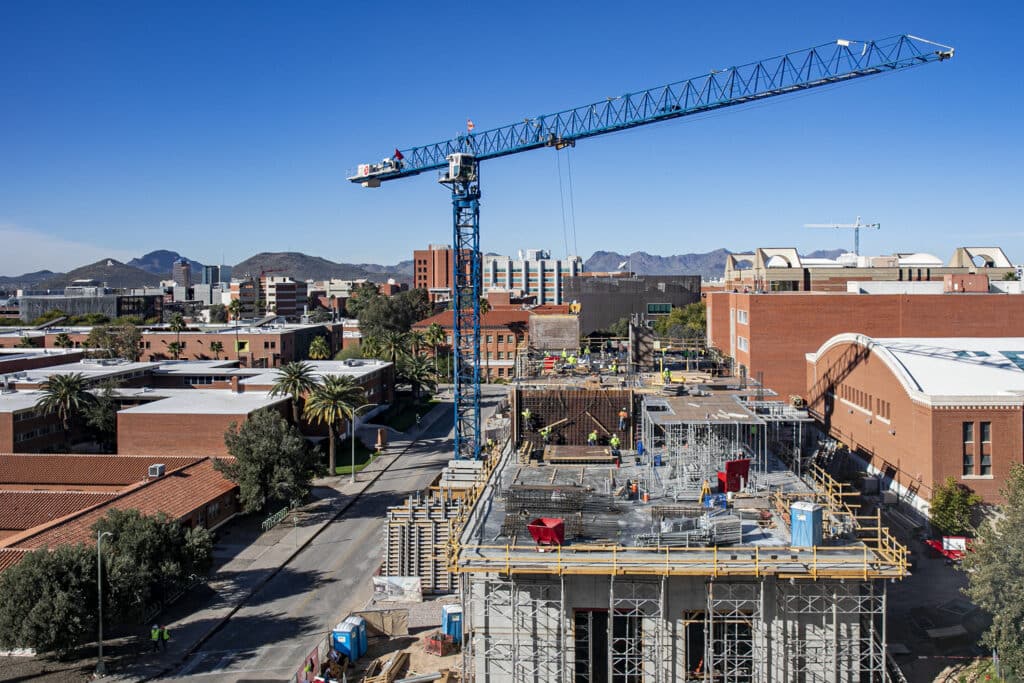 Adapting Offices for Form, Function and Culture at TCC Trinity River Campus
In downtown Fort Worth, Texas, Sundt is nearing completion on an adaptive reuse project at the Tarrant County College (TCC) Trinity River campus. The work involves 177,000 square feet of renovation for administrative and support department workspaces, spanning six floors of the Clear Fork and West Fork towers. Formerly home to RadioShack's corporate headquarters, the renovated offices will have an entirely different look and feel, with more open, collaborative workspaces, user-friendly AV technology and energy-efficient building systems like IoT smart lighting.
Outside of the classroom, there are many key spaces and pieces of infrastructure required to run a college, let alone a district of six campuses serving over 100,000 students. As one of Texas's largest colleges, TCC offers 60 different career and technical programs, serving a wide range of students both in person and online. To do this successfully—even before the added challenge of Covid-19—has required TCC's leadership and support staff to become more collaborative and flexible in their approach.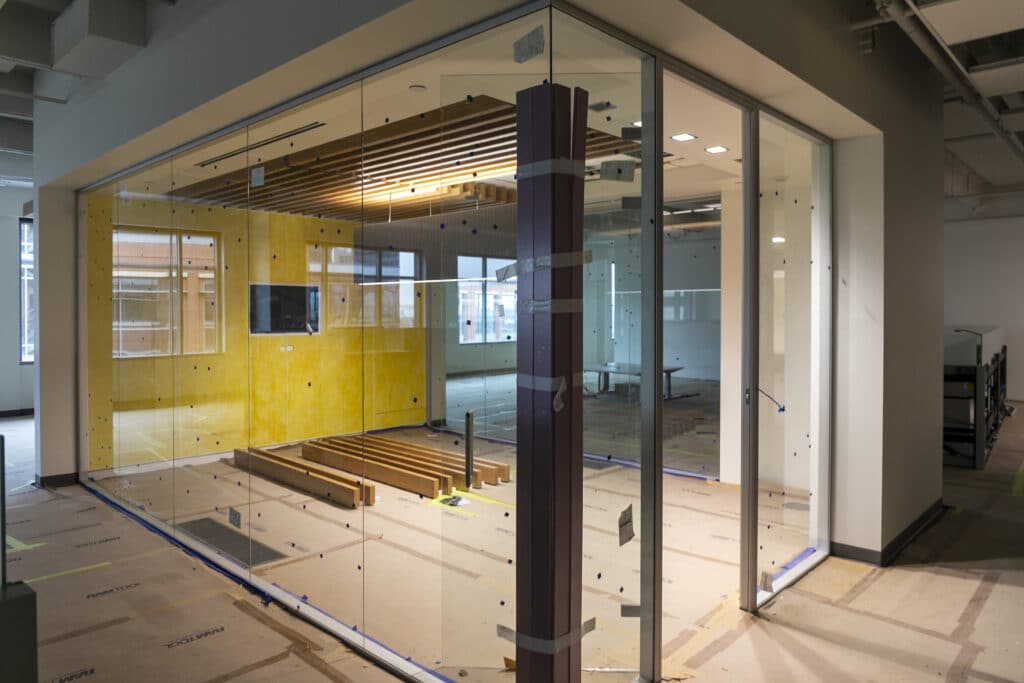 Partnering with TCC administration, support services, IT, security and others, Sundt has worked to meet several distinct needs while also creating a more connected and unified workplace. Once finished later this spring, the project will further strengthen TCC's brand and culture on campus, while better equipping their staff to connect students with affordable higher education.