SACRAMENTO, Calif. (February 11, 2021) – Sundt Construction, Inc., promoted Sean Falvey to project executive and Don Speedie to project director in its Sacramento office. Both Falvey and Speedie will oversee the operations of several projects in their new positions and foster business relationships in Northern California.
"Both Sean and Don have shown tremendous leadership in their roles as project managers," said Jim Larrieu, Vice President and Northern California Regional Director for Sundt's Building Group. "Promoting them is an important step toward our continued success in the Northern California region."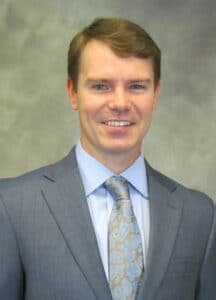 Falvey brings 15 years of experience to his new position. Previously he oversaw multiple projects on the Sacramento State campus. As the project manager for the award-winning Ernest E. Tschannen Science Complex, Falvey was an instrumental leader on the $91 million project. He is currently overseeing the project team on the Hornet Commons student housing project.  Falvey is very active in the Sacramento community. He has been a member of the Sacramento Regional Builders Exchange for more than five years and served as a CREATE Mentor and a member of the board of directors and is currently serving as a Construction Industry Education Foundation (CIEF) Board Trustee.  Falvey is a certified LEED® Accredited Professional (AP BD + C), is a certified Design-Build Professional and a certified Health Care Constructor. Falvey holds a bachelor's degree in civil engineering from Santa Clara University and a master's degree in business administration from California State University, Sacramento.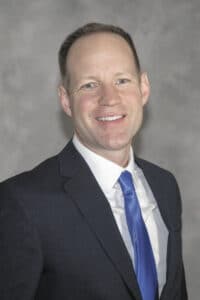 In 2019, Speedie joined Sundt as a senior project manager. He has over 20 years of experience and delivered projects totaling over $300 million in value. Since joining Sundt, Speedie has overseen a design-build cleanroom and technology project for the company. Under his direction, the team completed its first project for the client and is currently working on its second project.  He was trained in building engineering technology at the British Columbia Institute of Technology in British Columbia, Canada. Speedie is a Certified Construction Manager, certified LEED® Accredited Professional (AP) and OSHA 30 certified. He has served on the Construction Management Association of America (CMAA) board as its education chair.
Sundt continues to enhance Northern California; currently, the company is building the Hornet Commons adjacent to the Sacramento State campus, the new Shasta County Courthouse in Redding and the new five-story wing at the Oroville Hospital with joint venture partner Modern Building, Inc. In the Bay Area, the company is working on the Southeast Water Pollution Control Plant and New Headworks Facility and constructing a senior living property for Avesta in Novato.  Sundt has over 70 years of diverse project experience throughout the state of California.
About Sundt
Sundt Construction, Inc. (www.sundt.com) is one of the country's largest and most respected general contractors. The 130-year-old firm specializes in transportation, industrial, building, concrete and renewable power work and is owned entirely by its 2,000-plus employees. Sundt is distinguished by its diverse capabilities and experience, unique employee-ownership culture and depth of self-perform expertise in nine major trades. Half of Sundt's workforce is comprised of skilled craft professionals who, together with the company's administrative employees, enable Sundt to fulfill its mission to be the most skilled builder in America. Sundt has 11 offices throughout California, Arizona, Texas and Utah and is currently ranked the country's 52nd largest construction company by ENR, the industry's principal trade magazine.
###
Media Contact:
Kimberley Hoidal
Sundt Construction, Inc.
480.293.3001 (office)
520.282.3018 (mobile)
kahoidal@sundt.com