Our health is not a given. If we didn't realize this before 2020, we do now. People in all seasons of life have been struggling to balance both physical and mental health needs for themselves and their loved ones. For communities in Maricopa County that lack access to quality, affordable health care, finding that balance is even harder. Valleywise Health is committed to serving families in these areas, and Sundt has helped to expand their reach by completing two new Community Health Centers in North and South Phoenix.
As the county's only public teaching health system, Valleywise Health (formerly Maricopa Integrated Health System) has served as a critical health care safety net for nearly 150 years. Their two newest clinics build on the combined wisdom from that century and a half of experience, and were constructed specifically to serve high-need areas, with the first located at 35th Avenue and Southern Avenue and the second at 19th and Northern.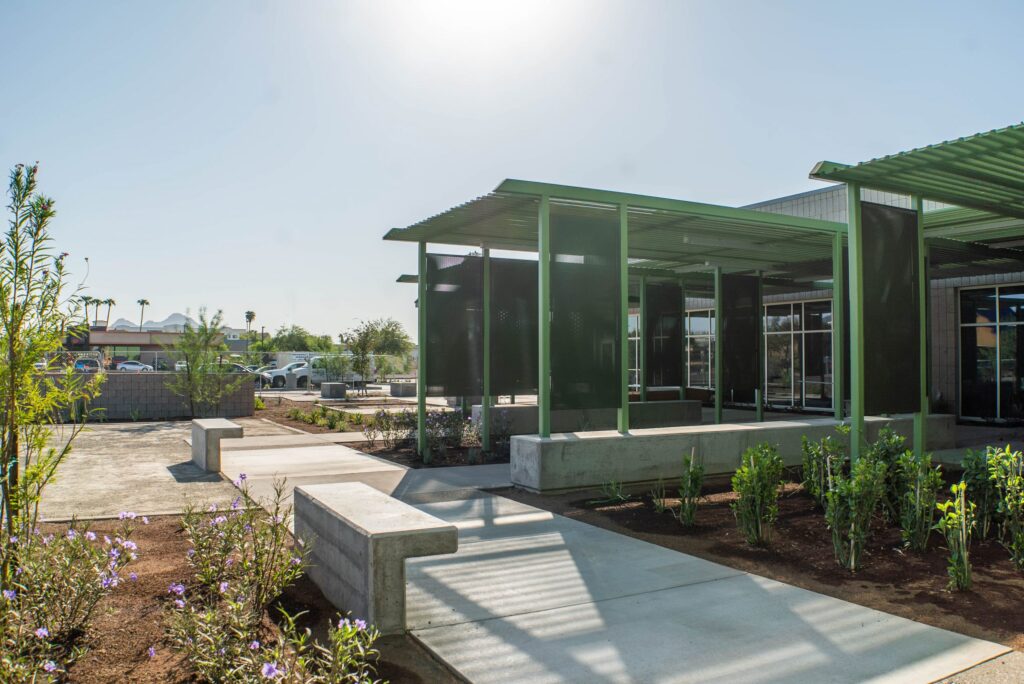 Designed and Built for the Community
About 14 miles apart, the two clinics are each single-story, 26,000-square-foot buildings on three-acre sites. They share many similarities, but they have some key differences as well, according to Project Manager Andrew Wegner. "The project locations, design features and services offered at each clinic were targeted toward community-specific health needs." These can range from diabetes care to education on living a healthy lifestyle.
Access was a big theme for these projects, from the larger goal of offering access to care for the uninsured and under-insured, down to the literal access to the building. This began with getting to know the community and how people get around. "A lot of the patients utilizing these facilities are coming here on foot, by bus, or on the adjacent light rail in the surrounding neighborhoods," said Andrew. This is why both clinics feature large open entrance plazas, an abundance of natural light, and open floor plans. These details create a calming and healing effect before patients even see a doctor.
"The design concepts for each facility were aimed toward creating a welcoming atmosphere and patient experience," said Andrew. "The Sundt and DWL teams worked cohesively to ensure that cost-effective solutions to these initial concepts were maintained through the entire construction process."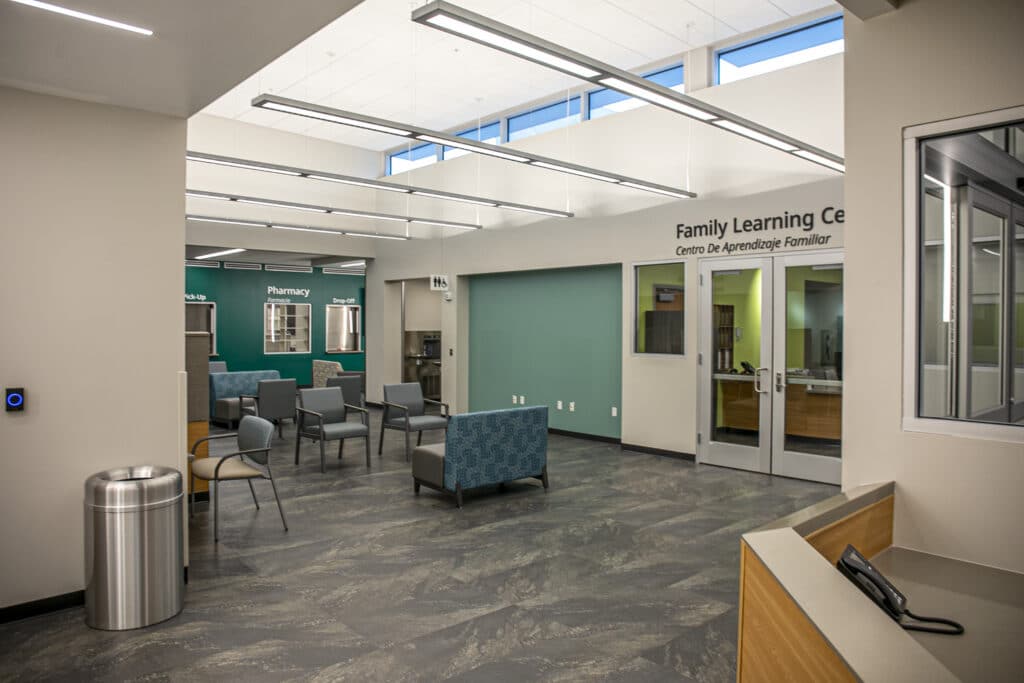 A "One-Stop Shop" for Health Care Needs
When patients check in, they have a host of options for health care services and resources, which serve an unprecedented need this winter. "Never has there been a time quite like this where we've had the opportunity to change the face of a community's health," said Barbara Harding, Valleywise Senior Vice President of Ambulatory Services and CEO of FQHC Clinics. "These are underserved communities that are already dealing with pressing health needs and risks. But with the pandemic, we've also seen a huge rise in mental health issues like anxiety and depression."
For patients like single mothers who work multiple jobs, whose families don't have a primary care physician, the clinic can serve as a "one-stop shop," said Barbara. "They're able to establish that relationship with a doctor, and set up appointments for their kids or for themselves around their work schedule. Then, from their initial screening, we can offer a much smoother hand-off to specialists or mental health professionals, or to receive treatment or medication."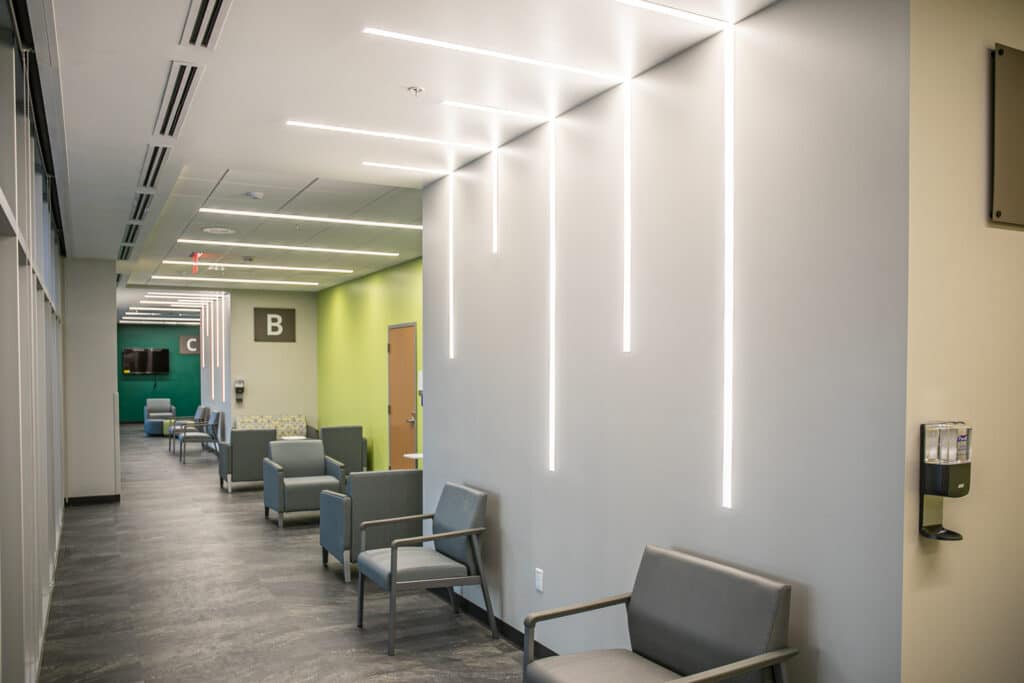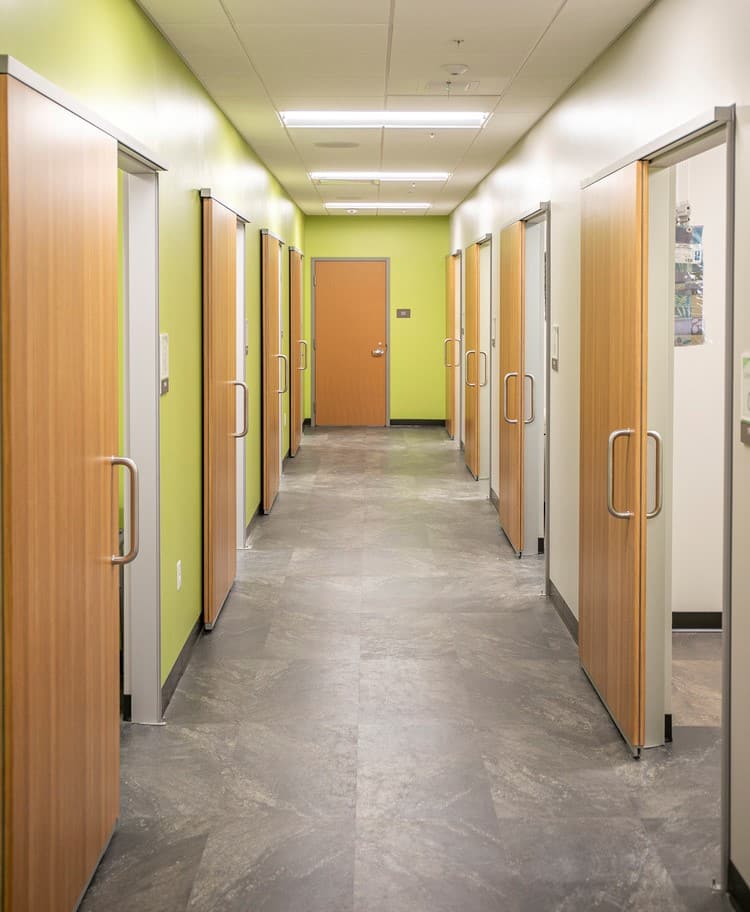 The clinics also offer a place for people to learn and develop a healthy lifestyle—as the saying goes, an ounce of prevention is worth a pound of cure. The Family Learning Centers feature libraries with desktop computers and resources in multiple languages. Valleywise staff will host classes here including anything from Alcoholics Anonymous to Weight Watchers, to basic nutrition and hygiene for kids, to infant care classes for expecting couples.
Multiple generations will benefit from these clinics, today and tomorrow. "The bottom line is these facilities are built to last. Sundt worked safely, and they delivered a quality product that's going to be around a long time," said Barbara. "And that's the long-term goal—to ensure that people, no matter who they are or where they're from, will have access to primary care and the resources they need. We're here to provide exceptional care without exception, and this is where that mission is carried into the clinical environment. This is where we make it happen."