For grown-ups, 2020 has taught us all how scary uncertainty about your health can feel. Now, imagine being a kid diagnosed with a serious illness like cancer.
When Hailee Ozaeta,11, started pediatric oncology treatment at El Paso Children's Hospital, she wasn't alone—she had a fuzzy, yellow friend to help her through it. "Chemo Duck makes me feel stronger and stronger every day," she said. "It meant a lot to me when I was at my very worst."
Gabe's Chemo Duck program has provided more than 27,000 stuffed yellow ducks—outfitted with blue hospital scrubs and a chemotherapy port—to children battling cancer across the country.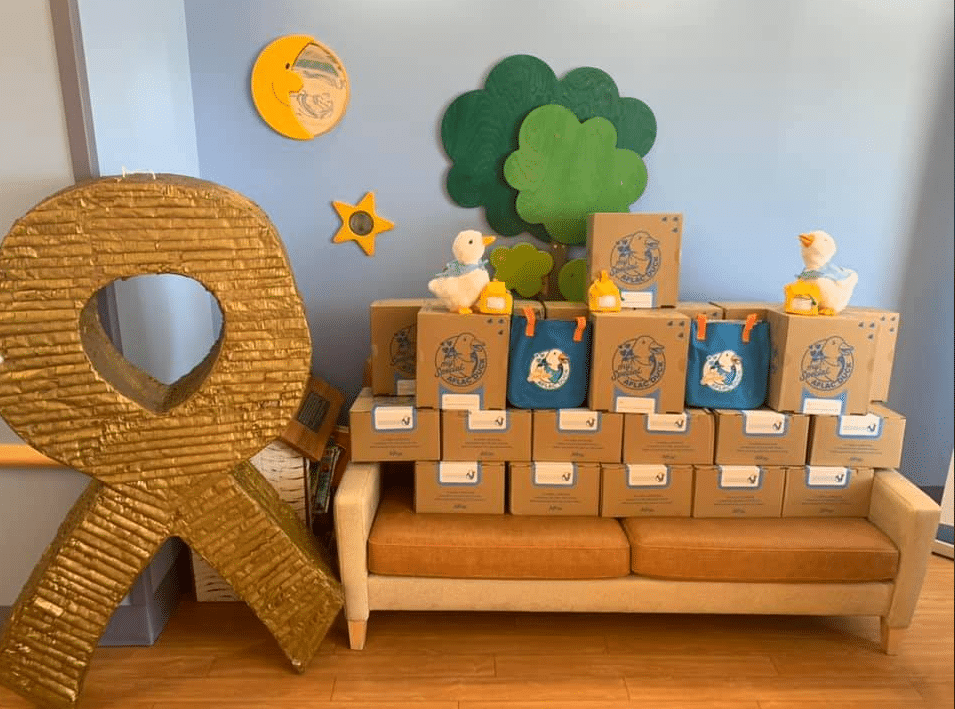 "I felt Chemo Duck was going through the same thing as me," Hailee said. But Hailee and her Chemo Duck weren't alone. They also had human friends like Megan Kamau, a child life specialist at El Paso Children's Hospital.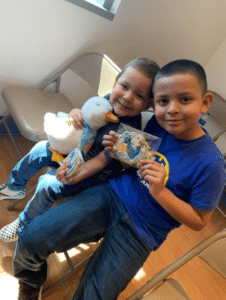 "I find it very important at the beginning of a diagnosis for patients to have (Chemo Duck), so then they can do everything to the duck that's being done to them, and nurses can also work on the duck before working on the patient… so it's truly a buddy going through the treatment with them," Kamau said.
Every Chemo Duck comes with an educational coloring book, a DVD explaining the program and access to information to help patients and families, according to the foundation that established the program.
"We give them away like candy. We run out of Chemo Ducks very quickly," said Estela Casas, executive director of the El Paso Children's Hospital Foundation. "I think we all remember how having a stuffed animal was important to us as children, but these are special stuffed animals. They were designed with child life specialists and medical personnel to help the kids understand at an age-appropriate level why they're here. They comfort the patients and help with fear and anxiety."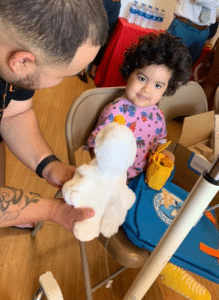 The Sundt Foundation recently contributed $1,500 to the El Paso Children's Hospital Foundation for the purchase of additional Chemo Ducks. Having a way for young patients to mitigate anxiety is now more important than ever, Casas said.
"It's hard enough to go through a cancer journey; add to that being isolated because of COVID-19," she said. "Because we can't have more than one person with a patient at the hospital, cancer ducks help take away the stress and isolation brought on by COVID-19."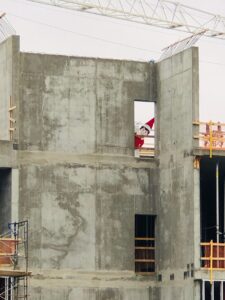 The Sundt Foundation's donation for Chemo Ducks is just the latest way Sundt is standing with the youngest patients at El Paso Children's Hospital.
While working on a building at Texas Tech University Health Science Center El Paso, Sundt crews realized their jobsite could be seen by patients at nearby El Paso Children's. That's when a years-long, larger-than-life tradition began.
"We got to talking and we heard about Elf on the Shelf and we decided to do it, but on a larger scale," said project manager Larry Kurtz. "It was just something for the kids to look out their windows across the street and see."
Many parents are familiar with the pressure that comes along with finding new locations to position the original Elf on the Shelf within their homes; Sundt volunteers, however, relished the opportunity to design, paint, construct and place an oversized version on the jobsite.
"We had him on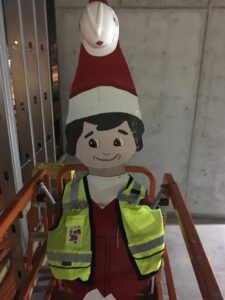 the tower crane, on a backhoe, on the roof in safety gear," Kurtz said. "Each day we'd have teams think of something new and be responsible after hours to move him before the sun came up."
Volunteers even came in on Christmas Day to make sure this Elf, named Sunny, remained true to the Elf on the Shelf mythology and disappeared on December 25.
Now that work on the building used to display Sunny is wrapping up, Kurtz and others are having to be a little more creative and a little more covert. Because of COVID-19, they've also had to suspend their occasional visits to read to patients at El Paso Children's Hospital. However, the spirit of support for the children in the hospital won't be disappearing anytime soon.
"It gets the team involved in the effort and gives people something to feel good about," he said. "It wasn't just for the kids; the doctors and nurses got into it, too."