For more than a century, Biggs Army Airfield has helped El Paso's economy take flight. By 2018, though, the airfield was showing its age and federal officials had a simple message: modernize or be mothballed.
"As the Air Force becomes more modern, so do the facilities," said Martin Muñoz, Construction Representative at the U.S. Army Corps of Engineers. "(Biggs AAF) had been operating under waivers from the FAA for almost 30 years."
Co-located with Fort Bliss, Biggs AAF is a strategically important military asset for the U.S. Army, just as Fort Bliss is a strategically important economic engine for the El Paso community.
Work on the $47 million runway reconstruction, being performed by Sundt and joint-venture partner MRM, represents an important investment of federal dollars at Fort Bliss, helping reaffirm the Department of Defense's commitment to El Paso. A wise investment when you consider the Texas Comptroller of Public Accounts estimates Fort Bliss' economic impact on the state's economy at $25 billion a year.
Reconstructing an active runway always brings its share of challenges, but those challenges are only compounded when the runway also happens to serve one of the largest U.S. Army installations in the world.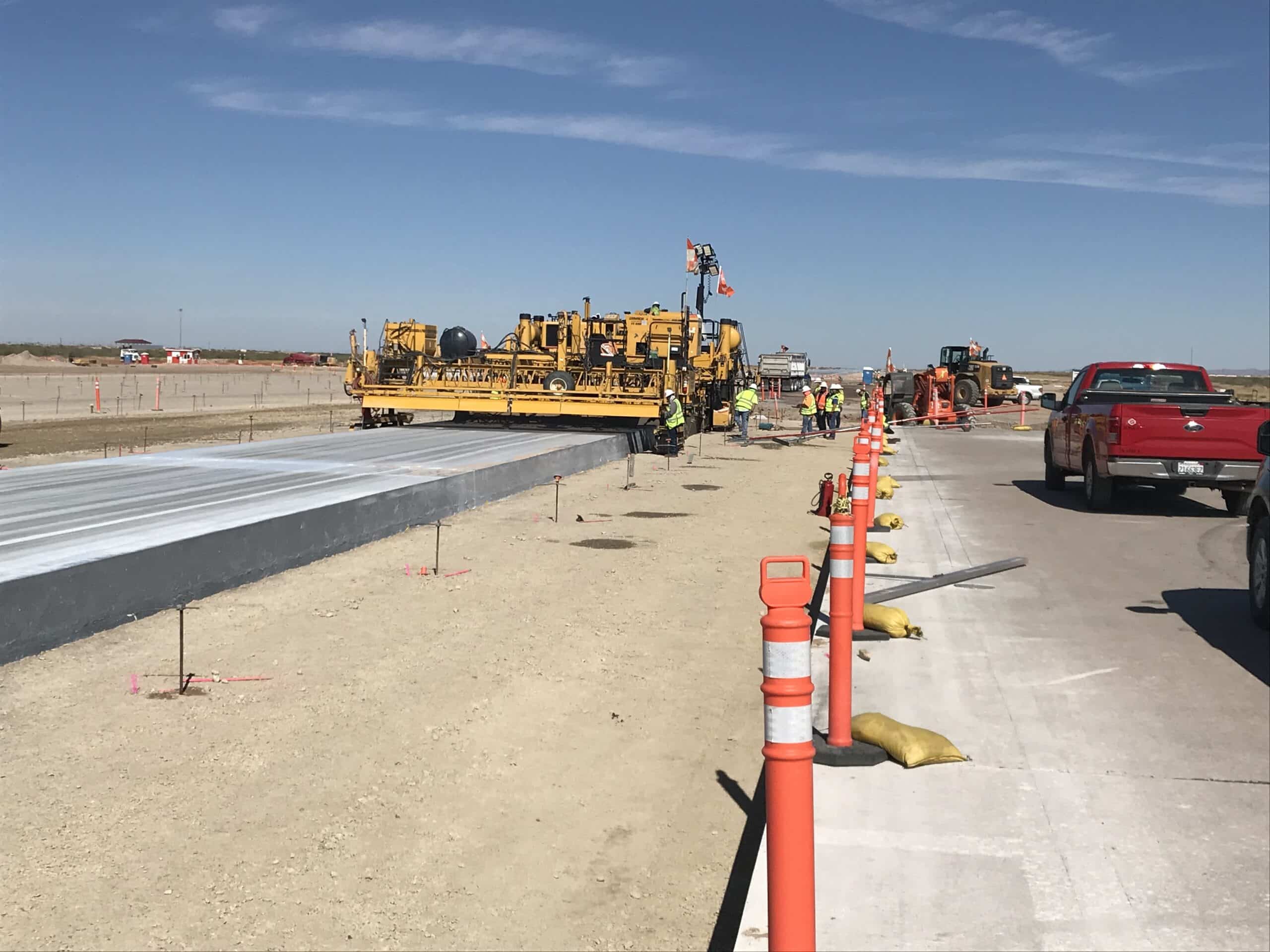 "We were in constant contact with the air traffic control center. They'd tell us when planes are coming, when planes are taking off, and we'd just have to build our work schedule around it," said Project Manager Brian Smith. "The airfield serves an air combat brigade with Apache helicopters and Chinooks taking off all the time."
While reconstruction projects usually mean something got bigger, in this case, the runway actually got smaller.
"The runway was built in the early 1960s. It was originally used for B-52 Bombers so the runway was 300 feet wide," Smith said. "Now it's only 150 feet wide."
It's smaller, but more strategically important than ever, according to the Corps' Muñoz. In addition to narrowing the runway, the project outfitted the runway with improved lighting and technology, which communicates with some new aircraft.
"We not only made it compatible for the FAA, it can also now facilitate the landing of these super modern, very smart airplanes," he said.
While shrinking down the runway to better suit modern aircraft gave it a smaller footprint, there's nothing small about this project. The runway kept its 13,500-foot length; the depth of the runway ranges from 17 to 20 inches. Coming in at more than 2½ miles long, even the smaller runway required 531,000 pounds of rebar and 64,000 cubic yards of concrete.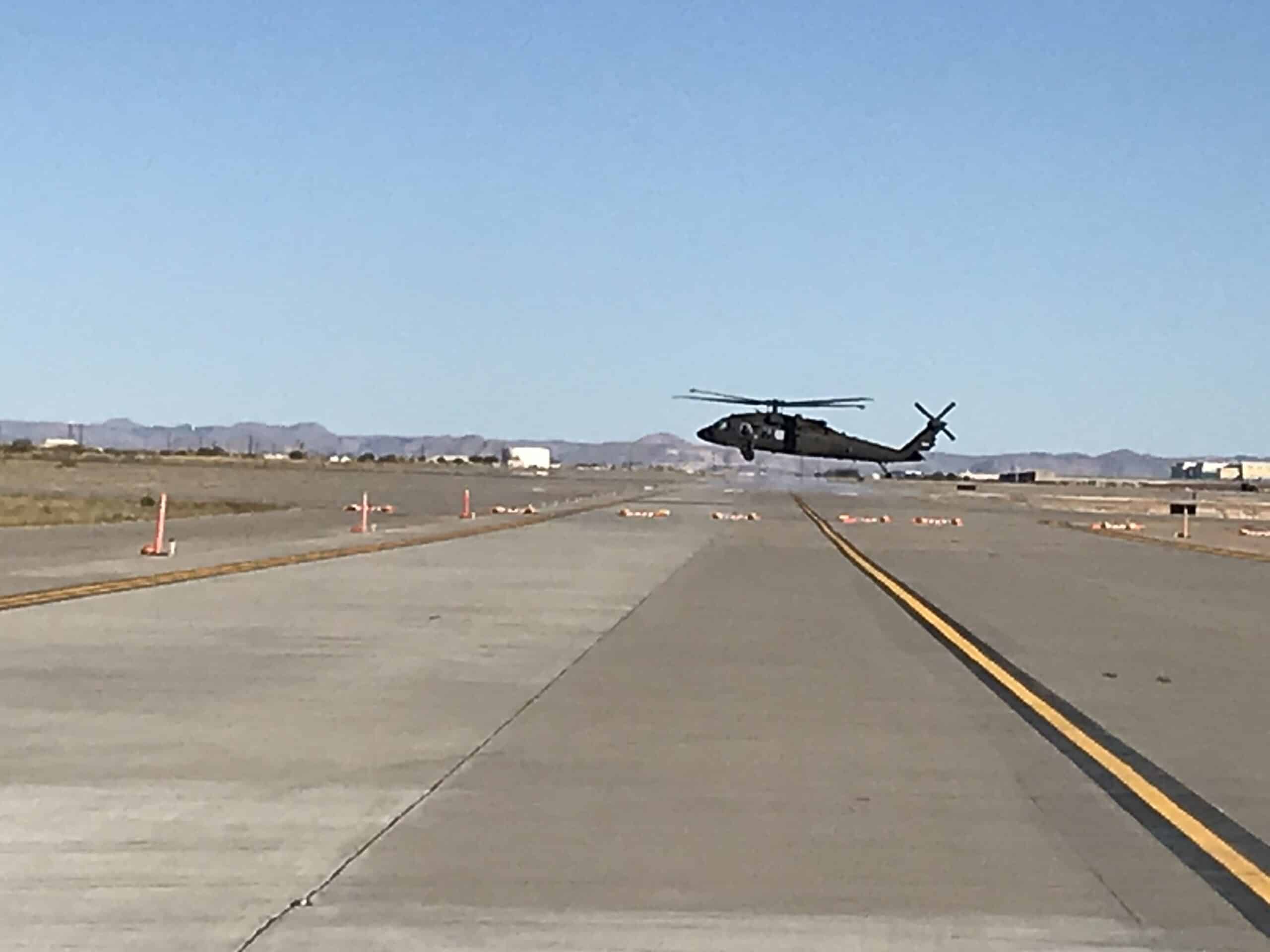 Like everything else on this project, getting concrete to the jobsite presented a challenge that the project team uniquely overcame.
"The runway is, obviously, within a secure area; however, the on-site concrete plant is outside the secure areas, so we were required to manage access at one of the gates," Smith said. "That required enhanced security training and enhanced background checks over and above our typical safety training and environmental training."
But the biggest test for the 85-person construction team came when re-phasing was necessary to mitigate issues and keep the project on schedule.
Challenging on its own, the re-phasing plan required multiple layers of approval because of its impact to airfield operations and, ultimately, national defense. This was a decision that couldn't be made locally. So once Fort Bliss signed off, it was up to Army engineers in Fort Worth and Federal Aviation Administration officials in San Francisco.
"What we pulled off was pretty miraculous," Smith said. "Every job has some sort of obstacle, but you've got to work through them."
The work wasn't done yet. The project team performed a paving method called "Double Strike Off" for the first time in company history.  The method involved using two paving machines simultaneously. The first machine would consolidate the first layer of concrete, then a mat of reinforcement steel would be placed on top of the first layer. When that was complete, another machine would consolidate the remaining layer of concrete.
After two years of work, the project is expected to be completed on time later this year. Proving the lesson from Retired Army General Stanley McChrystal who said, "…what really matters is succeeding. If that requires you to change, that's your mission."