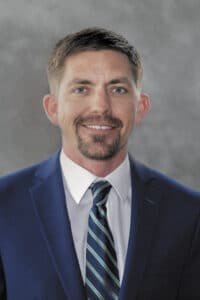 TUCSON, Ariz. (November 18, 2020) – Sundt Construction, Inc., promoted Tom Bersbach to senior project manager, Courtney Hoyt to project engineer II and hired Hudson Cox as a field engineer in its Tucson office.
"Both Tom and Courtney have shown great leadership on our University of Arizona (UA) Student Success District project and are deserving of their promotions," said Ian McDowell, Vice President and Tucson Regional Director. "Hudson has been an incredible asset to the Tucson team, and we look forward to seeing him grow within Sundt."
For the past 15 years, Bersbach has been an instrumental leader on multiple projects across Tucson. He is leading the team on the UA's Student Success District, Sundt's 58th project on the campus.  Bersbach served as project manager for Sundt on numerous projects including  the Tucson Fire Central, Pima County Public Service Center and the Pima Animal Care Center.  He holds a bachelor's degree in construction management from Northern Arizona University.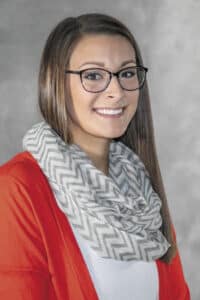 Hoyt has been in the construction industry for six years. Since joining Sundt two years ago, she has been working on the UA Student Success District project. Before joining Sundt, Hoyt worked as a project engineer for a general contractor located in Oregon. She earned her bachelor's degree in construction engineering management from Oregon State University.
Cox, a teammate of Bersbach and Hoyt on the UA Student Success District for the past year, had been an intern for Sundt before joining the company full-time.  He holds a bachelor's degree in engineering from the University of Arizona.
Sundt opened its Tucson office in 1929. In the decades since, it has built notable landmarks across the Old Pueblo. The company is currently working on the UA's Student Success District, the Monastery and the I-10 – Ruthrauff interchange.  Recently Sundt completed the Banner-University Medical Center Tucson's new tower and the I-10 – Ina Interchange. The company continually ranks in the top five of ENR Southwest's Top Contractors.
About Sundt
Sundt Construction, Inc. (www.sundt.com) is one of the country's largest and most respected general contractors. The 130-year-old firm specializes in transportation, industrial, building, concrete and renewable power work and is owned entirely by its 2,000-plus employees. Sundt is distinguished by its diverse capabilities and experience, unique employee-ownership culture and depth of self-perform expertise in nine major trades. Half of Sundt's workforce is comprised of skilled craft professionals who, together with the company's administrative employees, enable Sundt to fulfill its mission to be the most skilled builder in America. Sundt has 11 offices throughout California, Arizona, Texas and Utah and is currently ranked the country's 52nd largest construction company by ENR, the industry's principal trade magazine.
###
Media Contact:
Kimberley Hoidal
Sundt Construction, Inc.
480.293.3001 (office)
520.282.3018 (mobile)
kahoidal@sundt.com