TUCSON, Ariz. (August 24, 2020) – Sundt Construction, Inc. recently promoted Oswaldo Robledo to field superintendent and added Doug Peterson, Meliza Torres and Drew Jenkins to its Tucson region.
"Oswaldo has shown strong leadership at Sundt, and we're looking forward to welcoming Meliza, Doug, and Drew," said Ian McDowell, Tucson Regional Director. "All of them will be a great resource for our project teams."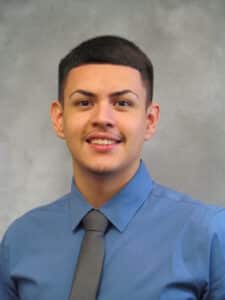 Robledo has been with Sundt for over five years. He first started with the company as an intern while earning his bachelor's degree in construction management from Arizona State University. After graduation, he was hired full-time as a project engineer. Robledo is currently working on the University of Arizona Student Success District project.
Peterson joins the Tucson office as a field engineer. He is certified in the GMetrix Skills Management System and Procore Technologies, and he holds a bachelor's degree in business administration from the University of Denver.
Jenkins will also join Sundt as a field engineer. He brings experience in facilitating request for information (RFI) documents, submittals, and closeout documents as well as assisting the closeout process between owners and the general contractor. He earned his bachelor's degree in civil engineering from the University of Arizona.
Torres brings over 10 years of construction administration experience to her new role as a project administrator. She joins the Benedictine Monastery project in Tucson. Her expertise includes processing subcontractor agreements, change orders, and submittals and assembling project progress reports.
Sundt opened its Tucson office in 1929. In the decades since, the company has built many notable UA landmarks, including the McKale Center, Centennial Hall and the Arizona Stadium skyboxes. The company is currently building the new University of Arizona Student Success District project and most recently completed an award-winning remodel of Old Main at the center of campus. The company has three offices in Arizona – in Tucson, Tempe and Phoenix.
About Sundt
Sundt Construction, Inc. (www.sundt.com) is one of the country's largest and most respected general contractors. The 130-year-old firm specializes in transportation, industrial, building, concrete and renewable power work and is owned entirely by its 2,000-plus employees. Sundt is distinguished by its diverse capabilities and experience, unique employee-ownership culture and depth of self-perform expertise in nine major trades. Half of Sundt's workforce is comprised of skilled craft professionals who, together with the company's administrative employees, enable Sundt to fulfill its mission to be the most skilled builder in America. Sundt has 11 offices throughout California, Arizona, Texas and Utah and is currently ranked the country's 52nd largest construction company by ENR, the industry's principal trade magazine.
###
Media Contact:
Kimberley Hoidal
Sundt Construction, Inc.
480.293.3001 (office)
520.282.3018 (mobile)
kahoidal@sundt.com