When Oskar was little, he and his mom lived in a shelter for two years while fleeing domestic violence. A caseworker matched him up with a "big brother" (i.e. volunteer mentor), Moises, through Big Brothers Big Sisters. The two began a friendship that would change their lives forever. Over a decade later, they remain close. Oskar is a senior in high school, and Moises is married with children of his own. "Oskar not only changed my life, but my family's. My kids see Oskar as a big brother now; it's ironic since I've been his 'big brother' for so long," said Moises. "The sky's the limit with what Oskar can do."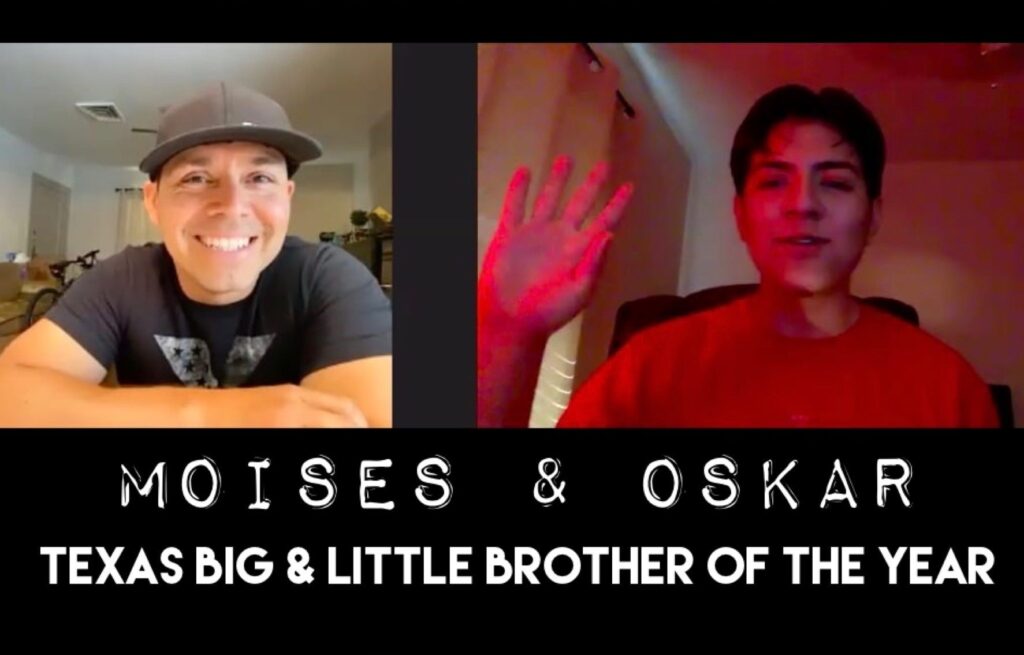 Since its start in 1999, Big Brothers Big Sisters (BBBS) of El Paso has helped thousands of kids like Oskar by linking them up with a mentor who made a world of difference. Today, it feels like a different world, with COVID-19 disrupting every "normal" part of life—yet so many young people are still in need of positive and stable adult figures in their lives. Hundreds of these kids in El Paso are currently on a waitlist, hoping for a match.
Big Challenges, Creative Approaches
According to Development Director Rebecca Romero, volunteer enrollment and overall giving have been in decline. "We know this is a hard time for everyone. But, some of the hardest-hit are those kids from low-income and single-parent families. They need our help, now more than ever." Also, with key fundraising events canceled due to the pandemic—including the annual Bowl-a-Thon and Dance for Kids' Sake—BBBS of El Paso has had to get creative. One solution: a "Roaring 20s" themed online fundraiser. BBBS staff, volunteer mentors, donors, and small businesses all teamed up to raise money and awareness for the cause.
The Virtual Gala offered attendees various tasty meal and drink-mixer packages, which they picked up contact-free at local restaurants. Then, from the comfort of their homes, the online event kicked off. This included a quick presentation led in part by BBBS board member and Sundt Project Director Joseph Riccillo. From there, the fun began. Live music, feathered headbands, newsboy hats, and whiskey—in other words, not your normal Monday-morning-sweatpants type of Zoom call, old sport! Breakout rooms included a cocktail workshop on the perfect old-fashioned, a (more kid-friendly) cookie-decorating class with a local baker, trivia and more.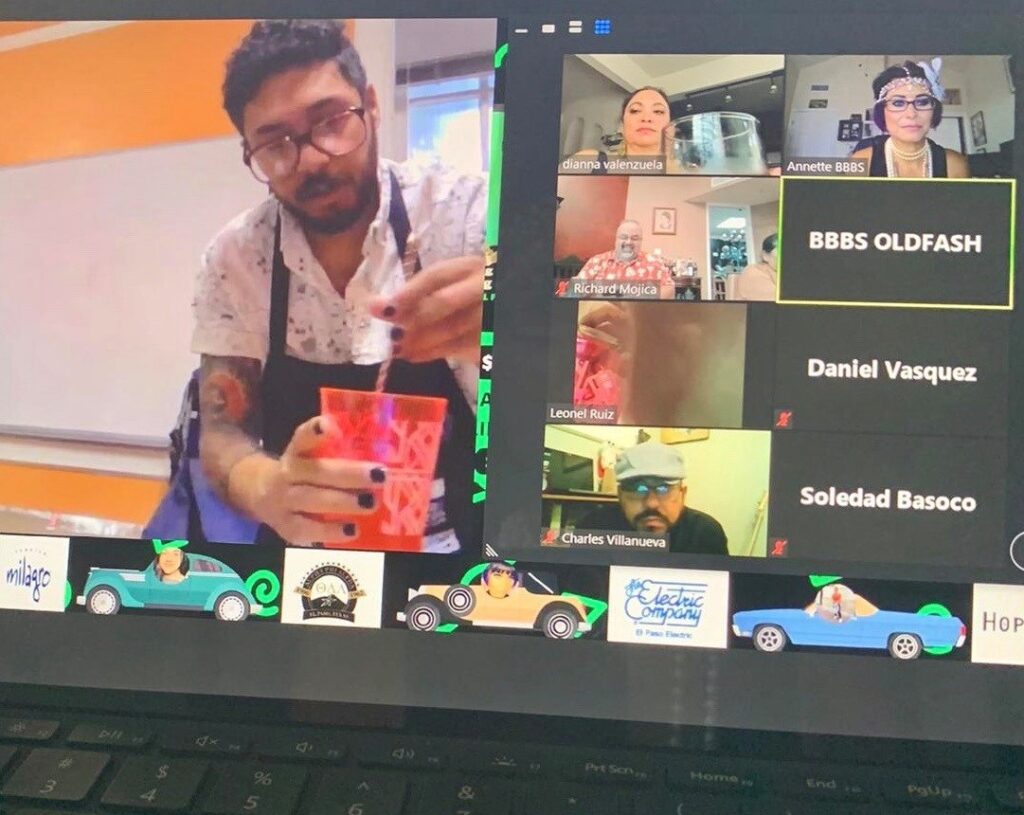 Staying Positive in a Time of "No Guarantees"
Development Director Rebecca Romero emphasized that the Virtual Gala is one of many new approaches that she and her team are trying out, not by choice but by necessity. Big Brothers Big Sisters of El Paso, as with all other affiliates of BBBS of America, is self-funded.
"A lot of people know our organization well, which is a good thing," said Rebecca. "The challenge is because Big Brothers Big Sisters is national, some may not realize we are fully responsible for raising our own funding locally. There are no guarantees right now, with COVID-19 affecting everything. In some ways, we're flying by the seat of our pants. But we're staying positive. And we're getting creative to keep people connected—especially the kids and their 'bigs.'"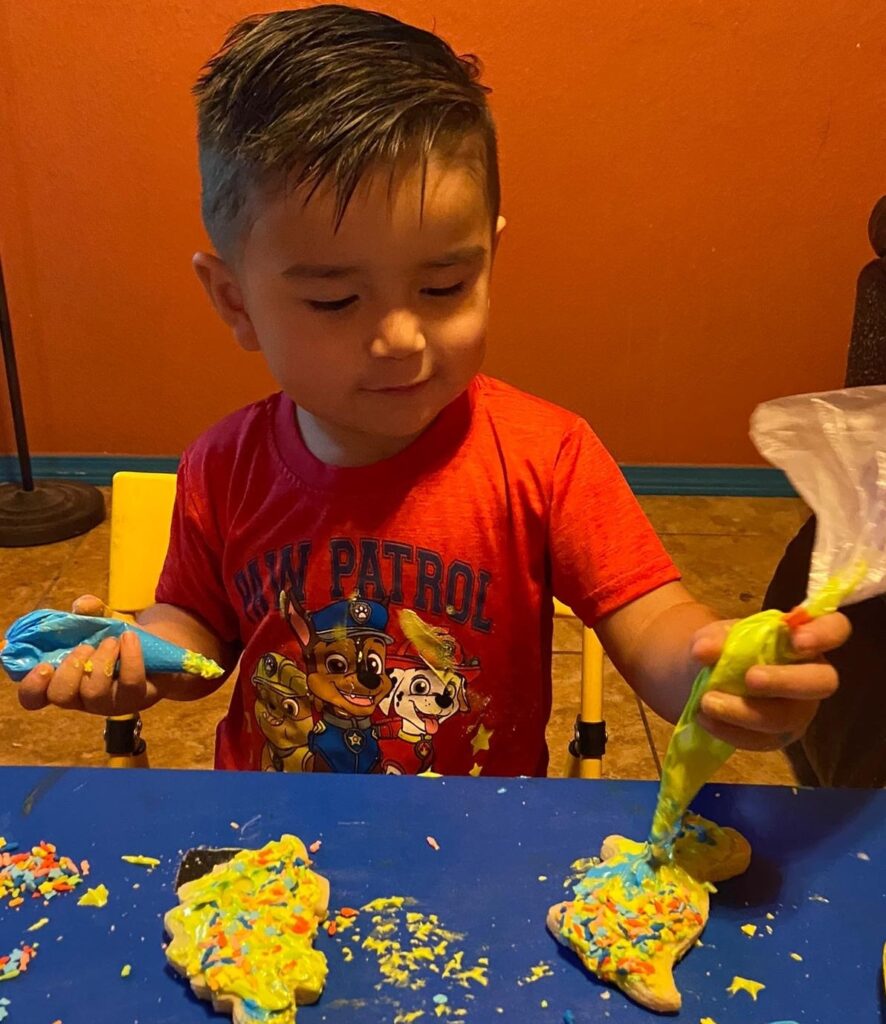 How You Can Help
Big Brothers Big Sisters is a 501(c)(3) nonprofit that relies on private companies and individuals to dig deep and give of their time and financial resources, particularly in times like these when kids from low-income families experience the most hardship. The Sundt Foundation has supported Big Brothers Big Sisters of El Paso for over five years, including a grant earlier this month of $4,500. Also, Project Director and Sundt Foundation Vice President Joseph Riccillo has proudly served on the BBBS El Paso board of directors since 2012.
"Joe's strong leadership has helped establish a positive culture for Big Brothers Big Sisters and has contributed to the success of our mission," said BBBS El Paso CEO Bobbi Jo Ortiz. "His passion for helping the community is sincere and contagious. Through Joe's generous support, and Sundt's corporate philanthropy, Big Brothers Big Sisters is able to defend and inspire the potential of youth in the El Paso community through the power of mentorship."
If you're interested in getting involved, Big Brothers Big Sisters of El Paso is always looking for caring people who want to change kids' lives. You can learn more about being a mentor at one of the monthly online info sessions. You can apply to be a mentor or make a donation. Or, you can ask about joining the BBBS El Paso Board by contacting CEO Bobbi Jo Ortiz at 915-544-4203 x101 or davisbj_bbbsofep@yahoo.com. If there's one thing the pandemic hasn't changed, it's that making even a small effort can still have a big, lasting impact for these kids.