TEMPE, Ariz. (July 13, 2020) – The Sundt Companies, parent company of Tempe-based general contractor Sundt Construction, has added Tom Sorley to its Board of Directors. Sorley retired as chief executive officer from Rosendin Electric in December 2019 and currently serves as the company's executive chairman.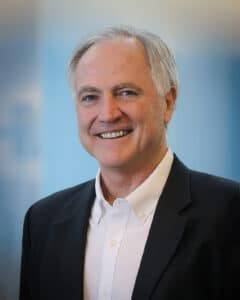 "We are pleased to welcome Tom to our Board of Directors and look forward to working with him," said Sundt's CEO and Chairman of the Board G. Michael Hoover. "His extensive experience in the construction industry will help guide Sundt on our mission to be the most skilled builder in America."
Sorley has more than 40 years of industry experience, 31 of which were spent with Rosendin Electric. After being named president of the company in 1992, he led it to become one of the nation's largest electrical contractors.
"I am honored to be selected as a board member for Sundt, a company that has long held 'people first' as one of its guiding principles," said Sorley. "Sundt's history is built on mutual respect, inclusion, empowerment and trust."
Sorley has served on various industry and community boards including the National Academy of Construction, Design-Build Institute of America, Lean Construction Institute, San Francisco Bay Area Council and The Beavers, a heavy engineering construction association. He also served on the advisory board of Architecture Construction Engineering (ACE) at Arizona State University.
A tireless advocate for the construction industry, Sorley has been recognized by multiple organizations for his leadership and contributions. In 2019, he was named one of Engineering News Records' Top 25 influential people in the construction industry and in 2011 he was inducted into the National Academy of Construction. Sorley earned his bachelor's degree in business administration from the University of Nebraska-Lincoln, where he was also a member of the football team.
About Sundt
Sundt Construction, Inc. (www.sundt.com) is one of the country's largest and most respected general contractors. The 130-year-old firm specializes in transportation, industrial, building, concrete and renewable power work and is owned entirely by its 2,000-plus employees. Sundt is distinguished by its diverse capabilities and experience, unique employee-ownership culture and depth of self-perform expertise in nine major trades. Half of Sundt's workforce is comprised of skilled craft professionals who, together with the company's administrative employees, enable Sundt to fulfill its mission to be the most skilled builder in America. Sundt has 11 offices throughout California, Arizona, Texas and Utah and is currently ranked the country's 52nd largest construction company by ENR, the industry's principal trade magazine.
###
Media Contact:
Kimberley Hoidal
Sundt Construction, Inc.
480.293.3001 (office)
520.282.3018 (mobile)
kahoidal@sundt.com