It's common for Texans to "Remember the Alamo!" with the Spanish mission being by far the most storied landmark in San Antonio, if not the entire state. However, there are many other parts of San Antonio's 300-year past that also bear remembering. Sometimes it just takes some digging—with historical records or, in our project team's case, a Cat 308 mini excavator—to bring them to the public's attention.
During earth work on what will be a public entertainment plaza, part of Phase 1.2 of the San Pedro Creek Culture Park project, our team recently uncovered the foundation of a mid-1800s soap factory. More importantly, city officials confirmed that this building served as the original worship space of St. James African Methodist Episcopal (AME) Church. This was one of Bexar County's first black churches, founded by freed slaves during the Reconstruction era.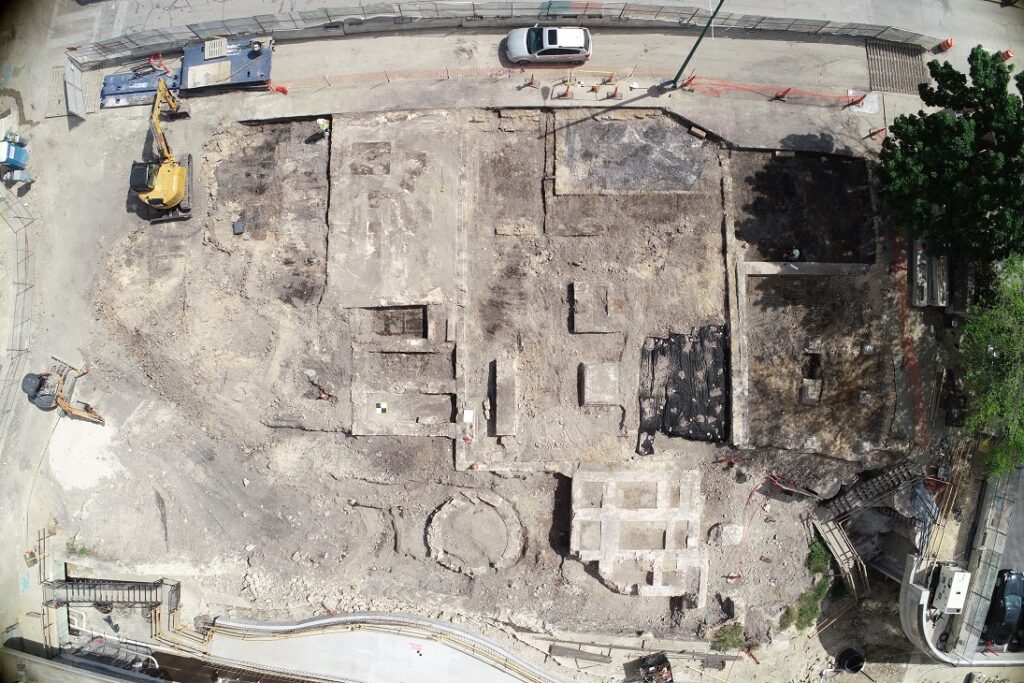 "This project's primary focus is flood control, but the city also wants a destination that celebrates San Antonio's cultural heritage," said Sundt Sr. Project Manager Ryan Silbernagel. "The discovery has been a challenge to construction. At the same time, though, it's crucial that we get this part right." Work on the plaza was halted earlier this spring. Since then, a team of archaeologists, architects, engineers, and representatives at local, state and federal levels have been working together to excavate the site and form a plan on how to best represent its history.
The San Antonio River Authority (SARA) is exploring opportunities to build on the value of the entertainment plaza by incorporating on-site historical interpretation of the AME Church. Visitors to San Pedro Creek Culture Park will have the opportunity to access a much more in-depth cultural experience as a result of the rich history of San Antonio that has been unearthed through construction.
Final design details are coming soon, but the process has taken patience and flexibility. "When you're excavating miles of creekside in a city that's over three centuries old, you're bound to find some things you don't expect," said Ryan. "And you have to adapt—we've done our best to adjust our phasing and assist with excavation in any way we can." For example, archaeologists were initially going to measure the site by hand. As the perimeter grew larger, however, Sundt Field Engineer Matt Burnett stepped in and used a drone to capture aerial photography and exact measurements.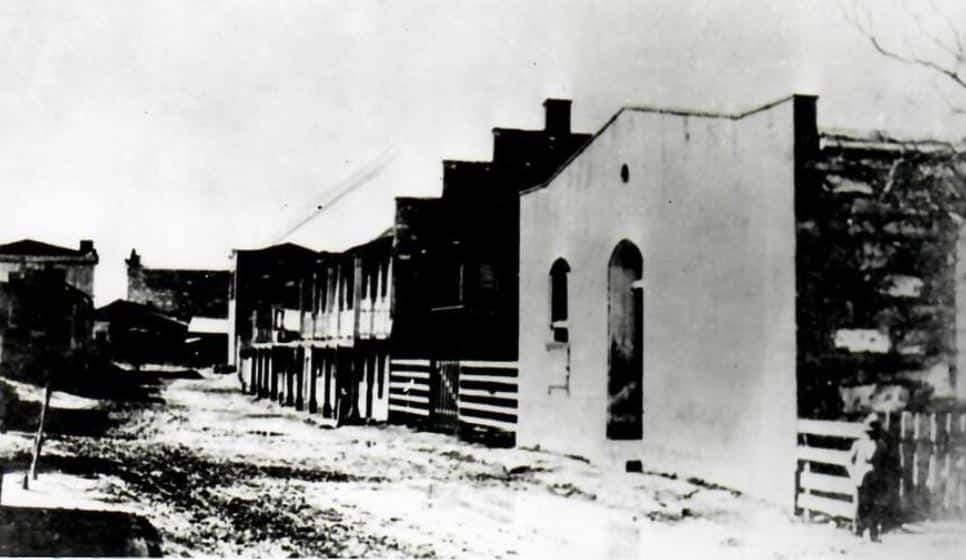 "The Sundt-Davila team understands the importance of this discovery, and they've been a great partner throughout the process," said Kerry Averyt, Project Engineer for SARA. "They've made personnel and equipment available to perform various excavations and activities, assisting the archaeological team and providing a safe work area for the investigations."
While SARA was aware of the approximate location of the historic site, it was unclear how large the footprint would be or how much it would impact construction. However, Sundt-Davila adapted and created alternative solutions wherever possible. "Sundt-Davila have worked hard to minimize the impacts to cost and schedule," said Kerry. "They've reallocated crews to different areas of the project to keep them working during this process."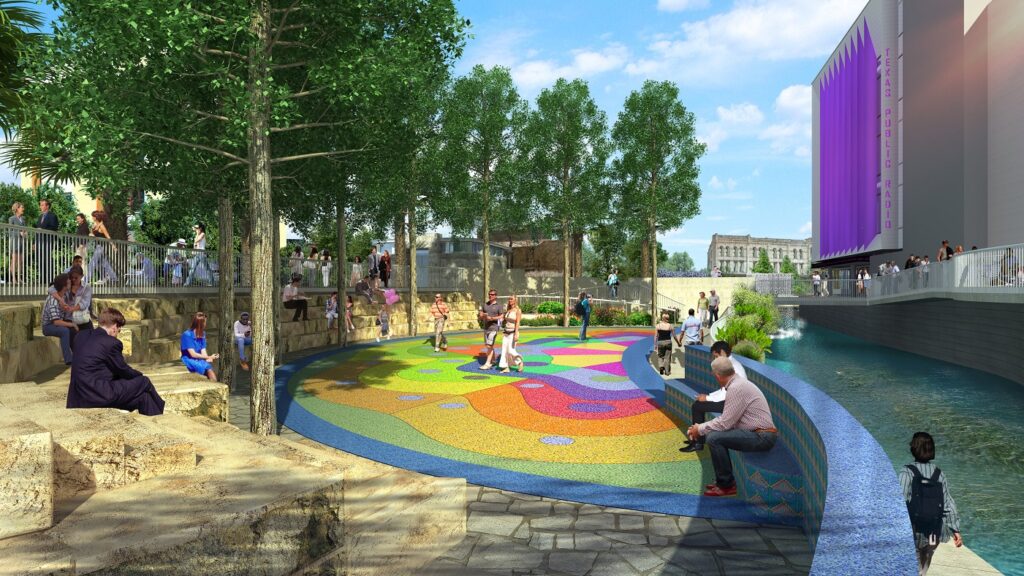 When finished, Alameda Plaza will sit across the creek from the historic Alameda Theater and Texas Public Radio offices. There are plans for the plaza to eventually host various events and outdoor concerts, bringing San Antonians together in an engaging, vibrant public space. Project stakeholders agree that the extra preservation efforts will go a long way toward realizing the park's original vision: to honor and celebrate the diverse cultures that make San Antonio the city it is today.