TEMPE, Ariz. (May 11, 2020) – Sean Ray, Director of Craft Workforce Development for Sundt Construction, has been named vice-chairman of the National Center for Construction Education and Research (NCCER) National Workforce Development Committee (WFD). He has been an active member of the WFD committee for eight years.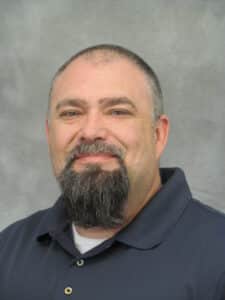 Ray is an industry veteran and passionate advocate for the skilled trades who has dedicated the latter part of his career to helping close America's skills gap. He oversees the recruitment and training of approximately 1,000 skilled craft professionals across a dozen trades at Sundt. Ray and his team recently developed and implemented a successful workforce development partnership with Central Arizona College (CAC) and Tarrant County Community College that certify craft workers to NCCER standards and train students to become the next generation of construction professionals. The program includes four craft trade pathways: structural welding, heavy equipment operating, pipefitting and industrial carpentry. Sundt and CAC recently received the 2020 Bellwether Award for their partnership.
The mission of NCCER's National Workforce Development Committee is to lead the construction industry in the development, promotion and provision of craft training. The committee works to ensure every craft professional using NCCER programs and processes has an equitable opportunity to learn, demonstrate competency in their chosen craft and receive credentials appropriate to their performance.
Ray entered the construction industry in 1994 as a pipefitter's helper and quickly advanced to journeyman pipefitter, foreman, and quality control roles. He entered management in 2003 as a superintendent and has served as manager, quality manager and operations manager. Prior to the construction industry, Ray served in the United States Navy as a sonar technician on the USS Vincennes, a guided missile cruiser. When not on watch hunting submarines, he was in charge of maintenance on cooling skids for the sonar system, marking his introduction to piping systems.
About Sundt
Sundt Construction, Inc. (www.sundt.com) is one of the country's largest and most respected general contractors. The 130-year-old firm specializes in building, transportation, industrial and concrete work and is owned entirely by its 2,000-plus employees. Sundt is distinguished by its diverse capabilities and experience, unique employee-ownership culture and depth of self-perform expertise in nine major trades. Half of Sundt's workforce is comprised of skilled craft professionals who, together with the company's administrative employees, enable Sundt to fulfill its mission to be the most skilled builder in America. Sundt has 11 offices throughout Texas, Arizona, California and Utah and is currently ranked the country's 54th largest construction company by ENR, the industry's principal trade magazine.
###
Media Contact:
Kimberley Hoidal
Sundt Construction, Inc.
520.750.4623 (office)
520.282.3018 (mobile)
kahoidal@sundt.com