While much of the country welcomes warmer weather, those in the desert Southwest view the approaching heat as an uninvited guest—the kind that lingers and just won't keep its distance. In cities like El Paso, Tucson and Phoenix where highs are already in the 90s and low 100s, air conditioners resume their role as the biggest contributors to peak electrical loads. Though for many tenants of the Housing Authority of the City of El Paso (HACEP), this summer will not only be cooler than those of the past, it will also come with lower utility bills.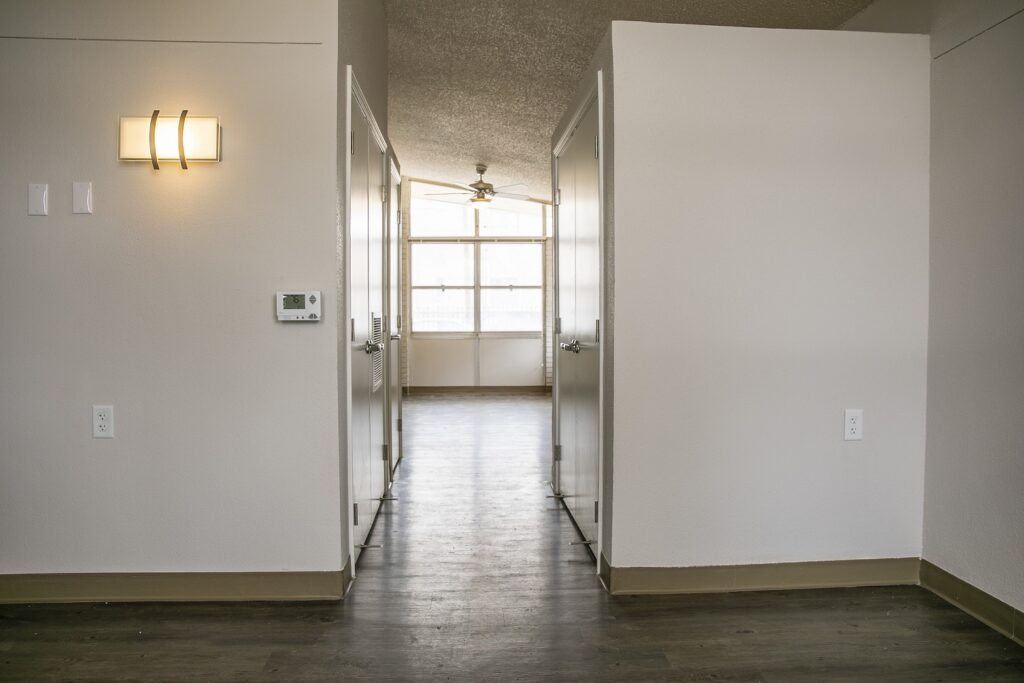 Sustainable elements have been incorporated into several Sundt projects in El Paso, including HACEP Chelsea, Father Pinto, and Sun Plaza multi-family housing renovations. All three properties now feature ice storage cooling systems, low-water landscaping, LED lighting and other green features. According to Sundt Project Director Joseph Riccillo, these were all very intentional choices from the start. As a U.S. Green Building Council (USGBC) Board Member for the Texas Chapter and LEED Accredited Professional, Joseph is at the forefront of environmentally minded construction. This week, he shared how Sundt is building sustainably in El Paso, as well as making a greener and more socially impactful future for our industry.
It was a little while ago, but you attended the Greenbuild Conference in Atlanta near the end of last year. What was your biggest take-away?  
The keynote speaker pointed out that if we can't break through the socioeconomic barriers present in sustainable design and construction, we'll never move forward as an industry. It's common to think of LEED standards as a point system, but there's a whole social responsibility side that people can forget. Sometimes clients such as public housing authorities don't have the extra capital on hand for reaching sustainability certifications or adding the latest green building system technologies. However, these clients and the communities they serve are also the ones who can benefit the most from energy savings and long-term returns.
How was the Housing Authority of the City of El Paso (HACEP) able to justify and then implement green building practices and materials into their renovation projects?
It came down to return on investment; they asked questions like, how do we maximize the value of our buildings in the long run while making necessary upgrades now, and how do we do this within the project budget? They focused on things they could control, like R-values (insulation), building envelopes, window upgrades, LED lighting and energy-efficient HVAC systems. Most of their high-rise projects had centralized heating and cooling systems, and due to the local electric company's peak demand periods properties were charged very high electricity rates during the day, but five times less during the night hours. The design team found that ice storage cooling systems would pay themselves off within 4-7 years. It just made sense—generate ice at night when rates are low, then save energy during the day when they're high. Looking at a pro forma with 15- to 20-year models, the math made sense.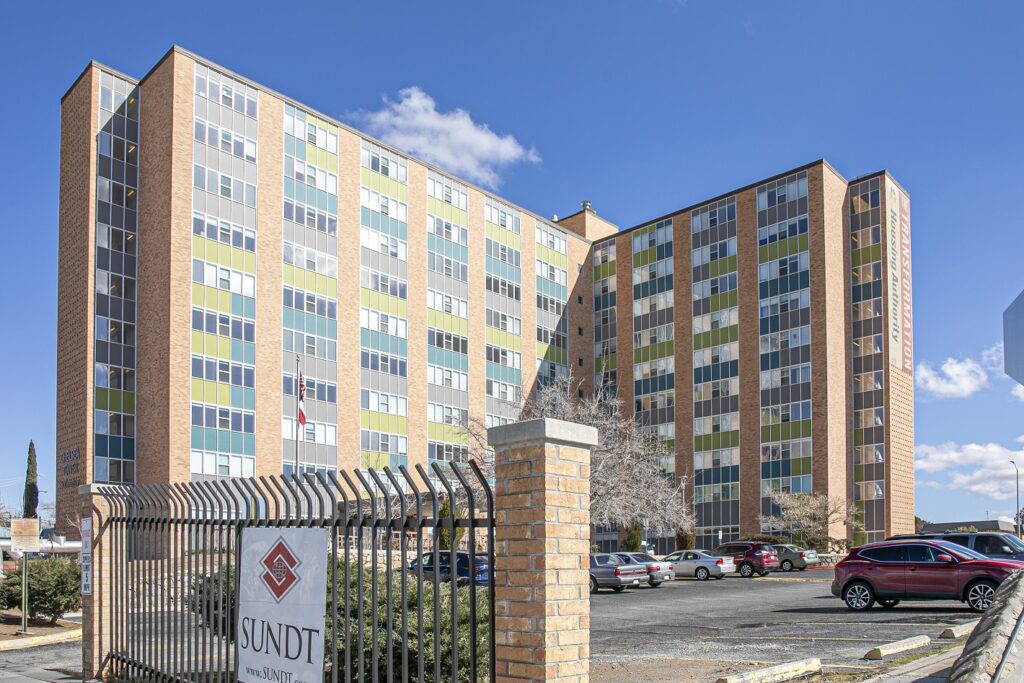 With these kinds of sustainable renovations, do the tenants really feel the impact? 
Absolutely, and in cases where tenants are paying their own utilities, this is especially true. Imagine trying to cool your home in triple-digit heat with only single-pane windows and uninsulated masonry walls. Before renovations, we were informed some residents would turn off their air and just run the ceiling fan so they could avoid paying higher electrical bills. In summer, this is brutal. But now, it's much more affordable to keep the AC running, and they're benefiting from lots of other upgrades too—so yes, these project decisions really do go a long way.
Resiliency and wellness are now big industry topics; from a contractor's standpoint, what do those words mean?
In essence, sustainability within buildings is no longer focused solely on energy conservation. It's about the people who live and work in these structures, understanding how they interact and creating a space that equips communities to resist shocks and stresses. This looks different across regions, imagining how climates could change and how that could affect communities. A city like El Paso, for example, has an arid climate and limited water supply, but a city like Houston is more hurricane- and flood-prone. To use a statewide standard that treats both cities the same wouldn't fully address residents' needs.
On wellness specifically, we're looking at people's physical and mental health needs. Air and water quality, time spent inside a building versus outside, use of natural light—all of these affect people's well-being. As builders, we have to be mindful of these factors long before we break ground. Over the last decade medical advisors have frequented national USGBC meetings, and they've completely flipped the script in how each of the sustainability topics affect overall human health. This is why new standards such as "Well" and "Fit-Well" now exist.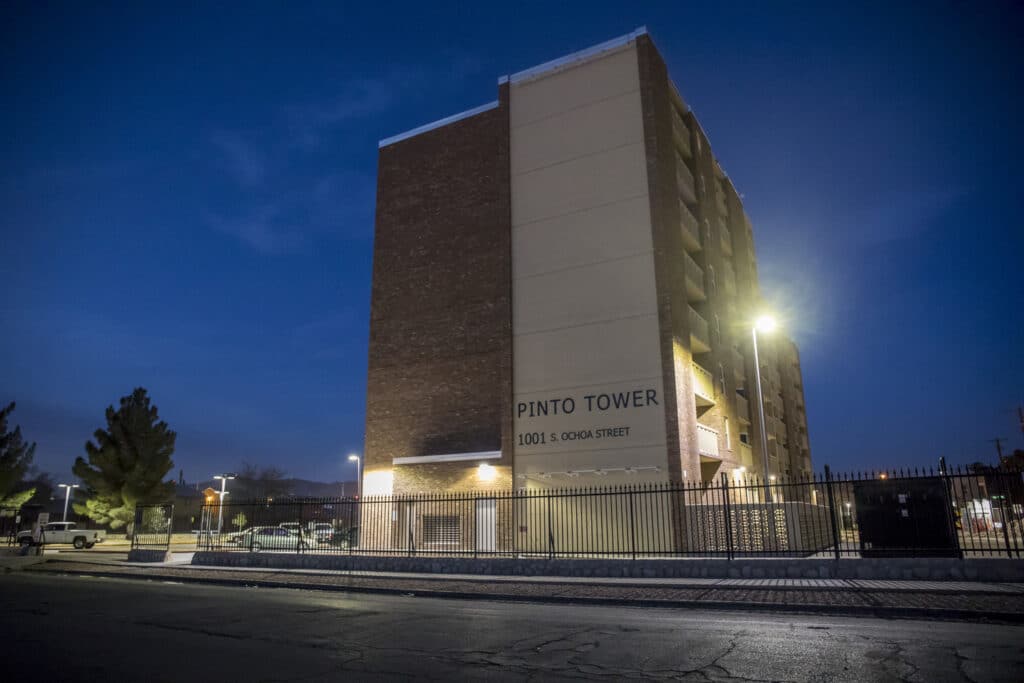 What does the future of sustainable construction look like, for Sundt and for the industry at large?
It's a more holistic approach, not just focusing on the building itself and where to create sustainable energy and resource savings, but on the building's inhabitants, their interactions and long-term health and well-being. Our methods are evolving; with each project, we're coming up with new ways to do this. I also think, to be a leader in resilience and sustainability, we need to help drive the market forward. When you look at what's been achieved over the past two decades with respect to sustainability, it's nothing short of mind-blowing.
When the public creates demand for sustainable materials and resources, the market responds. A decade ago, you couldn't find a commercial LED fixture for under $200. Now, that same fixture is less expensive than the "standard" option then, and it's cheaper to run and takes less maintenance; it's becoming the new standard. That's one example of many. As builders, we have to keep pushing better practices to create public understanding and help evolve the industry. Overall, the core idea behind USGBC is that it would eventually phase itself out—that sustainability would be integrated into building codes and standard practices. Carbon neutrality seemed far-fetched a decade ago, but we're already seeing Fortune 500 companies achieve it now.