According to Field Engineer Gianna Aguirre, succeeding in construction is all about balance. For most of her undergraduate degree, Gianna was working full time, as well as volunteering for organizations like Habitat for Humanity. More recently, while serving on the Sun Plaza Renovation project team for the Housing Authority of the City of El Paso (HACEP), Gianna has also been working on her master's in civil and environmental engineering. Her secret to juggling it all? "Coffee. Lots of coffee." She said this only half-jokingly. What's really set Gianna up for success is her ability to put first things first, making a point to carve out time for her family and for herself. Beyond her knack for time management, she brings a host of other skills and qualities that make her a great asset to Sundt's team in El Paso.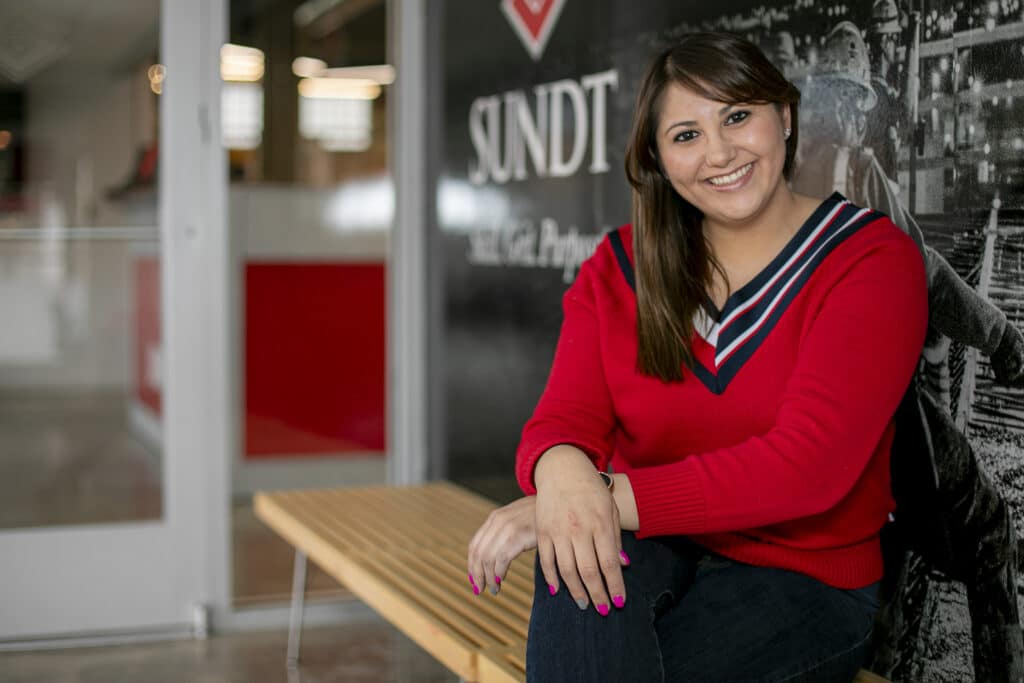 How did you get into construction? And what led you to Sundt?
Believe it or not, growing up I always wanted to be an engineer. My dad has been an engineer for more than 30 years. He taught me how people can build something from nothing, how things can transform from an idea on paper to a whole building.  In college, I was looking for an internship with a company that would allow me to grow as a person, to keep learning, and to apply what I was learning in school. I started with Sundt? in May 2018, and when I graduated, they offered me a position as an engineer. It's amazing how Sundt allows you to work while you're also going to school so you can apply everything you're learning, and they help you in this process.
What is your favorite thing about working in this industry?
Seeing the overall project once it's completed—and realizing all the time, effort, and dedication you put into it. And then seeing how that project improves the city surrounding it. Little by little, you see the construction taking place, and yes, there are traffic delays and other disruptions, but by the end it's creating benefits for everyone in the community. I was born and raised in El Paso, and it's been great to see the growth and progress this city has made just in my lifetime.
What's the biggest lesson you've learned thus far in your career?
Time management: you have to learn how to organize your time to finish everything you have to do. It's the most important thing in construction, and probably in any other career too.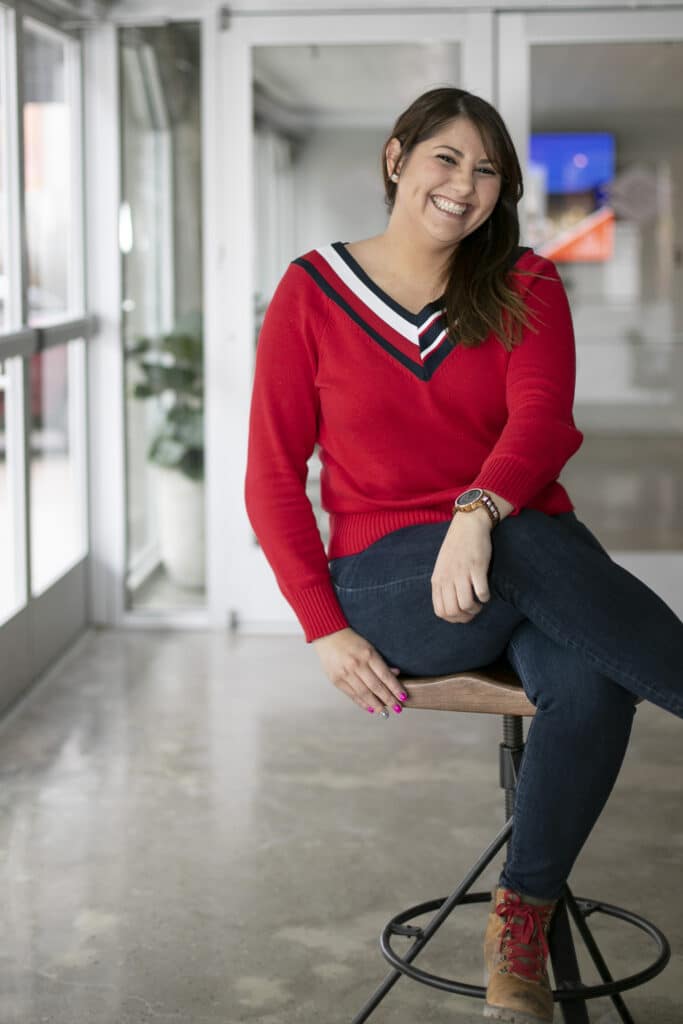 What does construction need more of? Less of?   
I know it's been said before, but we need more women. Also, more training. It's hard to find qualified people, so having more training and education available could make a huge difference. We need to move past the idea that construction is only for men. It's for everybody. Just like any other job, it's going to be challenging, but with enough hard work anybody can do it. My first year in college, I only knew of a couple other girls pursuing a career in civil engineering, but as time went on, I saw more and more. It's encouraging to see how things are changing.
What does success look like for you?
Completion of a project. Once you finish a project, you know that you've accomplished something real and that you've done a good thing. In general, I think success means building lasting relationships.
What challenges have you faced as a woman working in construction?
It's still a male-dominated industry in many ways. It's a challenge for women in that, every day, you have to prove to people around you that you have what it takes. A lot of people won't believe you have the capacity or the skills to do the job. So, I remind myself that I can do this, that I am strong enough to complete the tasks and resolve the issues of the project.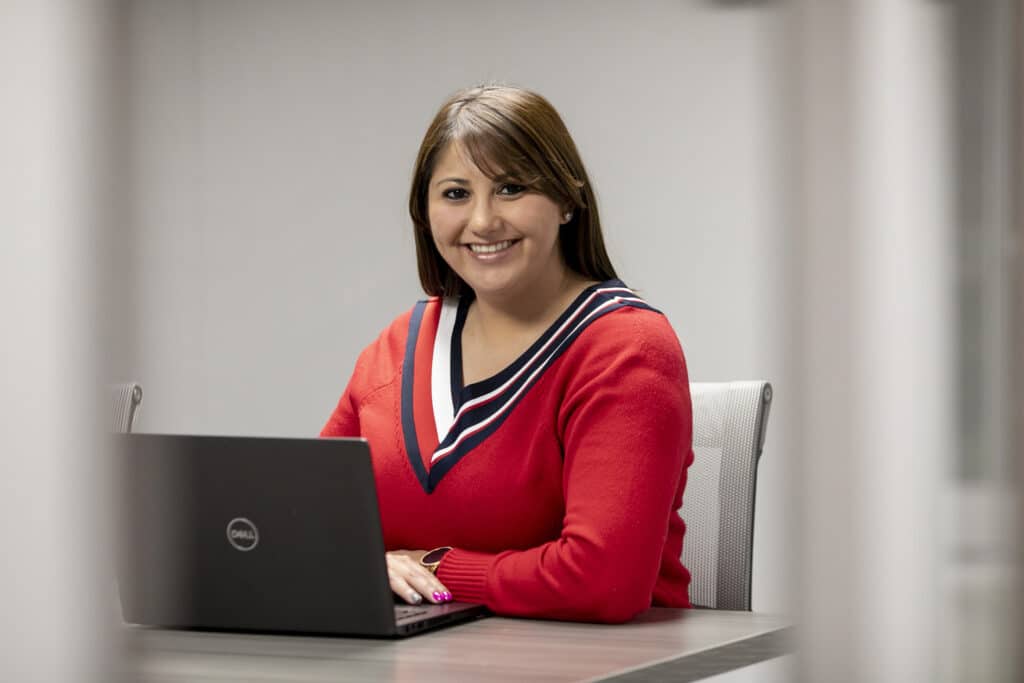 When this job gets difficult or things don't go as planned, how do you pick yourself back up?
Communication is key. My project team taught me there's nothing wrong with asking for help. If there's an issue on the project, we get together, we share ideas, we give our opinions, until we get to the right answer. I'm so lucky that I had a great team in which everyone was willing to teach and help others. Anytime I have an issue, either in my personal life, at school or at work, there are people in my life who can help me find a solution.
What motivates or inspires you?
I always keep in mind what my goals are. Right now, I'm working toward completing my master's degree in civil engineering as well as environmental and construction management certifications. I want to grow as a professional, to prepare and improve myself for the future, and working toward these goals has kept me focused and motivated.