FORT WORTH, Texas (February 12, 2020) – Jeff Eggleston has joined Sundt Construction's Dallas – Fort Worth office as business development manager.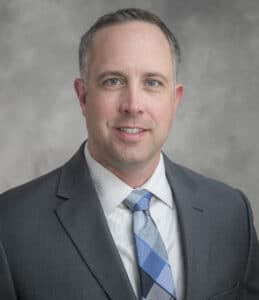 "Jeff is going to be an important asset to our team in North Texas," said Bob Aniol, Vice President and Dallas-Fort Worth Regional Director for Sundt's Building Group. "He brings diverse experience that will help us in building and maintaining relationships across the Metroplex."
Eggleston brings years of experience to his new position. In his previous roles as a business development representative, Eggleston developed and maintained relationships with clients, as well as strategic growth plans to align with company goals, managed proposal writing and led preconstruction meetings and interviews.
Prior to entering the construction industry, Eggleston served in the United States Army Infantry for three years. He earned two United States Army conduct medals, two certificates of achievement for community involvement and two achievement medals of merit.
Sundt has 50 years and nearly $3 billion of project work throughout Texas, with offices in Fort Worth, Irving, San Antonio and El Paso. The company recently completed the University of North Texas Biomedical Engineering Addition in Denton and is working on the Southeast Recreation Center in Arlington, Texas and the Denton County Administration Complex Phase III.
About Sundt
Sundt Construction, Inc. (www.sundt.com) is one of the country's largest and most respected general contractors. The 130-year-old firm specializes in building, transportation, industrial and concrete work and is owned entirely by its 2,000-plus employees. Sundt is distinguished by its diverse capabilities and experience, unique employee-ownership culture and depth of self-perform expertise in nine major trades. Half of Sundt's workforce is comprised of skilled craft professionals who, together with the company's administrative employees, enable Sundt to fulfill its mission to be the most skilled builder in America. Sundt has 11 offices throughout Texas, Arizona, California and Utah and is currently ranked the country's 54th largest construction company by ENR, the industry's principal trade magazine.
###
Media Contact:
Kimberley Hoidal
Sundt Construction, Inc.
520.750.4623 (office)
520.282.3018 (mobile)
kahoidal@sundt.com