SACRAMENTO, Calif. (November 1, 2019) – Sundt Construction, Inc. (www.sundt.com) has added four to its Building Group, Northern California Region. Abbey Burke, Patrick Beckman, Yanting Wang, and Julie Deschenes join the Sacramento office.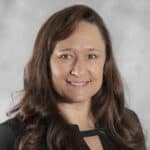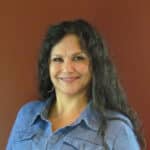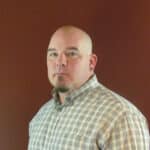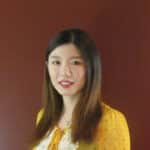 "Abbey, Patrick, Yanting, and Julie all bring unique skillsets to our team," said Jim Larrieu, Vice President and Northern California Regional Director for Sundt's Building Group. "We're excited to have each of them join project teams in our Northern California region and share their passion for construction."
Burke will join The Ridge at Paradise Valley Estates project team in Fairfield as a project engineer. She has over 15 years of experience as a property claims adjuster and over five years as a construction estimator.
Beckman joins the Modern-Sundt team on the Oroville Hospital Expansion project as a project safety manager. He brings over 15 years of experience in various safety management positions. Beckman holds many certifications including OSHA 500 Trainer and CHST Board-Certified Safety Professional.
With over 20 years of experience in commercial construction services, Deschenes joins the Sacramento office as a project administrator. She has extensive knowledge in contracts, change orders, RFIs, purchase orders, and project closeouts.
Wang joins the Sacramento team as a project engineer. After completing her bachelor's degree in civil engineering from the University of Minnesota, she continued her education at Columbia University earning her master's in civil engineering with an emphasis in structural engineering. She is a registered professional engineer in California and is a LEED® Green Associate.
Sundt has over 70 years of diverse project experience throughout the state of California. The company has offices in Sacramento, Irvine, and San Diego. Sundt recently completed the Ernest E. Tschannen Science Complex at Sacramento State, and is currently building the Hornet Commons student housing complex adjacent to the Sacramento State campus. In the Bay Area, the company is near completion on the Hilton Garden Inn in Sunnyvale and is working on two senior living properties for Avesta in Dublin and Novato and building the new Shasta County Courthouse in Redding.
About Sundt
Sundt Construction, Inc. (www.sundt.com) is one of the country's largest and most respected general contractors. The 129-year-old firm specializes in building, transportation, industrial and concrete work and is owned entirely by its 2,000-plus employees. Sundt is distinguished by its diverse capabilities and experience, unique employee-ownership culture and depth of self-perform expertise in nine major trades. Half of Sundt's workforce is comprised of skilled craft professionals who, together with the company's administrative employees, enable Sundt to fulfill its mission to be the most skilled builder in America. Sundt has 11 offices throughout California, Arizona, Texas and Utah and is currently ranked the country's 54th largest construction company by ENR, the industry's principal trade magazine.
###
Media Contact:
Kimberley Hoidal
Sundt Construction, Inc.
520.750.4623 (office)
520.282.3018 (mobile)
kahoidal@sundt.com