IRVING, Texas (November 1, 2019) – Sundt Construction, Inc. recently hired Bruce Bacon as the preconstruction manager in its Transportation Group, Texas District.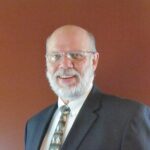 "Bruce brings an impressive skillset to our team," said Joe Dooley, Vice President and Texas Regional Director of Transportation. "We're looking forward to Bruce's contributions to the growth of our region and the development of our team."
After earning his bachelor's in construction management from Louisiana State University, Bacon began in the industry as an assistant superintendent and worked his way up to estimating manager. He brings over 30 years of experience in construction and has worked on many multi-million-dollar projects, totaling over $15 billion within the last ten years.
Sundt has 50 years of project work throughout Texas, with offices in Irving, Fort Worth, San Antonio and El Paso. The company is working on the Southeast Recreation Center in Arlington, Texas, the Denton County Administration Complex Phase III, as well as the State Highway 31 Relief Route improvements in Corsicana. Other Sundt projects include the award-winning reconstruction of Fort Worth's West 7th Street Bridge in 2014.
About Sundt
Sundt Construction, Inc. (www.sundt.com) is one of the country's largest and most respected general contractors. The 129-year-old firm specializes in transportation, industrial, building and concrete work and is owned entirely by its 2,000-plus employees. Sundt is distinguished by its diverse capabilities and experience, unique employee-ownership culture and depth of self-perform expertise in nine major trades. Half of Sundt's workforce is comprised of skilled craft professionals who, together with the company's administrative employees, enable Sundt to fulfill its mission to be the most skilled builder in America. Sundt has 11 offices throughout Arizona, California, Texas and Utah and is currently ranked the country's 54th largest construction company by ENR, the industry's principal trade magazine.
###
Media Contact:
Kimberley Hoidal
Sundt Construction, Inc.
520.750.4623 (office)
520.282.3018 (mobile)
kahoidal@sundt.com