IRVINE, Calif. (October 9, 2019) – Sundt Construction, Inc. has added Christopher Fairbanks to the company's Irvine office.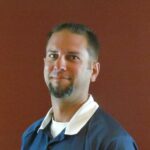 "Christopher brings an excellent skill set to our team," said Robert Stokes, Vice President and Irvine Regional Director for Sundt's Building Group. "He'll play a crucial role in the projects we're currently working on in the greater Los Angeles area."
Fairbanks joins the Irvine region as a project safety manager. He brings over eight years of experience and multiple certifications. Fairbanks has been the head of site safety on projects throughout California, Utah, Texas and Arizona. His experience extends to many different sectors including refineries, mines and government projects.
Sundt has over 70 years of project work throughout the state of California. The company recently completed the new Mathematics and Science building at Coast Community College District's Golden West College and is working on the new Science, Engineering and Math (SEM) building and Veterans Resource Center (VRC) at the Cypress College campus. Sundt has offices in Irvine, San Diego and Sacramento.
About Sundt
Sundt Construction, Inc. (www.sundt.com) is one of the country's largest and most respected general contractors. The 129-year-old firm specializes in building, transportation, industrial and concrete work and is owned entirely by its 2,000-plus employees. Sundt is distinguished by its diverse capabilities and experience, unique employee-ownership culture and depth of self-perform expertise in nine major trades. Half of Sundt's workforce is comprised of skilled craft professionals who, together with the company's administrative employees, enable Sundt to fulfill its mission to be the most skilled builder in America. Sundt has 11 offices throughout California, Arizona, Texas and Utah and is currently ranked the country's 54th largest construction company by ENR, the industry's principal trade magazine.
###
Media Contact:
Kimberley Hoidal
Sundt Construction, Inc.
520.750.4623 (office)
520.282.3018 (mobile)
kahoidal@sundt.com