We've reached the final day of National Construction Appreciation Week, a time to spotlight the men and women of our industry whose job it is to build America. The general public may take them for granted or see only orange cones and traffic delays when they look at a jobsite. But the true impact that construction professionals have, from the infrastructure they build to the jobs they create, is fundamental to our communities' quality of life.
In El Paso, Texas, Sundt is building multiple projects—both horizontal and vertical—that will shape the future of the city. These include Connect 54, a series of improvements to the US 54/I10/IH110/LP 375 highway interchange, and the Blue Flame Housing Renovation Project for the Housing Authority of El Paso (HACEP). This week, we caught up with some of the people behind these projects.
Employee-Owner Oscar Salais is a carpenter on Connect 54, where he is building bridges literally from the ground up. What has he worked on so far? "Everything. From setting the footings, to the columns, caps, girders, jacks, 4×6's, saddles, edge deck, foam, pre-cast panels, and now the paving on top," Oscar said, "and I enjoy all of it—the whole process."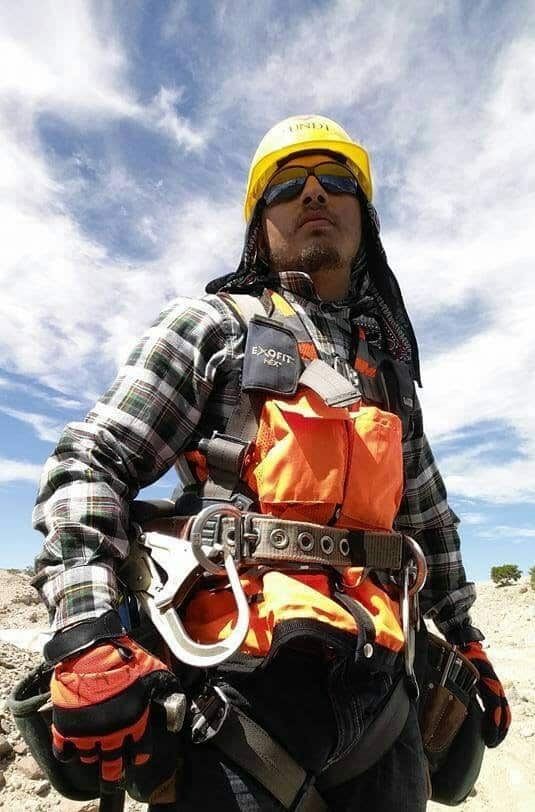 Working for Sundt has not only provided Oscar a job he enjoys, but it's given him an avenue where he can progress and improve himself as a professional. "Working for Sundt, you get to do new things or learn new things every day. The foremen support you and teach you things. And if you're open-minded and stay ready for the opportunities that come to you, you can really grow."
Downtown, just a couple miles west of the bridge deck Oscar and his team are about to pour, Sundt is renovating the iconic Blue Flame Building. Formerly a corporate office building for El Paso Natural Gas, the high-rise is being transformed into a mixed-use development that will feature affordable housing for elderly residents as well as new spaces for office and retail tenants.
"The challenge here is doing something new but also preserving the past," said Sundt field engineer Jennifer Peralta Carbajal, who is responsible for documentation and quality assurance on Blue Flame. Because the project's funding includes tax credits for historical building renovations, the team has several elements—from the marble walls of the elevator lobbies down to the curvature of certain handrails—that they must protect with great care during renovations.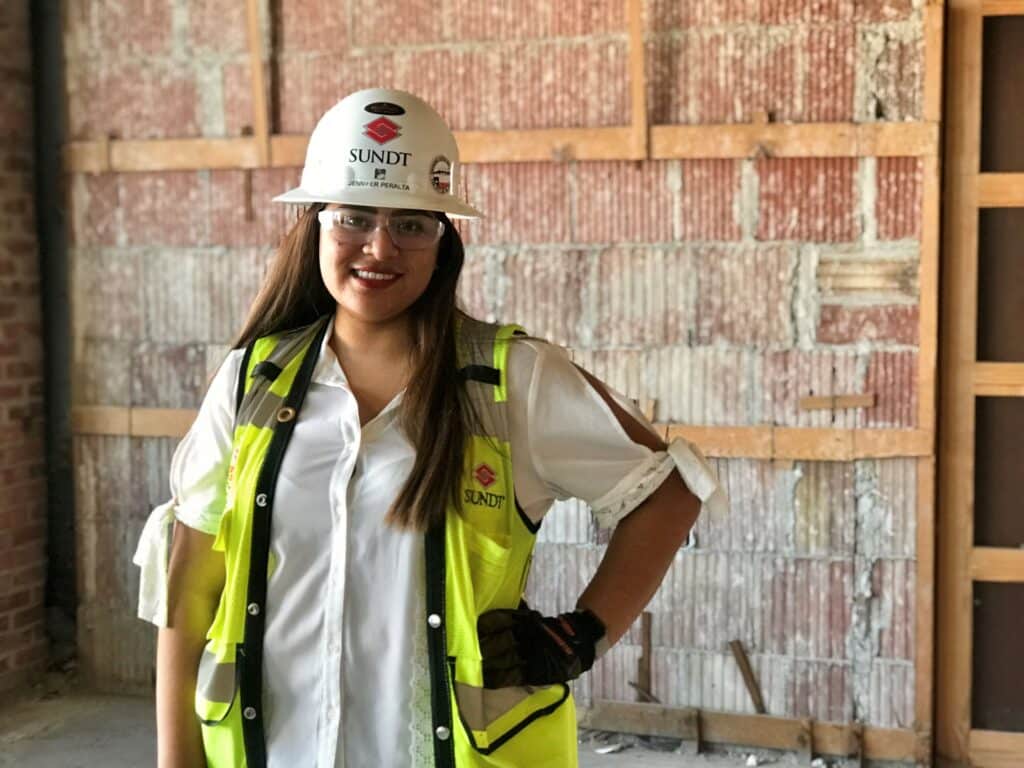 Having sifted through stacks of RFIs, ASIs, submittals and the like, Jennifer knows all 18 floors of this building like the back of her hand. She has also been in constant communication with surrounding businesses, ensuring that Sundt is a good neighbor. "Every detail matters, and everything needs to go per the plan," Jennifer said. "These new apartment units and tenant spaces are going to share history through the preserved walls and finishes. And overall, this will be an amazing place for people to live and work, and it's going to add value to the downtown area and this community."