Sundt Construction recently hired Danielle Intorf as Business Development Representative in its Transportation Group. In this week's blog, we caught up with Danielle to learn more about her as well as her new role.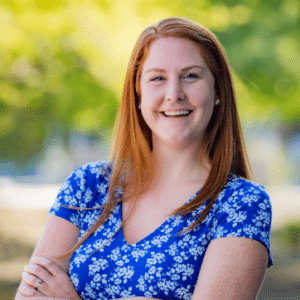 How long have you been in construction, and what drew you to this industry? Since I graduated from NAU in 2013, and before coming on with Sundt, I worked for another general contractor and then a large geotechnical engineering and consulting firm. I've always worked in a marketing role, internal and external, and I've always loved the business development side of construction as well. My new role with Sundt is the perfect bridge between those two areas.

What brought you to Sundt? I mean, Sundt did! I'd heard only good things about the company from several people I trust, and the role they offered me was the right fit. It gave me the opportunity to use both my business development skills and my marketing abilities to help win jobs on a more personal level. I love working in a client-facing capacity and putting myself in the client's shoes. I was also drawn to the charity aspect of what Sundt does through the Sundt Foundation. Overall, there were so many signs that this was the right fit.
What transportation projects or opportunities are you excited about? Broadway Curve here in Phoenix and SR 189 in Nogales would be really cool projects to win and get to build. I'm excited to not only be involved in those pursuits but to live that process—to take pursuits from SOQ to interview to final, and really understand the whole storyline. So yes, we have a lot of big projects in our future to get excited about.
What do you enjoy doing when you're not working? Well, I have a one-year-old, and she's pretty much my life. I really enjoy being a mom. My husband and I love to travel. I swam competitively in college, and I still enjoy doing that. I'm a foodie—I love visiting new restaurants, trying new things. Also, I'm from a big family, and we do a lot of stuff together. Lastly, I love event planning.
Is there a book, movie, or quote that inspires you? I've always liked the saying, "Your smile is your logo, your personality is your business card, and how you leave others feeling after an experience with you becomes your trademark." That's something I try to live by in my career. Also, I love the Avenger's movies. I can quote all of them. Every single word. Challenge me. I dare you.
I'm okay, thanks. I believe you.