Each year at Sundt, we're excited to bring on a new group of interns who are eager to gain firsthand experience in the construction industry. Our interns come from across the country and are placed on a project team in all of our groups and regions. Many of them go on to become full-time Sundt employee-owners after graduation. For this year's National Intern Day, we picked a few interns from the Southwest District of our Building Group to find out how their experience is going.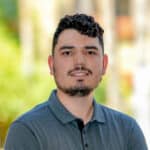 Abe (Project: Banner – University Medical Center Tucson)
"This will be my third internship. The team was ready to answer all my questions and help me as a young professional."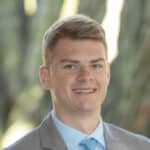 Erik (Canopy by Hilton Tempe)
"Last year, I interned with Sundt's Transportation group in the preconstruction unit. This year, working with the Building group, I learned all about what happens on the project after the precon phase. It was nice to see both sides of construction: behind the scenes, then on the job. I liked being able to work hands-on. Plus, getting exposure to two different types of construction was interesting. The team was helpful and willing to answer any questions I had."
At the close of their internship, the interns from our Building Group, Southwest District are given the opportunity to explore their creative side. Each intern is tasked with making a short, one-minute video that summarizes their experience as an intern. They are encouraged to be as creative as they want, with no boundaries. We spoke with a few interns about their experience making the video as well as their time with Sundt.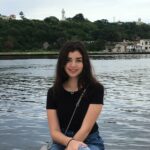 Andrea (University of Arizona Student Success District)
"This is my first internship. It has been an interesting journey and helped me grow as a young engineer. The team has been extremely supportive, and everyone has taught me a lot: how to process submittals, interact with the owner, and submit RFIs. We had so much fun making my video. It took a long time to edit, but everyone helped out."
See Andrea's video below.
If you're interested in learning more about an internship at Sundt, send an email to internships@sundt.com.