Longtime Sundt employee William (Bill) Allin passed away last month, leaving behind a legacy of service, hard work and humor. Bill worked for Sundt for over 37 years, including his first position as a timekeeper on our then-top-secret project in Los Alamos, New Mexico during WWII. Though given a draft deferment for his job, Bill willingly gave this up to volunteer for the U.S. Army Air Corps and graduated with his pilot wings in 1944.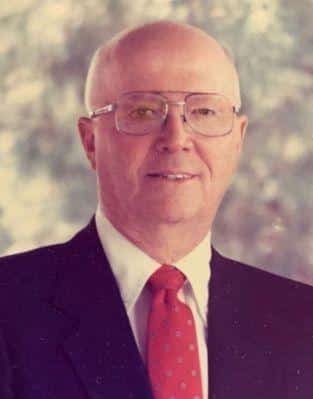 Following the war and his honorable discharge in 1946, Bill returned to work for Sundt in Tucson, where his career and family would continue to grow. He held positions ranging from accounting clerk to chief estimator to manager of the Tucson Building Division, (first) manager of building operations in Saudi Arabia from 1975-1977, and ultimately Secretary of Sundt Corp, the position from which he retired in 1983.
It was people like Bill who built Sundt's reputation into what it is today, not only in Arizona but nationally and internationally. Former Sundt CEO J. Doug Pruitt said, "Bill was an excellent leader during some very critical years. He was known as a great mentor of young people and really focused his energy on developing great builders." A family man who led by example, a veteran and die-hard Arizona Wildcats fan, Bill will be dearly missed by everyone he leaves behind.