SACRAMENTO, Calif. (June 26, 2019) – Sundt Construction, Inc. (www.sundt.com) has added four to its Building Group, California District. Sheldon Williams, Michael Garcia, Marshall Nash Jr., and Jason Wensley join the Sacramento office.
"Sheldon, Michael, Marshall and Jason bring an excellent skill set to our team," said Jim Larrieu, Vice President and Sacramento Regional Director for Sundt's Building Group. "The four will play a crucial role in the projects we are currently working on in Northern California."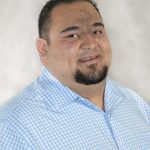 Williams joins the project team at The Ridge – Paradise Valley Estates as a project safety manager. Before moving to Sacramento, he worked as a project manager, estimator, and project controls at the San Diego Airport. Williams has experience with cost estimating, scope variance and trend analysis, financial analysis, and progress and performance measurement.
Garcia joins the Ernest E. Tschannen Science Complex building team as an MEP specialist. He will be working on multiple projects within the Sacramento area. Garcia brings years of experience as a mechanical specialist working on many Army, Navy, Marine, and Air Force bases within California.
Nash will join the Hilton Garden Inn project team in Sunnyvale, California as a field superintendent. He has 20 years of experience working as a superintendent and foreman on multiple construction sites. Nash holds certifications in both OSHA-10 and OSHA-30.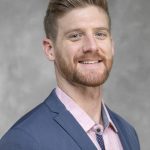 Wensley joins the team at the Avesta Senior Living project. He holds a bachelor's degree in civil engineering with a minor in engineering management, as well as a master's in international business from Durham University in the United Kingdom. Wensley has earned several certifications, including OSHA-30 and CISEC.
Sundt has over 70 years of diverse project experience throughout the state of California. The company has offices in Sacramento, Irvine, and San Diego. Sundt is currently building several projects in Northern California, including the Ernest E. Tschannen Science Complex at Sacramento State University and the Hornet Commons student housing complex adjacent to the campus. In the Bay Area, the company is building the Hilton Garden Inn in Sunnyvale and two senior living properties for Avesta in Dublin and Novato. Sundt is also building the new Shasta County Courthouse in Redding.
About Sundt
Sundt Construction, Inc. (www.sundt.com) is one of the country's largest and most respected general contractors. The 129-year-old firm specializes in building, transportation, industrial and concrete work and is owned entirely by its 2,000+ employees. Sundt is distinguished by its diverse capabilities and experience, unique employee-ownership culture and depth of self-perform expertise in eight major trades. Half of Sundt's workforce is comprised of skilled craft professionals who, together with the company's administrative employees, enable Sundt to fulfill its mission to be the most skilled builder in America. Sundt has 11 offices throughout California, Arizona, Texas and Utah and is currently ranked the country's 54th largest construction company by ENR, the industry's principal trade magazine.
###