Earlier this month, Sundt welcomed Ken Kubacki as its new Vice President and Regional Manager of the Transportation Group's Intermountain Region, including Utah and Colorado. He will oversee business development, preconstruction, operations and client management. For this week's blog, Ken took some time to share a bit about himself.
How long have you been in construction, and what drew you to this industry? For 28 years, starting in college. What drew me to construction then and what draws me now is that it's always changing; you're never working on the same thing. Every day, it's a new landscape and a new challenge. I also love the feeling you get when you finish a project, and you drive past it later and can say, "We built that."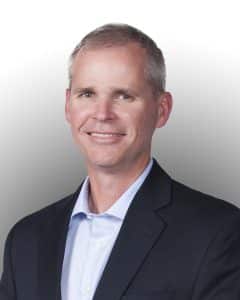 Is there a past project that stands out to you, one that you're especially proud of? There are several. I'd say the US 60 Superstition Freeway Widening project, which my former company did as a JV with Sundt. It exposed me to Design-Build, and it was a large project at $196 million. We were fortunate enough to be involved with that project—to be responsible for its success, and to be part of a really fun and talented team.
What brought you to Sundt? Relationships. Including the US 60 job, I had prior experience working alongside Sundt, and I knew a lot about the firm and its people. My dad was a Teamster laborer here at one point too. I grew up in Tempe seeing Sundt around, and I knew they were a long-time, established firm. Overall, the longer I worked in the industry, whether chasing work together or through the AGC, the more I got to know some key people here. So, when the opportunity came up for me to lead the Intermountain Region, everything just came together.
What projects and opportunities in your region are you excited about? We're excited for the opportunities that lie ahead in Utah's strong economic market. There are several UDOT bid-build and Design-Build projects that fit our strengths, along with US Army Corps of Engineers and Union Pacific Railroad projects. In Portland, Oregon there's the I-5 Rose Quarter CMGC project we're pursuing which would capitalize on our previous experience in the area. We're also looking forward to working with Sundt's Industrial Group on a large infrastructure joint venture in Salt Lake City. This is a great chance to show Utah and the surrounding areas that Sundt is establishing a foothold in the Intermountain Region.
What do you enjoy doing when you're not working? Being outdoors—skiing, snowboarding, hiking, camping, mountain biking. I've actually coached mountain biking for high school teams for the past couple years. Watching the kids grow and develop is special. And they'll kick your butt on the trails by the end of the season! You're not on the sidelines watching; you're out there riding with them. So, yeah, that's something that I've loved doing.
Is there a book, movie, or quote that inspires you? One quote that has stuck with me is, "Never tell people what to do, tell them what you want, and you will be surprised by their ingenuity," which is credited to General Patton. And I agree. You should let people come up with solutions on their own, while providing guidance and feedback. There are good ideas that come from the person who's on the end of the shovel. Providing everyone the opportunity to be involved allows the team to become the best it can be; you just have to listen.