Constructech Magazine's Women of the Year are an elite group of women who represent some of the industry's largest, most innovative companies. Among them is Sundt's own Cindy Van Marter, winner of the Heavy Equipment Operator Woman of the Year. We caught up with Cindy to discuss her career and recent award.
How long have you worked in construction, and how'd you get your start?
I operated heavy equipment for 26 years. When I started in the industry in 1983, there weren't many women in the field. My dad, who worked for Sundt, told me, "If you like working outside, you can make some good money," so I tried it and ended up loving it. I learned on the job—back then, they didn't have the level of special training they do now. Working under experienced equipment operators, I learned the tricks and how to make the machine work for me. I worked on several different projects throughout Arizona. When Sundt asked me to be a recruiter in 2006, they knew I had extensive knowledge from the field and that I was a good people-person. So, I gave it a shot. I took over craft recruiting for the Transportation Group in 2008, and I've been doing it ever since.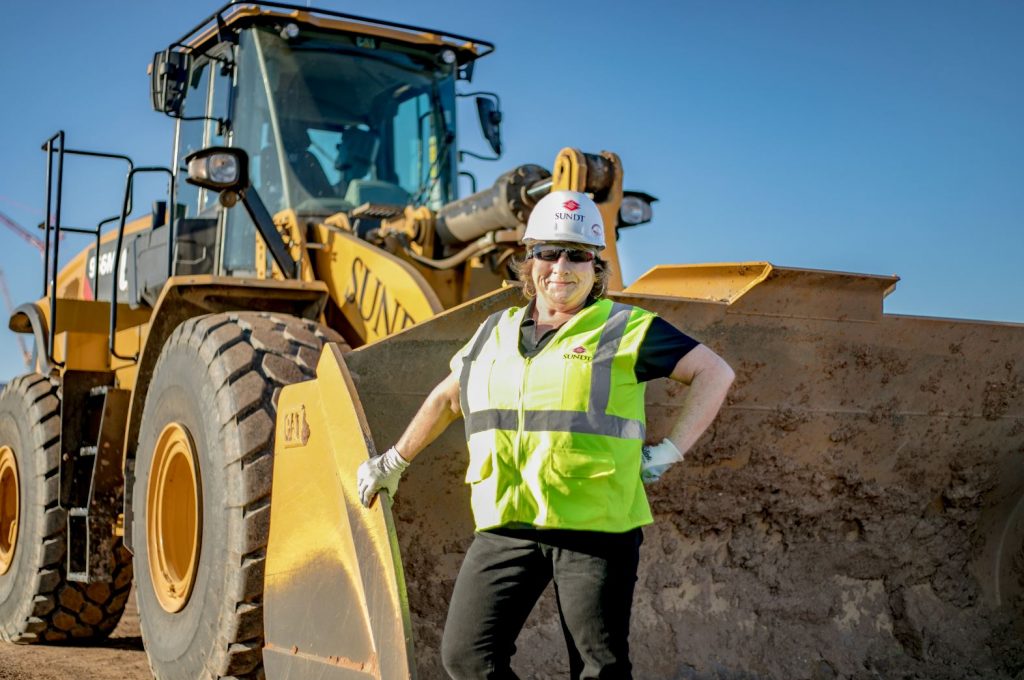 During your career as a heavy equipment operator, what was your favorite equipment to work on?
I was known for my skill as a production operator, using an excavator or loader to load trucks. I loved doing this; the work is fun and moves fast, and you have to use the right technique to load the trucks properly. But I also did a lot of underground work digging basements and trenches to lay pipe, grading, working on canals, dams, and crushers, and even drilling and blasting throughout the years. Working with Concrete, Industrial and Transportation, you name it. I've worked on most of the freeways in Phoenix in some capacity.
Were there any obstacles you had to overcome as a woman working in the field?
I've always been very competitive, so I was always trying harder to show the guys that, even as a woman, I could do my job just as well or better than some of the men. Things got more comfortable as time went by. I built some great friendships and had a lot of fun along the way. I have stories to last me a lifetime, and I miss it sometimes. Today, things are changing. There's a lot more acceptance of women working in this field. We have many more women working as welders, pipe fitters, truck drivers, etc. I'm trying to get more women interested in working as heavy equipment operators. The ones I have seen are very good, dependable and hard-working. They take pride in their work.
Who was your biggest mentor in this business, and what did they teach you?
Many people I've worked with here—Sundt is like my second family. But I would have to say my dad was always the one I looked up to. What he taught me still applies to this day: Never have the attitude that you know everything. You're always learning, and the world is always changing. I've told young people who go through our apprenticeship program: You're working alongside operators who have been doing this for 10, 15, 20 years, and you have to earn your way. Even if you're good, you have to be willing to learn from people who have been doing this a while.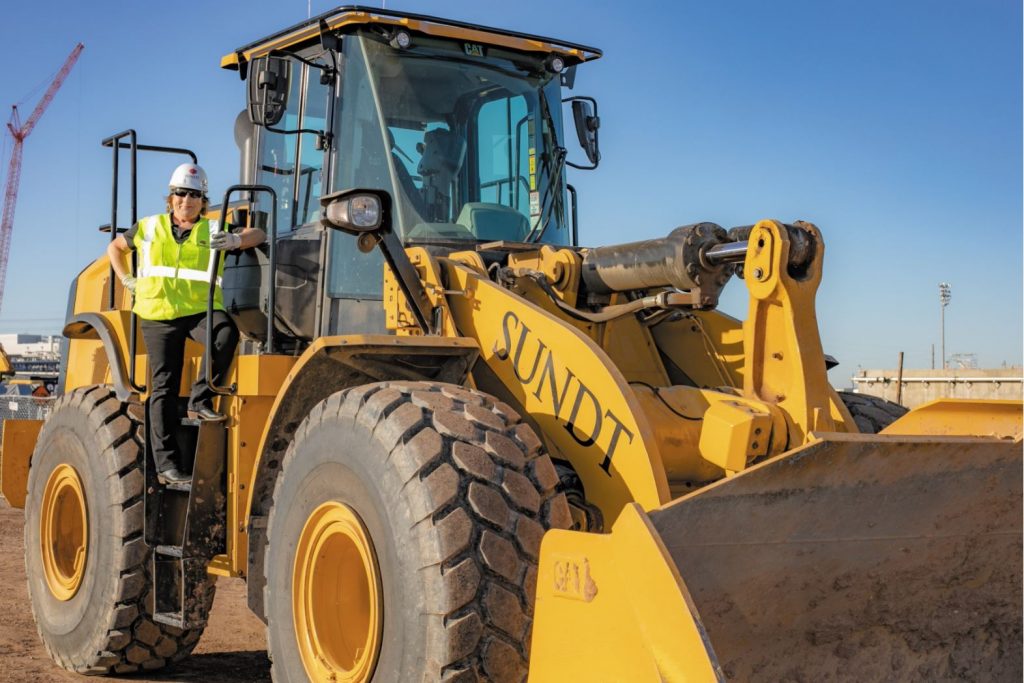 Now that you're later in your career and working on the administrative side, how has your role changed?
I'd say now I'm really helpful in making connections between the field and the office. I realize where breakdowns in communications are because I've been there and done that. I know the demands placed on people in the field, and I'm a little more flexible and better able to solve problems. Also, I've built up connections in the industry; I've earned people's trust. The longer you work in this business, the more you realize how small of a world construction is.
What does it mean to win this award?
I'm really humbled. Now that I look back on my career, and I look around the valley and all the projects I've worked on, it's really rewarding to have been a part of all this. I just loved building stuff. I talk to a lot of young people, and I say this is a great field to work in. The pay has gotten much better, and the demand for workers is here. There are so many ways you can use your mind and your skills, and you can have fun!