Project Engineer II Dinesh Allam has been selected as one of the top 20 under 40 construction professionals by Engineering News Record (ENR) Southwest. Dinesh leads efforts to automate preconstruction processes for Sundt's Concrete Division, and his work has resulted in substantial time savings and added value for the company. Starting as an intern with various design and construction firms on civil projects, he went on to earn a master's in construction engineering from Arizona State University. Dinesh joined Sundt in 2016 as an Estimator, and now as a Project Engineer he is developing cost management dashboards with the company's project management group. This week, Dinesh took some time amid his busy schedule to share about his recent award.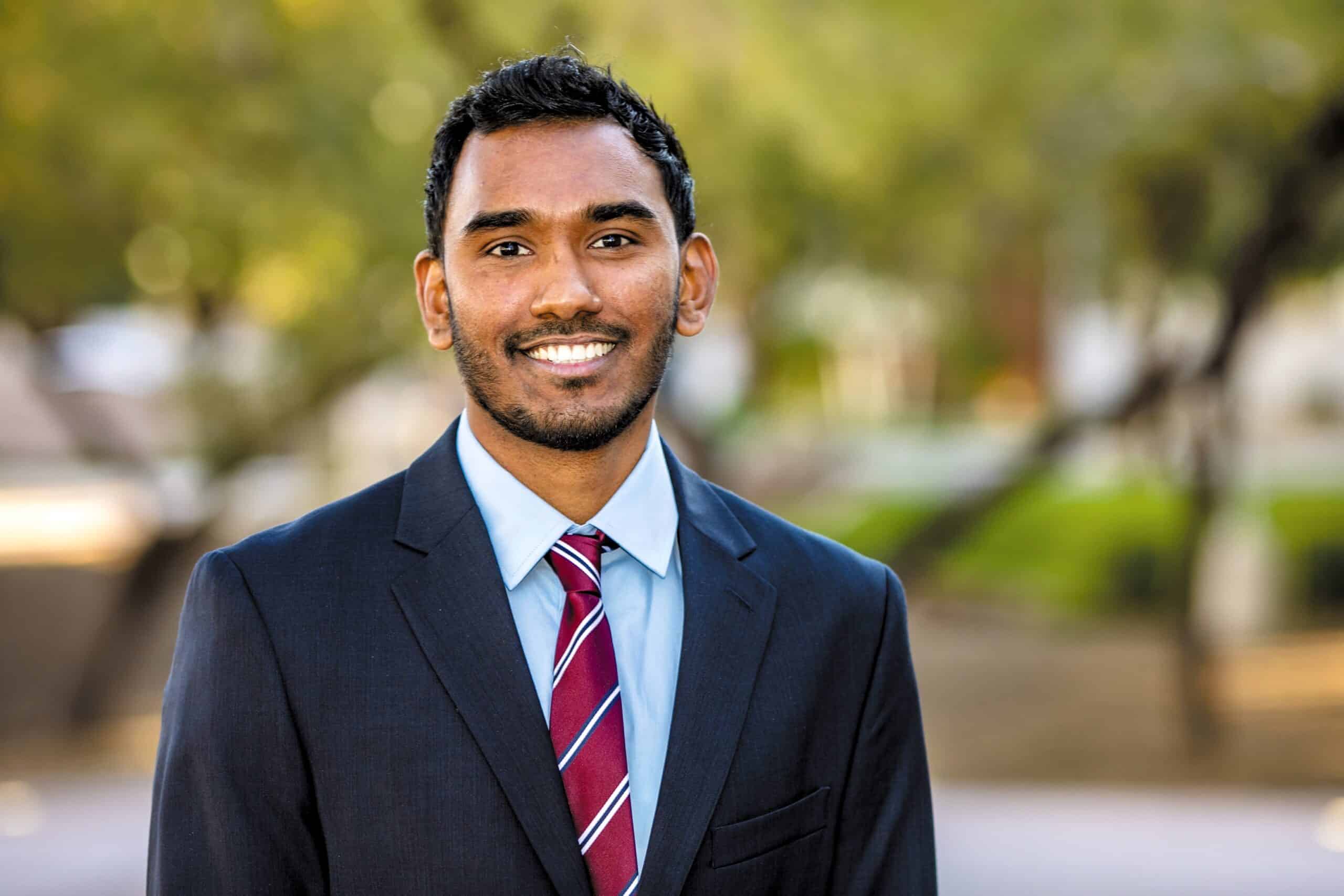 At 26, how does it feel to be the youngest (and the only twenty-something) selected in ENR Southwest's Top Young Professionals?
I just thought "Wow!" I expected there to be more [people in their 20s]! (Laughing). But it's a huge honor for me. When I heard the news, I knew I'd get some stick from everyone, like, "Oh, here comes that top-rated guy!" It's been nice though; at the different jobsites, people have been recognizing me. So yeah, it's been a good ride.
Your ENR profile describes you as an innovator. What's the most innovative thing you've done with Sundt? 
Innovation, for me, is more about our culture. But one specific thing I did was take apart 2-D take-offs and turn them into 3-D take-offs. This resulted in time savings across the board, which led to a big culture change in our division: how we hire, how we estimate, everything. I give credit to my group too because they adopted that. It's hard sometimes to change the way people do things. I was 23 when I joined Sundt and brought up this idea, and they said, "Do it." They trusted me, and that was a huge deal. Based on our survey, we were able to achieve 82% time savings across all major [precon] processes. And, from last year to this year, we have the same amount of people and twice the amount of revenue. That's something I really take pride in.
You come across as someone who is very driven and invested in this industry. What motivates you?
When I see inefficiencies, I see opportunities. If I can make a difference in my circle—within ACI (American Concrete Institute) for example, then it can impact the whole industry. And if we can drive that innovation from within Sundt, it benefits us but also everyone else too. That's one of our core values—industry and community service—and sometimes those commitments cost money and work hours. But Sundt realizes the benefits are real and gives me those opportunities, and for me that's also motivating.
So you're working on your MBA, guest lecturing at ASU, giving your time to different industry and community efforts—how do you keep everything balanced?
My number-one rule is that once I go home, I shut off my work phone. I also run every day, which helps me shed off all the stress. And I just do a bunch of active things like mountain biking. The other side is spending quality time with friends, having a social life.
Looking toward the future, what are some big-picture trends you see affecting the industry in the next few years? And where do you see yourself within that process? 
Everyone is trying to cut costs for construction services, and we see this trend happening in every market; people are trying to pay builders less and less. I think if we can pursue certain niche markets and establish ourselves as a leader, and perform really innovative and skilled work, we can differentiate ourselves and rise above that trend.