"People who are both highly capable and humble are great hires. Humble people share the credit for their successes and emphasize teamwork instead of drawing attention to themselves," said Dan Haag in his recent interview with the Phoenix Business Journal. Those who know Dan will agree: he is both a highly capable and humble leader. Even in the spotlight, he is quick to give credit to his team and the mentors in his past who helped him get to where he is today. This is a big part of why Dan won the Chief Human Resources Officer of the Year award last week at the Phoenix Business Journal's 2018 C-Suite Awards.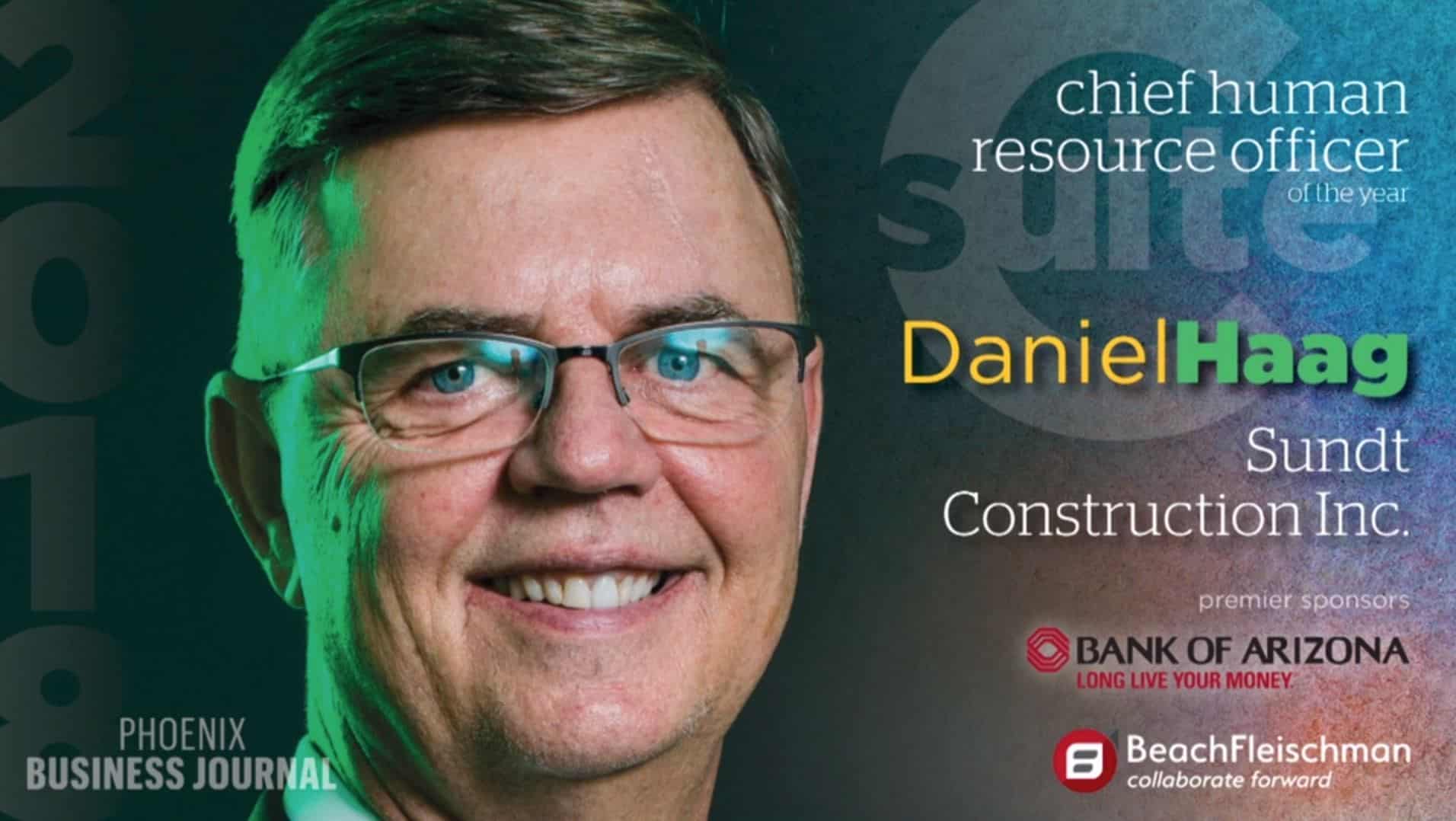 Currently in his fifth year as Senior Vice President and Chief Administrative Officer of Sundt Construction and his 40th year in his field, Dan knows a thing or two about helping individuals and organizations grow successfully. Dan has helped Sundt make huge strides in its mission to be the most skilled builder in America. Since his start here in 2010, the company has doubled in size, and still nearly 20 percent of our workforce has been with the company for at least 10 years. Sundt is consistently ranked one of the best places to work across our offices throughout the Southwest. All of this is a testament to our company's culture, which Dan and his team have worked hard to facilitate. By investing in the right people, especially our highly skilled craft workforce, Dan has contributed to huge wins for our clients and employee-owners.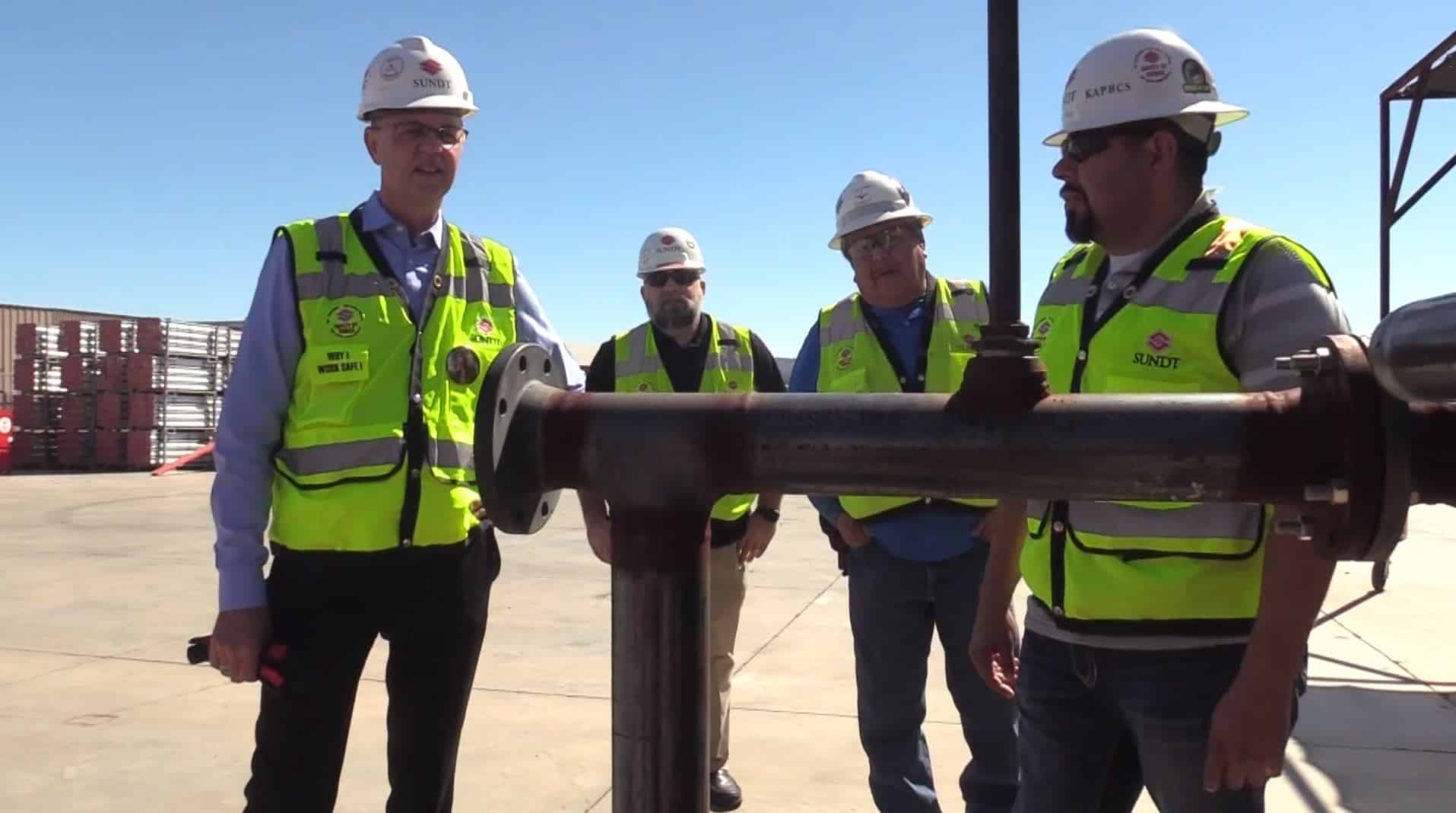 What makes Dan deserving of this award, however, isn't just his singular work as CAO. It's that he realizes the bigger impact of his profession, and he plays several roles in the industry and community. Dan works with schools, businesses, government, and nonprofits to help people become career-ready and career-literate. He's leading a countrywide effort alongside 30 of the largest contractors, the AGC, and NCCER to address the craft labor shortage (projected to reach 2 million+ vacancies by 2020). And Sundt is becoming a national model for workforce development in its partnership with Central Arizona College, in which Dan has been instrumental. On top of that, Dan is a board member and former executive director of the Sundt Foundation, and he has continued Sundt's legacy of giving back to the community.
Reflecting on his win and the things he's learned over the course of his career, Dan said, "The best word that I can think of, in looking back, is that I've been very blessed." Dan has paid his blessings forward in his tenure with Sundt, and many people have been impacted by his leadership. Congratulations, Dan!