It was a fall morning on the calendar last month, but outside it felt like the dead of summer. Sundt employee-owners walked from their field office and joined the crowd beneath a white-canopied event tent, dwarfed by neighboring high-rises and tower cranes. Guests started taking off their suit jackets, picking up the SWAG pocket fans, and hydrating as if a coach somewhere had called a timeout. Even with the heat, however, there was a feeling of anticipation that couldn't be sapped. It was time to celebrate.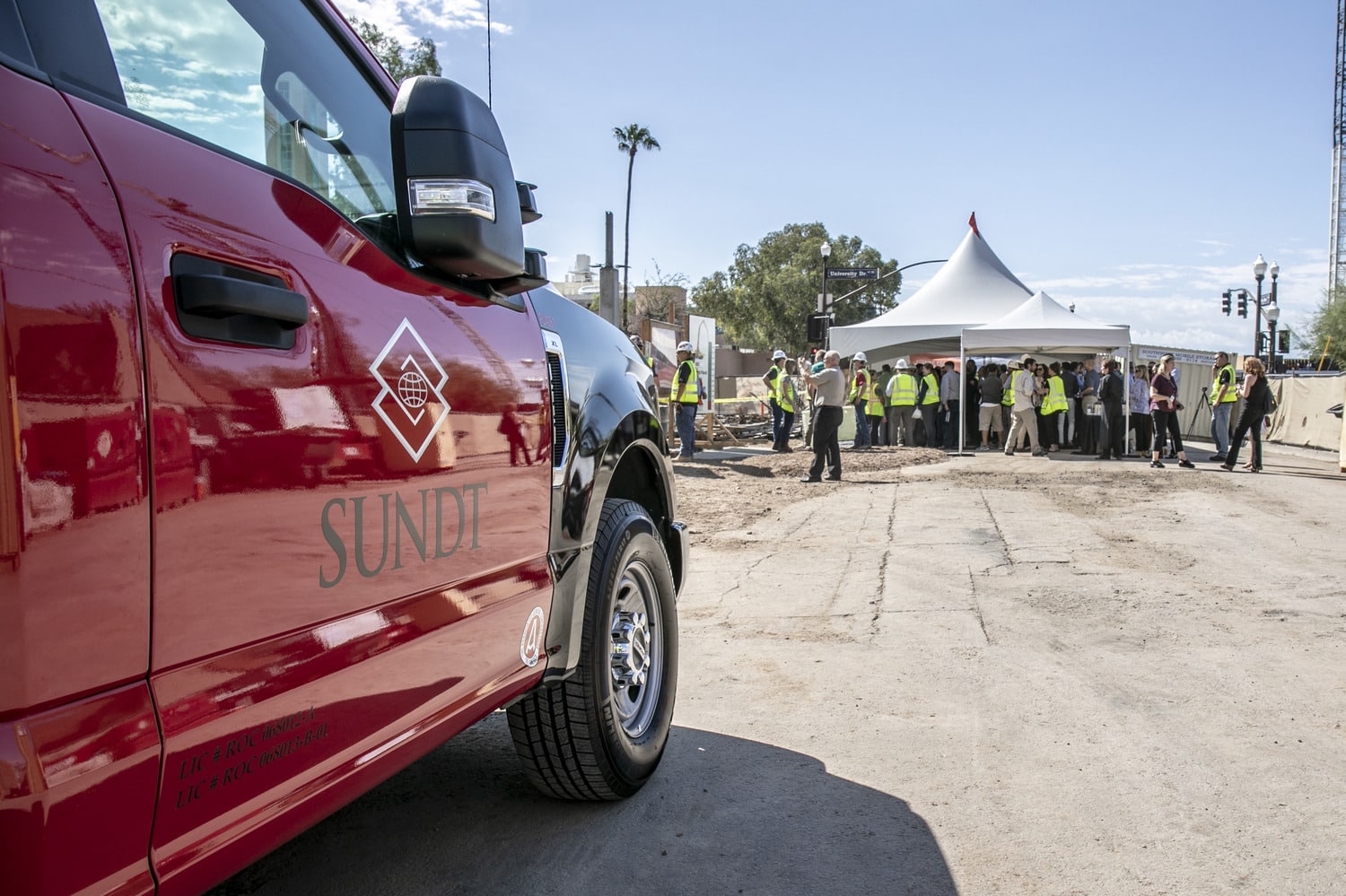 Carlos J. Rodriguez Sr., CEO of Driftwood Acquisitions & Development (DAD), kicked off the festivities with a dad joke; he praised his son and COO Carlos Jr. for treating this project as his baby, so in business terms "[Carlos Sr. is] a grandfather now." Family humor aside, it was clear that this project means a great deal to many stakeholders, especially the city of Tempe, and it will take a village to complete something this size on such a tight lot and timeline.
The 14-story, 198-room boutique hotel is scheduled to open January 2020. It will feature various amenities, including a café, gym, over 3,000 square feet of meeting space, and a rooftop pool with a terrace bar, cabanas and a fire pit. As part of the Canopy by Hilton lifestyle brand, the new hotel will focus on local design, food and drink, and culture. "Everything about this is going to scream Tempe," said Gary Steffen, Global Head of Canopy by Hilton. Steffen also noted the "breakneck speed" of Sundt's progress, among other speakers who pointed out the irony of holding a groundbreaking ceremony with the first floor of concrete columns already in place.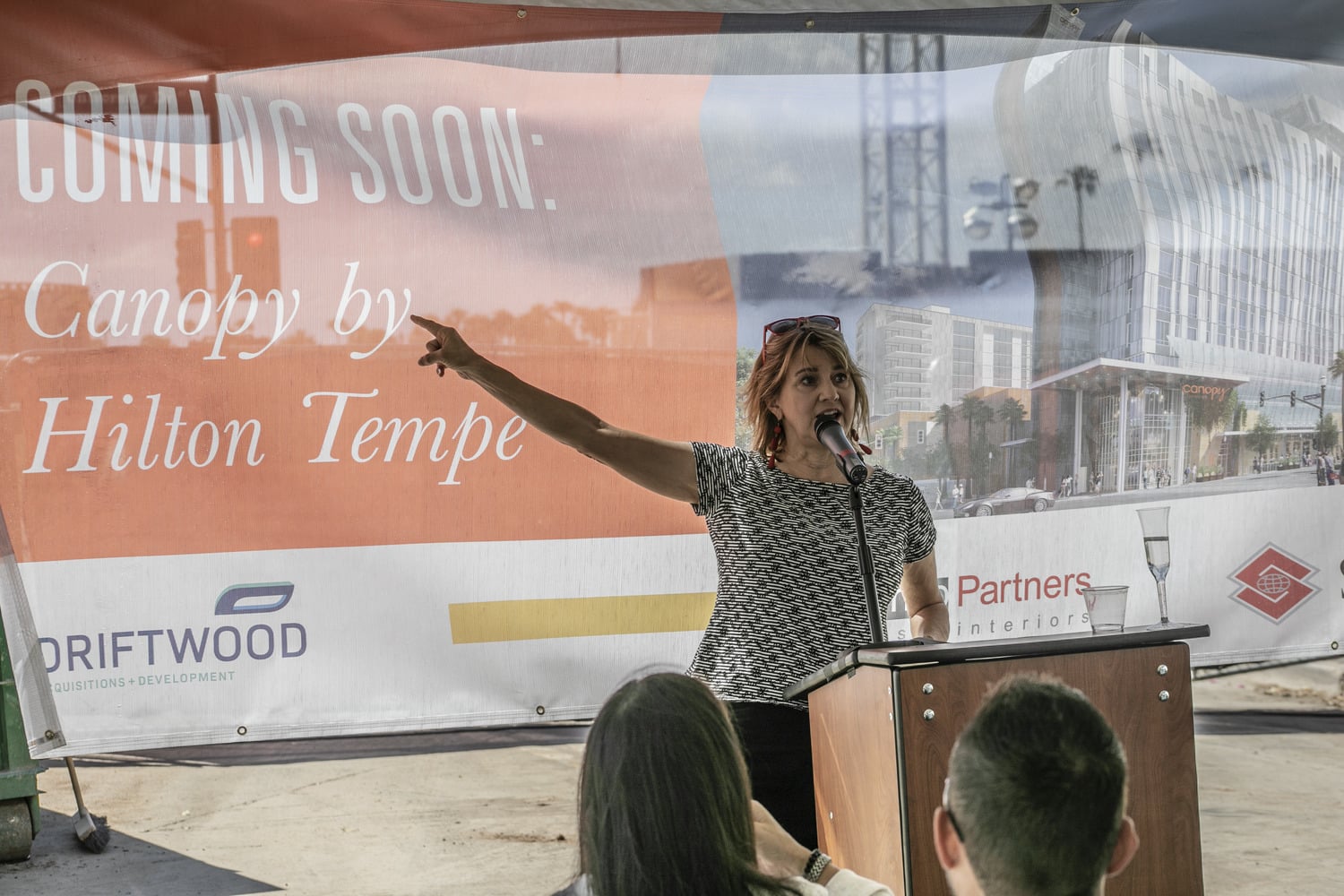 Sundt Senior Project Manager Jim Drago, among the "vested" crowd in the back wearing their PPE, said, "The most challenging part is it's an extremely small site—less than a half-acre, including our entire laydown area—to build a 14-story building. And it's less than 100 feet from the high-rise apartments we just finished. It's all about logistics." Sundt's Building Group, Southwest District recently finished the Union Tempe mixed-use project in June, just in time for move-in of its current 500 residents who include ASU students and faculty, young professionals and families.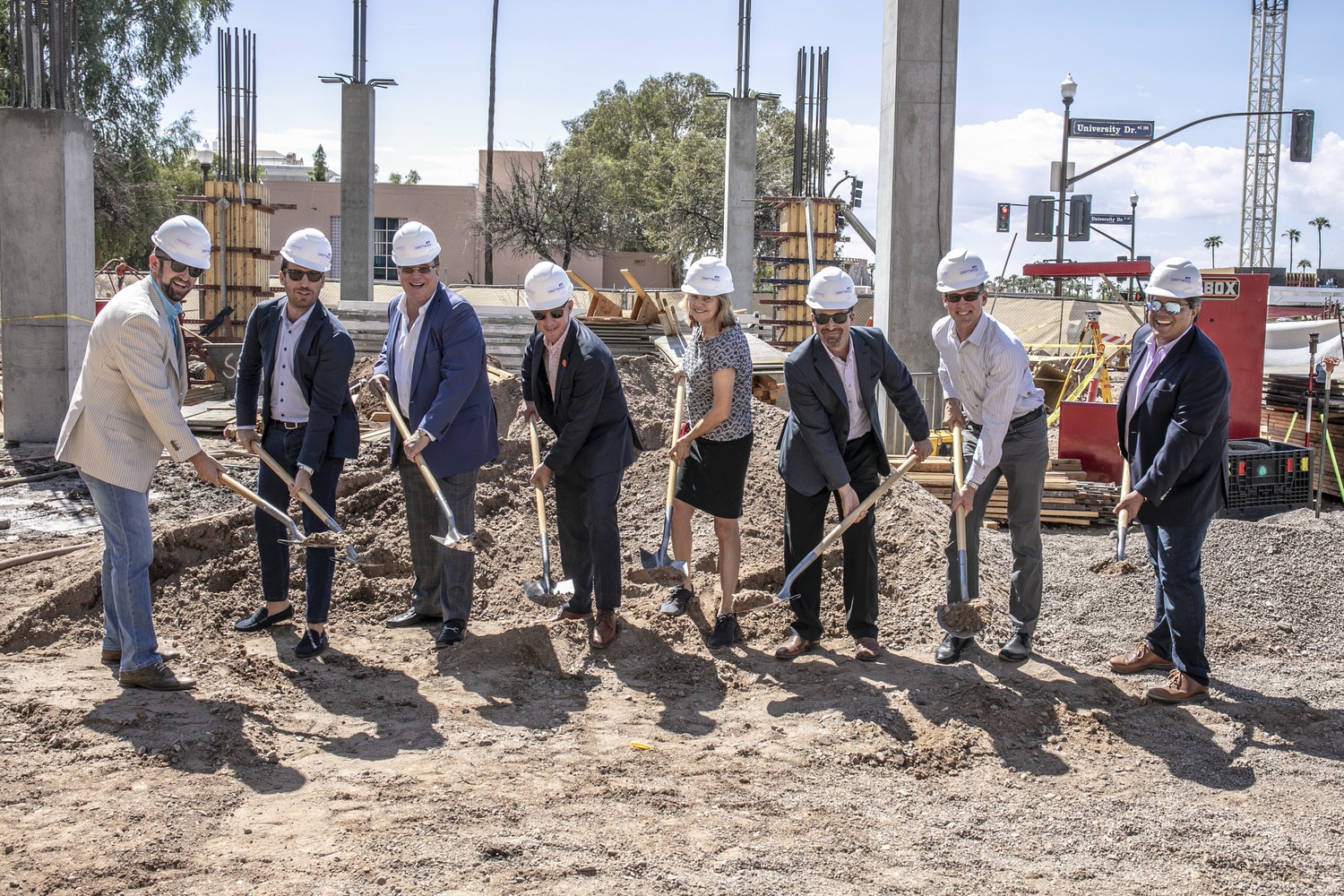 Several things stand out about this project, from both a development and a construction standpoint. "It's unique to have finished Union Tempe for one client and then transform right into the next project, a similar one but for a different client on the same piece of land," Jim said. Both he and Project Superintendent Justin Gillies pointed out that having the same team on Canopy is a unique advantage. "It's great to be able to leverage our shared learning experience," Justin said. "And we're going to need that to meet our goal of completing a floor a week."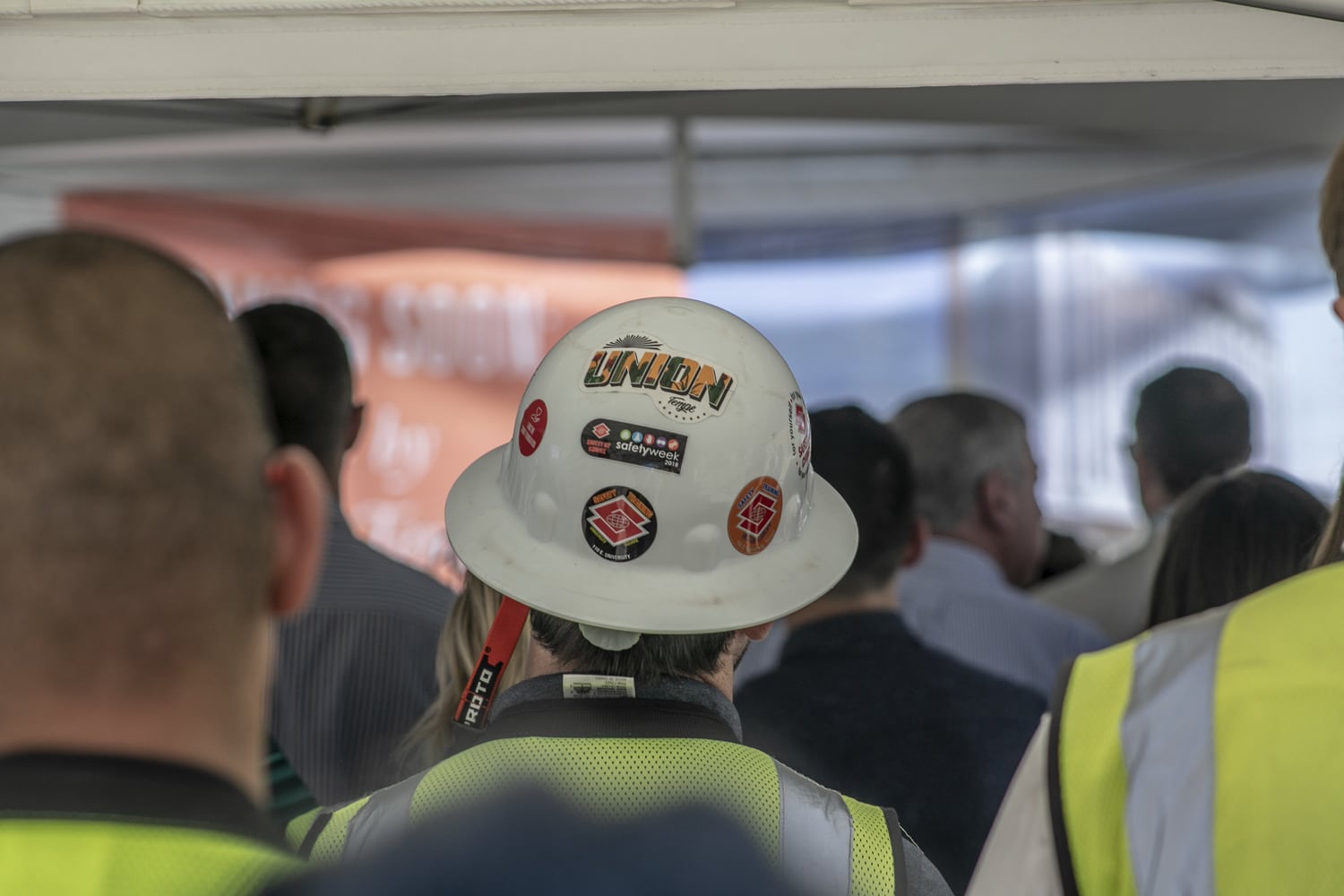 While the Building Group, Southwest District looks to put Sundt's signature on yet another piece of Tempe's rising skyline, fellow employee-owners in Texas are doing the same on the Canopy by Hilton San Antonio. As we expand our presence in the hospitality and entertainment market, Sundt continues to deliver for our clients and for the communities where we work and live.