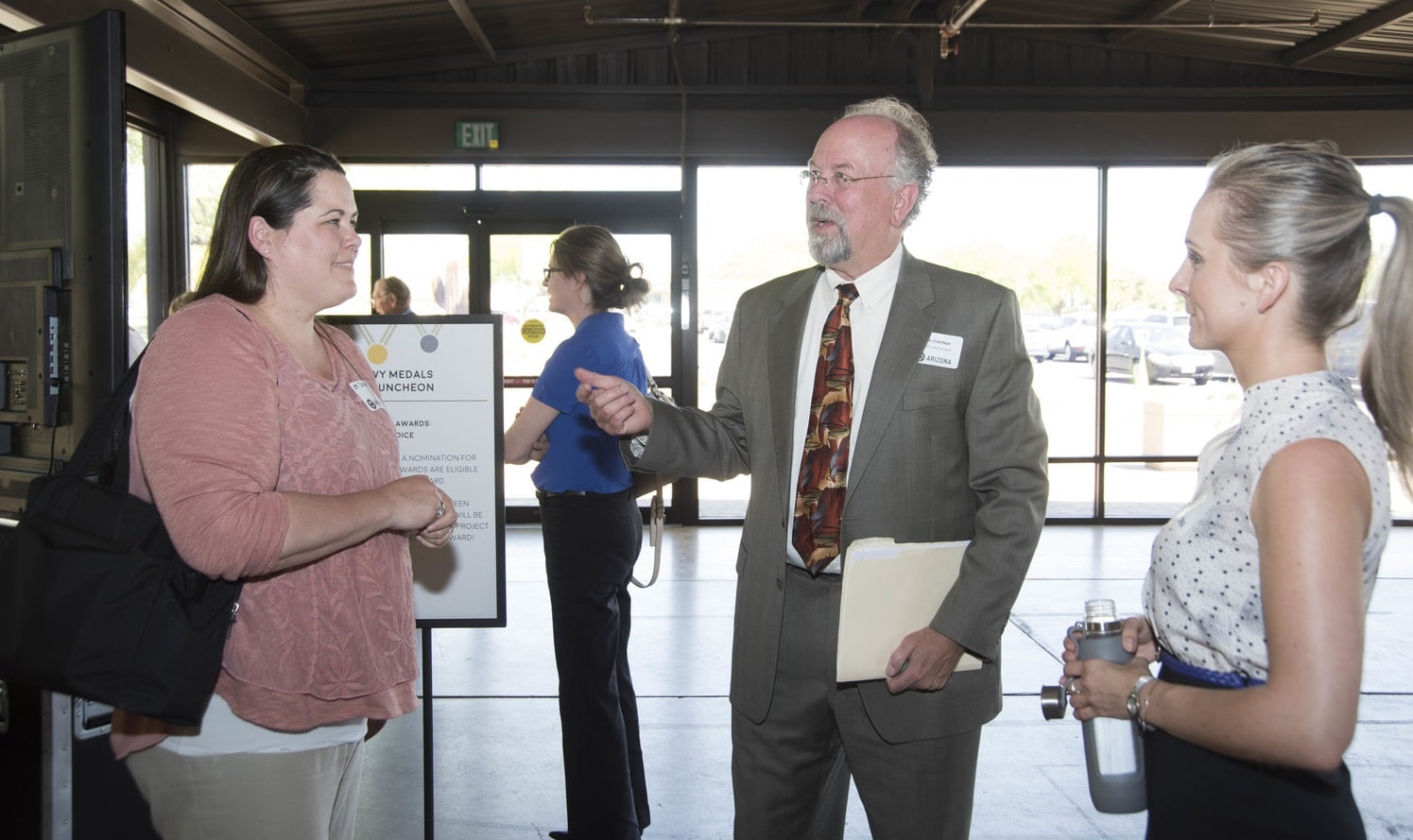 Sundt Preconstruction Project Manager Dan Osterman has been named to the Environmental Leader 75 (EL75) list by Environmentalleader.com, a source of news and best practices for commercial and industrial environmental professionals.
The EL 75 is a list of the top 75 executives in each business vertical (environmental and energy) as selected by the editorial and management team at Business Sector Media, based on applications supplied by the individual, a peer, co-worker, manager, vendor or customer. The program received so many nominations that it expanded from 50 to 75 recipients this year.
Dan, a LEEP AP® Building Design + Construction, became the first LEED AP at Sundt in October 2002. He was instrumental in getting the first 50 Sundt employee-owners started on their journey to becoming LEED APs, and in getting Sundt to join the USGBC as a national member; Sundt is a Silver Member.
"It is an honor to receive this award and be recognized as part of a group with other leaders who have been instrumental in initiating and keeping the sustainability fires going in their organizations," Dan said.
He was a founding member of the Arizona Chapter of USGBC and its second Chairman. As a member of the USGBC Minnesota Chapter, he served as Membership/Sponsorship Chairman, Board Member, Treasurer and Heartland Regional Council Representative. His most recent positions include Board Member and Chairman of the Sonoran (Southern) Branch of the Arizona Chapter.
Dan began his involvement in Green Building in 2001 as a member of the Scottsdale Green Building Committee. One of his signature projects was the Great River Energy headquarters in Minnesota, a LEED Platinum® project.
EL75 recipients will be honored at the Environmental Leader and Energy Manager Conference in Denver from May 15-17.