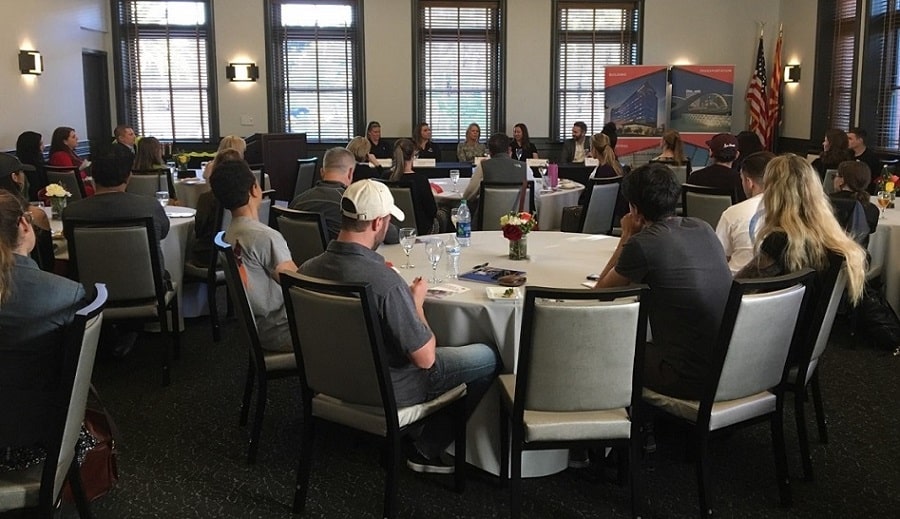 We have a longstanding, valued partnership with Arizona State University. Along with our current work modernizing Sun Devil Stadium, we have performed numerous projects that are improving the campus experience.
Our "Sundt Devils" discussion series, which kicked off last week, is taking the commitment directly to ASU construction management and engineering students.
The first event on the Tempe campus focused on women in construction. Our employee-owners on the panel were experts, including Senior Vice President and Building Group Manager Teri Jones, Senior Vice President and Southwest Building Group Manager Ryan Abbott, Project Executive Chandra Reilly, Project Manager Janene Thomas and Project Engineer Ashleigh Eubank.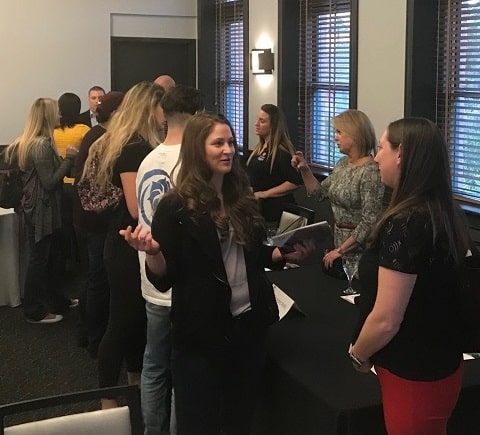 "This event really engaged the students in our Construction Management program," said Kristen Parrish, Assistant Professor at ASU's School of Sustainable Engineering and the Built Environment. "Multiple students approached me following the event to say they had learned something and were even more excited to pursue their own construction careers."
Attendee questions included what advice the panelists would offer a woman entering the industry and how job seekers could stand out from the crowd. While the audience was mostly female, several male students came to learn more about the topic. After the panel discussion, attendees stayed around to network with their peers and our team.
"It's exciting that our first Sundt Devils event was well received by the attendees and great conversation was sparked," said Sundt Talent Acquisition Specialist Sarah Clapper. "I attribute the majority of our success to our five panelists. They took time out of their busy schedules to chat and network with the crowd. At the end of the event, I received positive feedback and excitement toward the next Sundt Devils event."
Future Sundt Devils events will focus on other industry topics and trends. ASU students and faculty should follow us on Facebook, Twitter and LinkedIn for information as subjects and dates are announced. Students from any college or university can visit our website to learn more about internship and career opportunities.