IRVING, Texas (Nov. 9, 2017) – Sundt Construction, Inc. (www.sundt.com) recently added Senior Estimator Rick Howard to its Transportation Group's Irving office.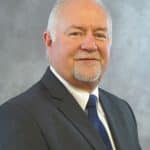 Howard has 12 years of experience in the transportation sector. Before that, he spent 26 years in the telecommunications market as part of a design team.
Howard will play an integral role as Sundt expands its footprint in North Texas. His experience includes work at a number of Texas construction companies. He has served as the senior estimator on a variety of highway, municipal and private development projects ranging in size from $1 million to $120 million. Howard provided concrete paving estimates for two of his previous employer's largest project wins in 2017: Interstate 45 in Walker County and US 281 in San Antonio. The combined concrete paving value on those projects was approximately $54 million.
About Sundt
Sundt Construction, Inc. (www.sundt.com) is one of the country's largest and most respected general contractors. The 127-year-old firm specializes in transportation, industrial and building work and is known for its commitment to quality and innovative approach to construction services. Sundt has 11 offices throughout California, Arizona, Texas and Utah and is 100 percent owned by its approximately 2,200 employees. The company is consistently ranked among the Best Places to Work by business publications in multiple cities and in 2016 it was named the nation's safest construction company by the Associated General Contractors of America for the second time in a decade – an honor no other contractor can claim. Sundt's charitable arm, the Sundt Foundation, recently crossed the $7.9 million mark in donations made to hundreds of nonprofit organizations across the country.
###