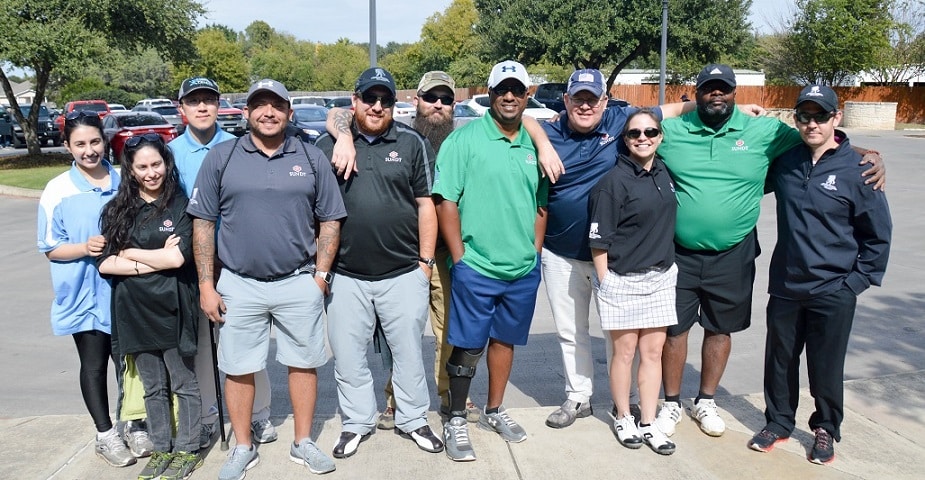 Sundt employee-owners and industry partners don't let a little rough weather get in the way of supporting a good cause.
A sold-out field of players braved cool weather and wind gusts of nearly 40 mph in San Antonio last month to play in our Mike Gaines golf event at the Silverhorn Golf Club of Texas. Included in the group were 15 Wounded Warriors who we hosted and presented with golf shirts.
The players and other sponsors combined to contribute $31,200 to support ALS research conducted by the Muscular Dystrophy Association. Our company and industry partners support the fight against ALS, also known as Lou Gehrig's disease, by holding five golf tournaments and a trap-shooting event at locations across the Southwest.
The events honor the memory of Mike Gaines, a longtime Sundt employee-owner who died in 2002 from ALS complications. The events, which started with a golf tournament in Tucson in 2001, have raised almost $2 million.