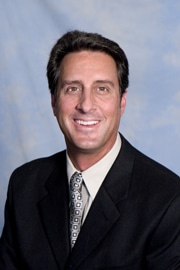 Bill works out of our San Diego office for the California Building Division. He has a diverse resume with experience across many markets, including hospitality, retail, multi-family, public works, office buildings, parking structures and technology centers, with values up to $120 million.
What interested you most about working for Sundt?
Its culture and the great reputation it has in the construction industry.
What does a Senior Project Superintendent do?
I look at a project from a 15,000-foot level, identifying all major obstacles to ensure our team and the project continue moving forward. I'm responsible for managing all field operations on the project, assigned in order to achieve a timely and profitable completion. I supervise Superintendents, Foremen and the field labor force, including laborers and craft workers.
Which project are you working on?
I'm working at Golden West College in Huntington Beach, California, where Sundt has been hired as a CM Multi-Prime to manage construction of a new math and science building.
What are your hobbies away from work?
I enjoy spending time with my family and friends. I like to stand-up paddleboard, kayak, ride my carveboard and bike, hike and listen to live music.
What's your favorite movie?
My favorite movie is the "The Godfather." It was an epic movie with a great director and all-star cast. I still have the VHS box set of the series. It's good to watch on a rainy day.