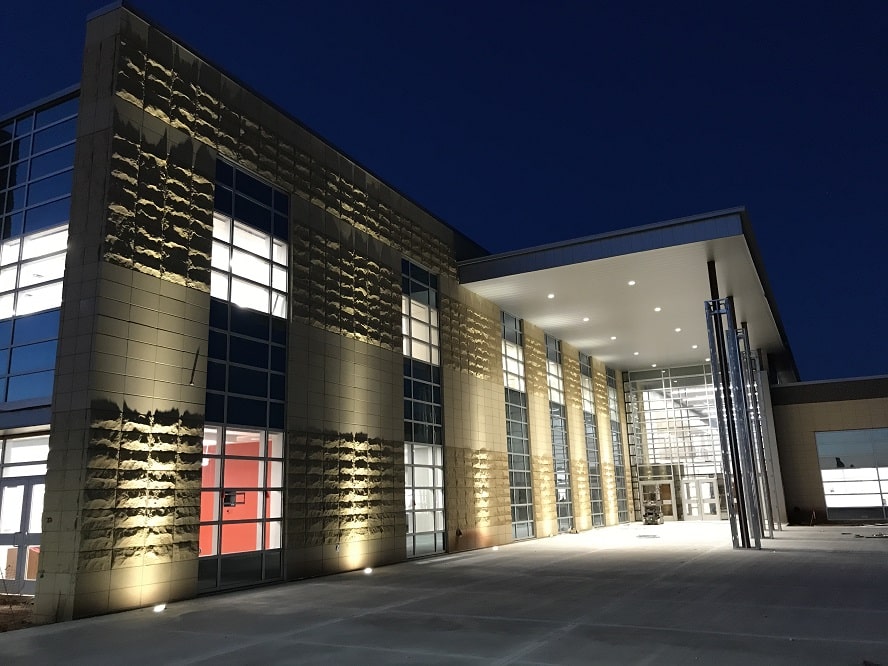 When officials cut the ribbon to open the Wichita Falls Independent School District's Career and Technical Education Center last month, it marked the end of nearly two years of challenges faced and successes gained by the Sundt joint-venture team.
The 123,000-square-foot facility houses programs that prepare high school students for college or careers by offering advanced skills, certification, college credits and the ability to explore their futures from the comfort of high school. The building opened in time for the new school year.
Our team's experience constructing similar facilities in San Antonio helped pave the way for a successful project. We previously improved Brackenridge, Burbank and Lanier high schools in the city by adding career and technical education (CTE) centers while the campuses were in use, just like Wichita Falls.
"(Project Engineer) Tyler Persyn and I worked together on the CTE centers in San Antonio," said Project Manager David Musch. "We have a great working relationship based on trust and respect. As a whole, our onsite team, including my Superintendent, Project Engineer, Field Superintendent and our local JV partner, Trinity Hughes, were invaluable to our success."
Owner savings on the $30 million project began during preconstruction.
"At GMP, we value-engineered $3 million out of the project and did not impact any of the programs slated for the Career Education Center," David said. "We also came up with an AV package redesign that gave the district an LED wall that will be the focal point in the main corridor of the building."
Wichita's notoriously fickle weather affected the tight schedule, made more difficult when the district adopted a school calendar that cut 10 days off the end of the construction schedule. The team lost two months because of extreme weather and rain delays at the beginning of the work in late 2015.
"We drilled all our piers for the foundation of the building off of crane mats and established a temporary lime-stabilized access road in order to get the foundation started," David said. "Our team worked seven days a week for 12-plus hours a day, plus night shifts for months, to overcome the challenges we faced."