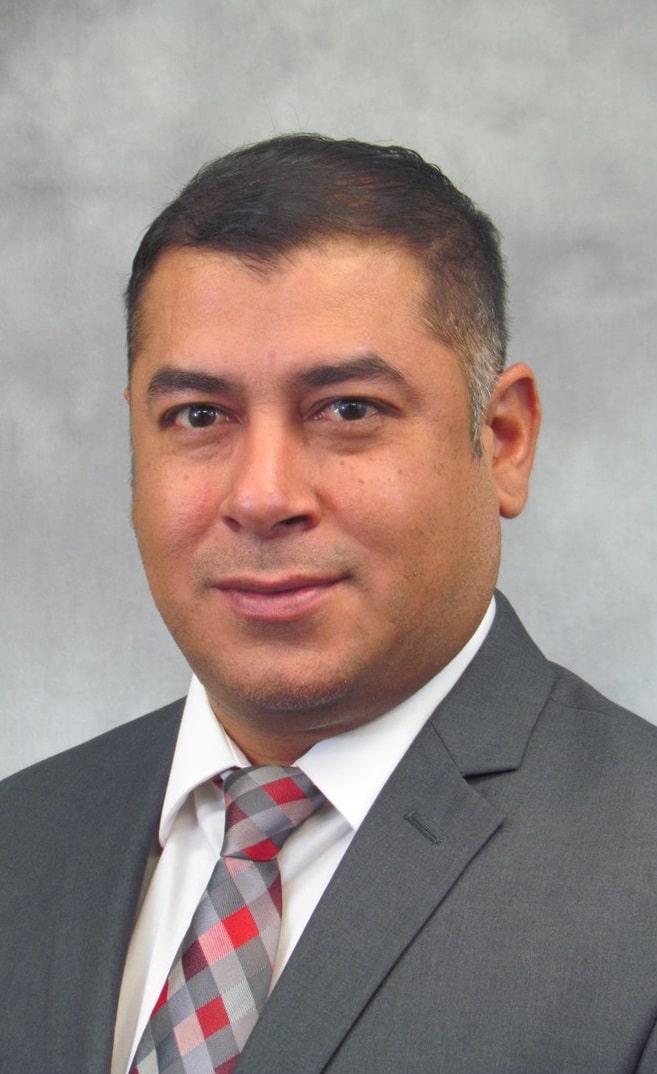 Sundt Lead Estimator Larry Diaz is a San Antonio local, growing up about 60 miles from the city in Karnes City. He works out of our office in the Alamo City reviewing project documentation to determine scope of work, constructability and associated cost of construction for building projects in Texas.
Larry has a bachelor's degree in industrial technology from the University of Texas A&M-Kingsville. He has a Masters in Public Administration from the University of Texas-San Antonio.
He has almost two decades of experience in the construction industry, all in the Texas market.
What made you want to work for Sundt?
Back in the late 1990s and early 2000s, my father worked for Sundt on an airport project in Austin, Texas and a highway project in Arizona. He always spoke fondly of the Sundt organization and its people. I have noticed that since establishing an office in San Antonio, Sundt has made substantial gains in establishing itself as a major player in the local market. An opportunity presented itself in San Antonio and I jumped on it.
What kind of skills does someone need to be an estimator?
Most important, an estimator needs math skills. Estimating by its nature is working with numbers. Estimating also requires organizational skills; the data extracted during the estimating process needs to be organized in a format that can be conveyed and analyzed. Time management is important. Often, there are bid dates associated with an estimate and/or you may be assigned to multiple projects simultaneously. It is during these times that an estimator must be proficient with his or her time. Though an estimator may be pressed for time, it is crucial to the success of a project that he or she is detail orientated to ensure accuracy. Failure to identify and capture costs could be detrimental to the success of a project. Effective communication is essential. Estimators are often required to communicate their findings with other stakeholders. Open dialogue and transparency are key to successful projects. Lastly, critical thinking skills and technical knowledge are important. Identifying means and methods can help an estimator better understand how a project can be efficiently constructed. Experienced estimators should be able to visualize the job as shown on the drawings and how they would be able to construct the project in the field, step-by-step, most efficiently.
You're a volunteer with Engineers Without Borders. What have you done as part of the organization?
I was part of the initial travel team that went to Papachacra, Bolivia to close out an existing project that provided safe and reliable drinking water for the people of the village. Our team conducted a needs assessment on communities throughout Bolivia. Based on our assessment, recommendations were made to our chapter and other chapters seeking new projects or communities to help. It's typically a five-year commitment to a community.
What do you like to do away from work?
I like to spend time with my sons and my family. My sons are in numerous sports and school activities so, as any parent knows, that keeps you on the go. We also like to go bike riding, fishing, camping, hiking and exploring new places in and around San Antonio. Once a year, we try to take a week-long vacation somewhere new.
Where are your favorite vacation spots?
To name just a few: Machu Picchu, Peru; Cozumel, Mexico; Puerto Rico; St. Croix; Destin, Florida; Santa Fe; New Orleans; Washington D.C. and the Grand Canyon. There are still so many more on my list that I look forward to visiting.