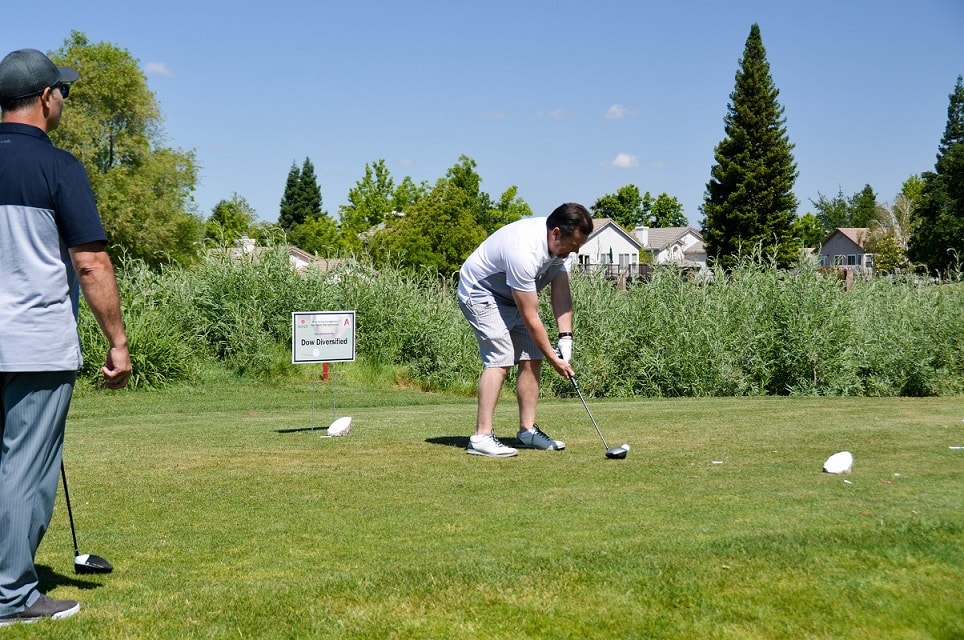 Sundt's commitment to raising research money and awareness about ALS continues Friday with our Mike Gaines golf tournament at the Riverwalk Golf Club in San Diego.
Our company and industry partners support the fight against ALS, also known as Lou Gehrig's Disease, by holding five golf tournaments and a trap-shooting event at locations across the Southwest. They honor the memory of Mike Gaines, a longtime Sundt employee-owner who died in 2002 from ALS complications. The events, which started with a golf tournament in Tucson in 2001, have raised more than $1.9 million.
There are still a few spots available for the San Diego event. Check here for more information. After San Diego, the next golf tournament is Oct. 27 in San Antonio.