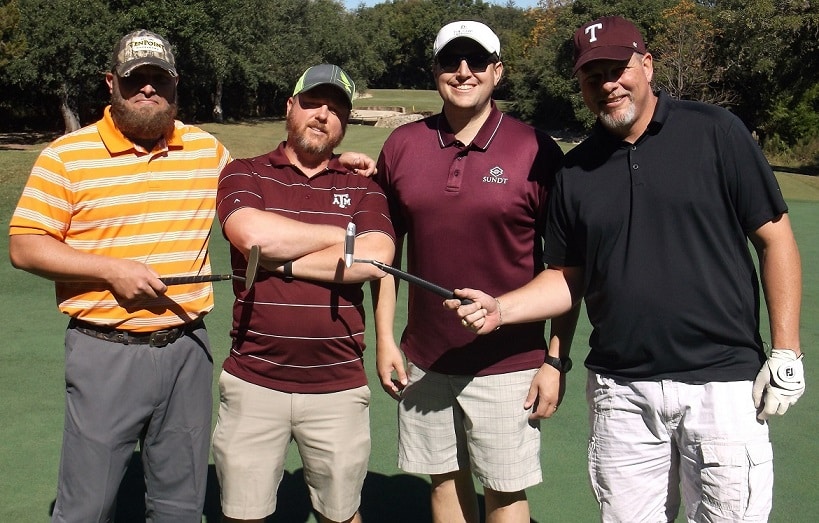 Sundt employee-owners and partners in the San Antonio area showed their generosity again last month by contributing $20,200 during the Mike Gaines golf event at Silverhorn Golf Club.
Over the past five years, the San Antonio event has raised more than $108,000 for the ALS Association and Muscular Dystrophy Association. Mike was a member of the Sundt family for two decades before losing his life to complications from ALS, commonly known as Lou Gehrig's Disease.
The annual fundraisers, including golf tournaments in Tucson, Phoenix, San Diego, Sacramento, San Antonio, and a skeet shoot in Tucson, to date have raised more than $1.4 million. The events are industry-oriented with participation from our clients, architects, engineers, subcontractors and suppliers.