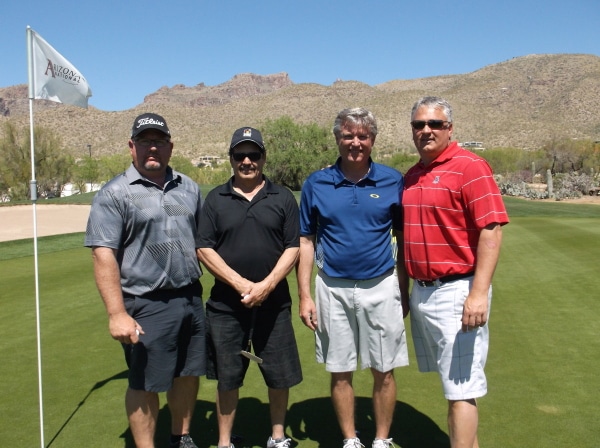 Sundt keeps the spirit of a former employee-owner alive through golf tournaments and trap shoots that raise money for ALS research.
Mike Gaines died in 2002 after battling ALS, commonly known as Lou Gehrig's Disease. He spent his last years teaming with the Sundt Foundation to establish the Mike Gaines Charitable Fundraising Events. He wanted to ensure that a cure would be found for the progressive neurodegenerative disease that affects nerve cells in the brain and the spinal cord. ALS usually strikes people between the ages of 40 and 70, and approximately 20,000 Americans have the disease at any given time.
The first golf event was held in Tucson in 2001 and tournaments were added in Phoenix, San Diego, Sacramento and San Antonio. A trap shoot was later added in Tucson. All the events raise money, almost $1.6 million to date, for research by the Muscular Dystrophy Association and ALS Association.
"He had no idea we would keep going," said Sundt Employee-Owner Aly Gartin, a friend of Mike's who plays a crucial role in organizing the events. "He probably thought the events would end when he passed."
The first event of 2016 is a golf tournament in Tucson on March 18 at Arizona National Golf Club. Our company invites our many friends to join us as we raise money and awareness in the fight against ALS.
For a list of events, please click here.