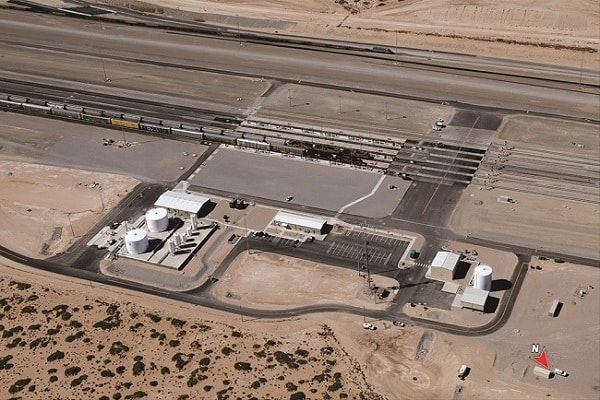 Sundt has completed a major portion of a new, $400 million facility for Union Pacific where trains can refuel, swap containers and change crews – all in one stop. The Santa Teresa Rail Facility – located on a 2,200-acre parcel of desert in New Mexico about two miles north of the U.S./Mexico border – serves as an important point for the movement of goods along the 800-mile Sunset Route from Los Angeles to El Paso.
Our ability to complete the project safely and on time was enhanced by our self-perform construction capabilities. All of the mechanical and process piping for the fuel facility, and some for the intermodal facility, was completed by Sundt crews. That consisted of installing piping for: fuel (more than 18,000 lineal feet averaging six inches in diameter), lube oil, compressed air, toilet fill, industrial waste, potable water, non-potable water, soap and reclaimed oil.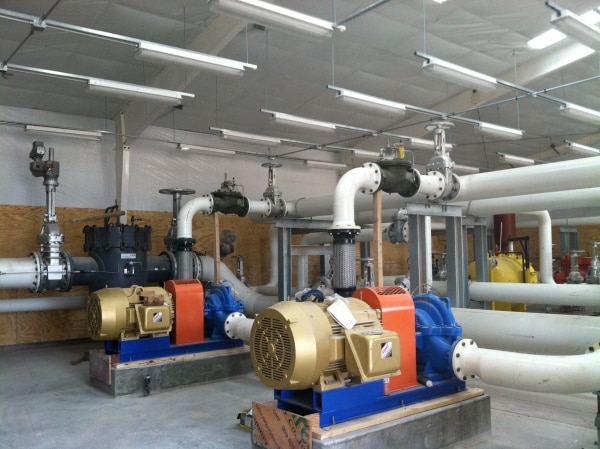 The new facility includes a fueling station, crew change buildings, and an intermodal ramp with an annual lift capacity of around 225,000 containers. Our $183 million transportation contract was for the project's second phase, which involved constructing 26 buildings, installing nearly all of the underground utilities for the previously undeveloped site, 110,000 cubic yards of concrete paving (also performed by Sundt's own crews), and constructing the fuel facility and connecting it to a new fuel line. Among the new buildings are two industrial waste treatment plants and three pump buildings to house the process and mechanical piping.