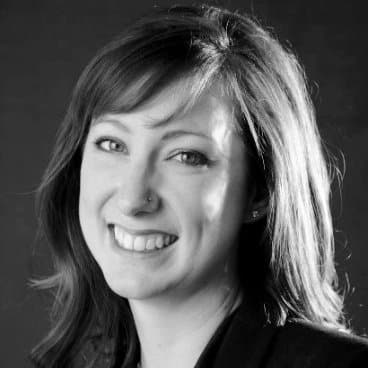 Sundt is pleased to welcome Chandra Reilly to the team. Chandra, a project director in our Tempe, Ariz., office, will focus on developing new business and managing key client accounts in the commercial construction and municipal government construction markets. She has more than a dozen years of business development, strategic planning, preconstruction management and project management experience. Chandra holds a bachelor's degree in international business from Arizona State University and is a LEED Accredited Professional (LEEP AP) by the U.S. Green Building Council. We recently sat down with Chandra and asked her a few questions to get to know her better:
What drew you to Sundt?
Over the years, some of the people I most respect in the construction industry have gravitated to Sundt. When I talked to them about their experiences and feelings about the company, the feedback was overwhelmingly positive. When this opportunity presented itself, someone told me: "You'd be stupid not to take this job." He was right.
What are you currently working on?
Learning everyone's name.
What might you be doing if you weren't working in construction?
Teaching middle school algebra. No, seriously. I had an amazing middle school algebra teacher who totally changed my world. I always wanted to be her when I grew up. Though, if I were her, I probably would have killed me.
What's the most interesting book you read (or movie you saw) recently?
The most recent book by Tana French, called "Broken Harbor." It is set in Ireland and is incredibly spooky.
Where would you most like to travel?
My husband and I took a trip to Spain a couple years ago for our anniversary. We were there for almost three weeks, but really only saw half the country. I loved it. Now, I want to go back and see the other half.
How do you like to spend your free time?
We are Arizona Diamondbacks season ticket holders and I'm a huge fan of the sport of baseball in general. Also, when I was younger, I liked to sew. I recently bought a new sewing machine and am hoping to teach my daughter soon. I also try to travel as often as possible, visiting friends and family around the country.
Best advice you ever received?
"Don't eat that."
Is there a person who has had a profound influence on you?
My dad has always been my closest advisor, in matters of business and matters of the heart. His combination of military experience, street smarts, business acumen and a deep ethical core have provided me with a wonderful sounding board and, often, tough love when I needed it.