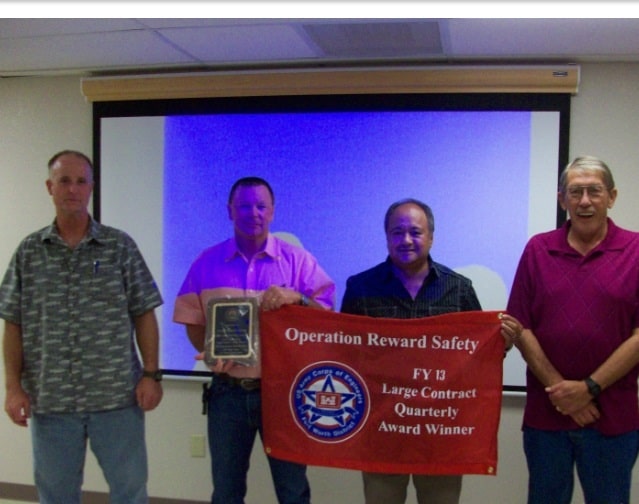 The U.S. Army Corps of Engineers (USACE) has recognized Sundt with its prestigious Large Contract Safety Award for the first quarter of 2013 in recognition of our safety record at the William Beaumont Army Medical Center project at Fort Bliss in El Paso, Texas. The heavy civil construction project involved preparing the 320-acre site for a future hospital that will serve members of our armed forces.
"This was a very demanding job with a tight, 12-month schedule," said Sundt Regional Director Fred Stone. "The safety on the project was great; it was our priority from day one. There was a tremendous amount of work going on with some very deep excavations and multiple disciplines of work happening at the same time."
Sundt's $47.5 million project included: 600,000 cubic yards of mass grading; 35,000 lineal feet of water line installation; 10,000 lineal feet of storm drain installation; 29,000 cubic yards of concrete paving; 23,000 lineal feet of sewer main installed at depths of up to 50 feet; 1.2 million cubic yards of excavation and backfill just for the sewer main; construction of a precast concrete bridge over an adjacent highway; and construction of an electrical substation.