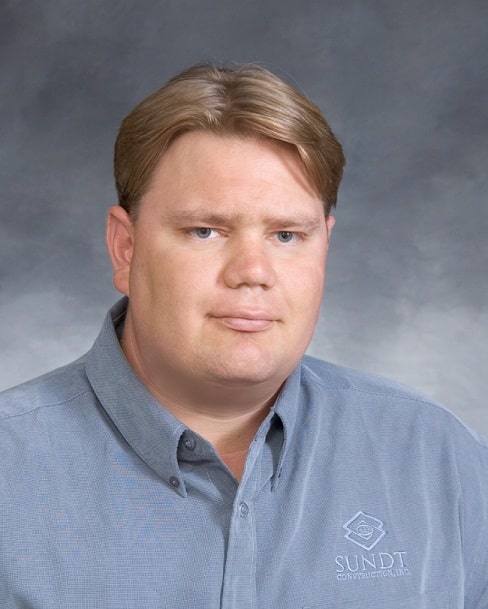 Sundt is pleased to announce that Shane Henry has been promoted to senior project superintendent working in our Sacramento office. Shane has been with Sundt for 15 years and has contributed to several projects in California, including construction of the Sierra Vista Hospital in Sacramento, University of California Merced Social Science and Management Building in Merced, Calif., and Dublin Fairway Ranch Family Apartments in Dublin, Calif. He is currently working on Tercero Student Housing Phase III at the University of California, Davis.
How did you get started with Sundt?
I started out with Sundt as a journeyman carpenter on a heavy civil construction project.
What changes have you observed in the construction industry over the years?
Technology has become a big part of our industry. It has changed the way we do business today compared to 15 years ago, and it will continue to do so.
Describe the kind of work you do in your new position.
I will have more involvement with clients and customers for the overall project.
What do you enjoy most about your job?
I get the chance to make a difference in the development of the project and overcome issues.
What's the biggest drawback?
Time – there are never enough hours in the day.
What might you be doing if you weren't working in the construction industry?
I will always be where the rubber meets the road. So if I was not in the construction industry I would probably be in tooling or manufacturing.
What's your dream vacation?
Always thought it would be nice to visit New Zealand.
Most recent book or movie that you enjoyed?
I'm reading the Hatchet series by Gary Paulsen with my son.
Favorite kind of food?
Italian
How do you like to spend your free time?
I like camping and fishing with my family. I like to go on back road trips and am always looking for new places with no people around.