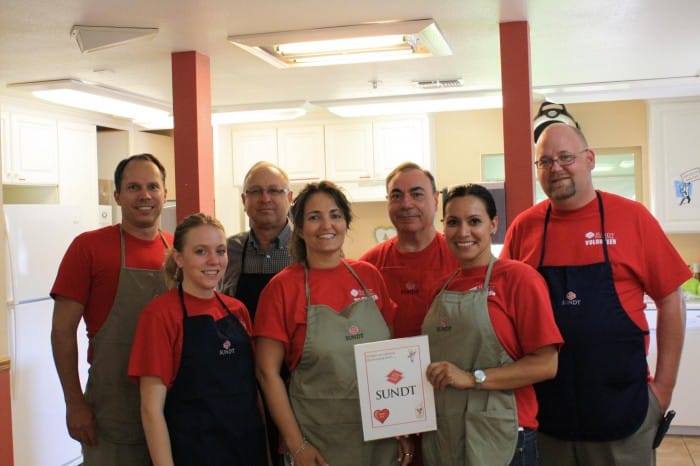 Sundt's dedication to community improvement has been recognized with one of the top honors a private company can receive in Arizona: the Phoenix Business Journal's Community Impact Award. It is one of just four awards handed out each year as part of the publication's Arizona Corporate Excellence (ACE) program.
Sundt was selected for the 2012 Community Impact Award because of its outstanding efforts to improve the areas where employees live and work. Most of that support is channeled through the Sundt Foundation, which has donated more than $5 million and thousands of volunteer hours to hundreds of charities since it was created in 1999. The Foundation is funded primarily by donations from employees that are then matched dollar-for-dollar by the company. Most grants are awarded to nonprofit organizations that benefit disadvantaged children and adults.
"Simply put, we say, 'Our people make the difference,' and that difference is not confined to the buildings we construct," says Sundt's Chief Administrative Officer Richard Condit. "It also applies to the communities we build through acts of service and financial support."
The Phoenix Business Journal also ranks Arizona's largest private companies by revenue each year. Sundt appeared number eight out of 50 on this year's list. The company has consistently appeared in the ACE ranking since it was established approximately 20 years ago.