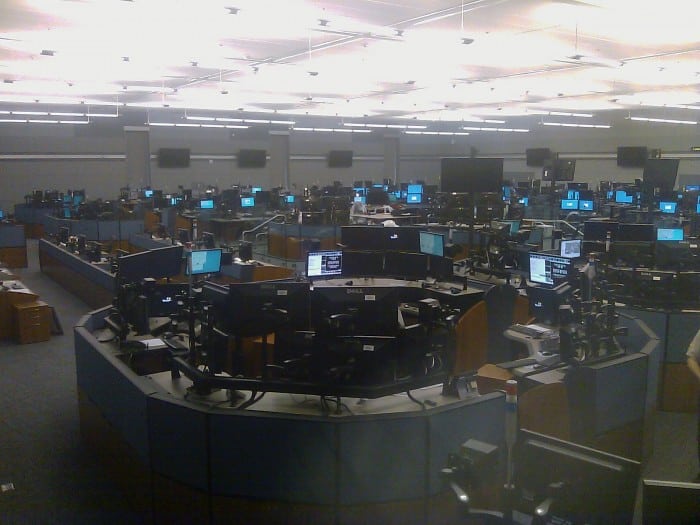 Sundt and a joint venture partner have completed a state-of-the-art, mission critical facility for the City of San Antonio known as the Public Safety Answering Point, or PSAP. The 40,000-square-foot fire, emergency services and police dispatch center will replace the city's current 911 call center when it is brought online in January.
The single-story, concrete structure was designed to have a high degree of "survivability," meaning that it can withstand natural disasters. All of the electrical, mechanical and communications systems are fully redundant so that the facility will never lose power or communication abilities. To manage the project's complexities – identifying clash interfaces, scheduling and estimating – the team made extensive use of Building Information Modeling (BIM).
Installing the PSAP's sophisticated communications systems presented the biggest challenge to the project team. They had to coordinate all of the electronics, telephone and computer equipment that run to the center's 115 dispatch stations to that they function perfectly without interfering with one another. The schedule was also critical: the facility needed to be complete in time to allow the city to disable the former call center and transfer emergency response services to the new PSPAP without interruptions.
"The city asked us to build this project because they realized how complex it is, and they want it done right," said Sundt Project Manager Ben Martin. "We understand that the building systems must function flawlessly on demand. There is no room for failure. People's lives are depending on it."