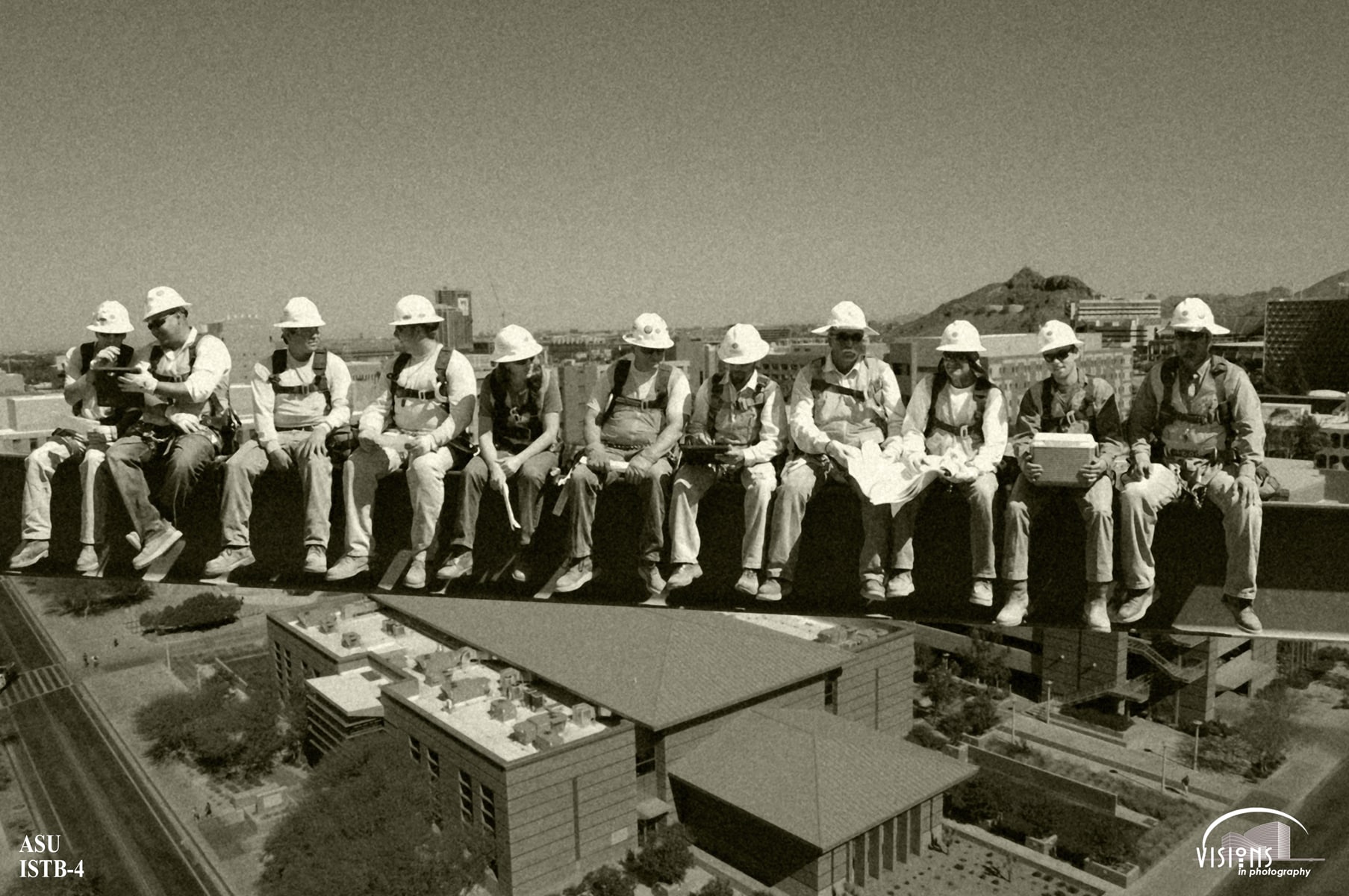 After a full day on the job, what could be better than having a little fun with your colleagues…and demonstrating a few construction safety tips at the same time? That's what these Sundt employees did recently at the Interdisciplinary Science and Technology Building 4 (ISTB 4) at Arizona State University (ASU) in Tempe, a $112 million project scheduled for completion this spring. If the scene looks familiar, that's because it's a recreation of one of history's best-known construction photographs, Lunch Atop a Skyscraper. The iconic image was taken by Charles C. Ebbets in 1932 during construction of the RCA Building (now known as the GE Building) in New York City's Rockefeller Center.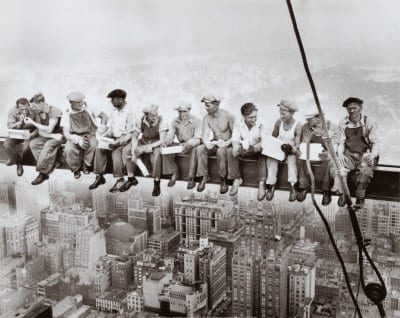 In the original photograph, 11 workers sit side by side on a girder beam eating their lunches as their feet dangle hundreds of feet above the ground. Look at little closer and you'll see that there were few, if any, construction safety procedures in place back then. Although the men are at the 69th floor level, not a single one of them is tied off. No one is wearing a hard hat or vest, and two are smoking. Another sign of the times? There's not one woman in the group.
Sundt's employees had a lot of fun recreating this telling piece of Americana, this time using all of the right personal protective equipment. Thanks to photo editing software, our group looks to be perched high above the ASU campus when in fact they're only eight feet above the ground. Even so, they're all tied off and are wearing hard hats and steel-toed work boots. Our photo also includes one female employee as well as a bit of modern technology: the two men on the left are using a Remote Office Construction Kit (ROCK), which is a rugged tablet PC used to store drawings and other project files for easy access and updating in the field.